You can log in to Blackboard Learn at www.bb.reading.ac.uk 
 🎯 Important: Changes from 1st September 2020: All staff (including HBS, ICMA etc., but excluding colleagues at UoRM) will now login as <username>@reading.ac.uk – for example, if your username is ab123456 you will enter ab123456@reading.ac.uk when signing in. If you have forgotten your "Password" or experience any issues in logging in please raise a ticket with DTS (dts@reading.ac.uk).
---
 

👉

 How to Sign in from the evening of 1st September 2020
1. To log in, go to https://www.bb.reading.ac.uk/ and click on the Sign in with Microsoft button.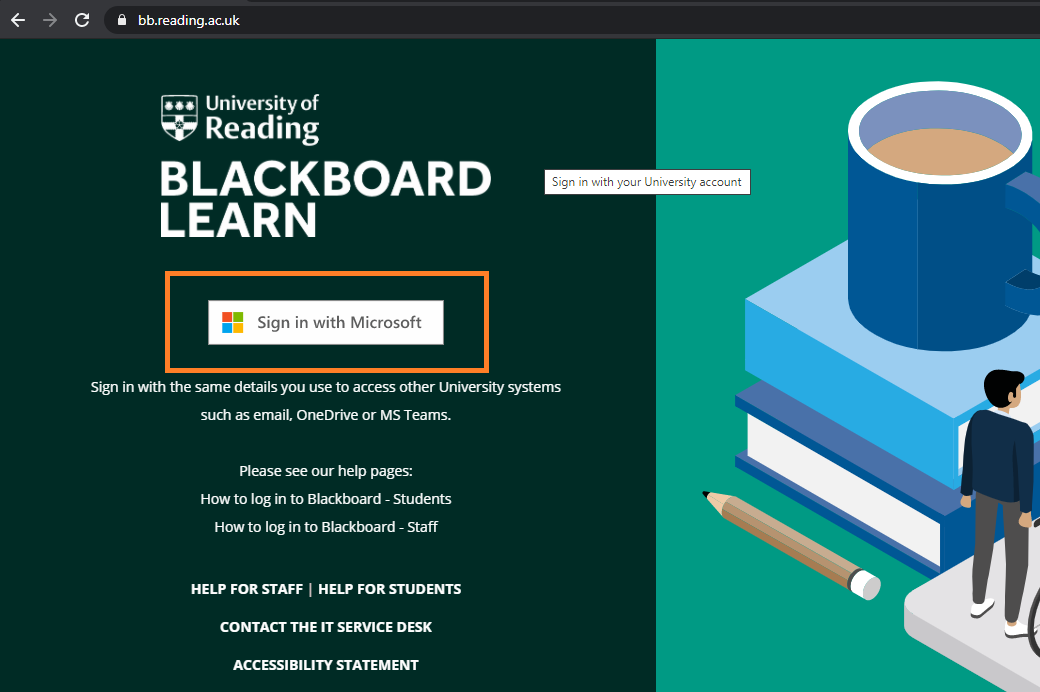 2. Enter your UoR username followed by "@reading.ac.uk" e.g. xy123456@reading.ac.uk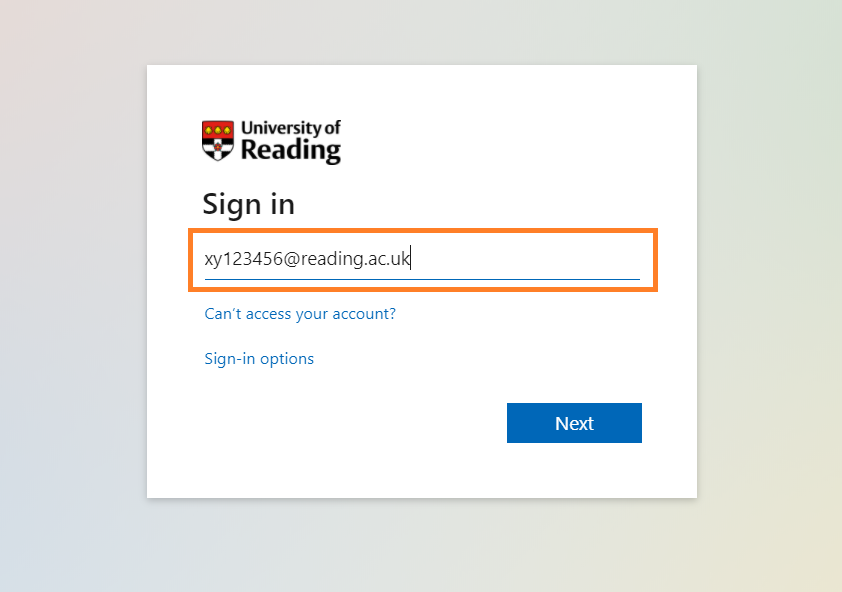 3. Enter your UoR email password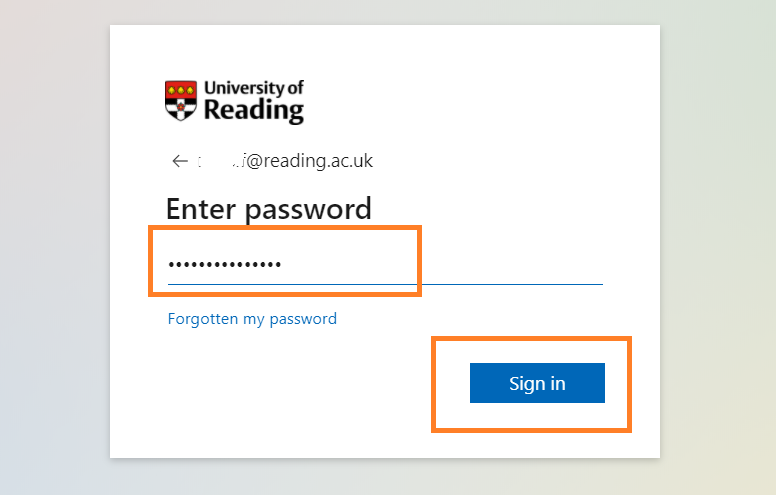 4. Enter the security code sent to your mobile phone or backup email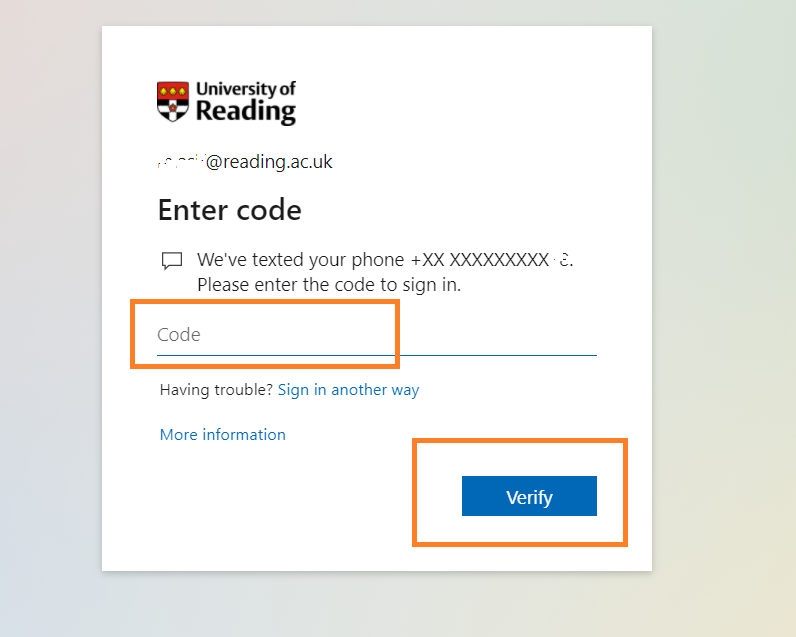 5. Choose whether to "Stay signed in" or "Not" (Choose "No" if you are using shared or public computer). If you choose "Yes", you won't have to login again and again.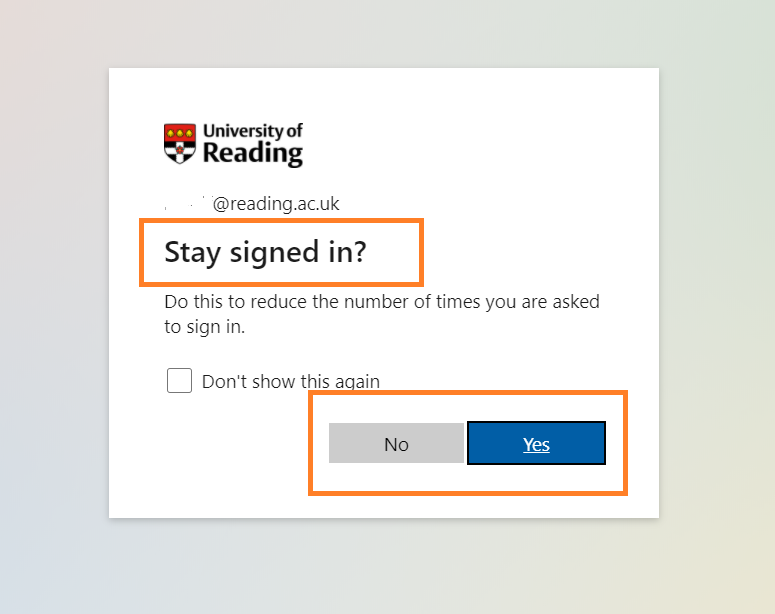 ---
 

👉 

How to login prior to 1st September 2020:
Enter your details exactly as you would when signing in to Teams or Microsoft 365.
For most staff, you will need to enter your email address e.g. jane.doe@reading.ac.uk
Recently appointed staff will need to enter username@reading.ac.uk e.g. xy123456@reading.ac.uk
DTS will be standardising this in September – look out for further communication from them.
When you log out of Blackboard, you will be presented with the option to log out from Microsoft 365 as well, or to continue your Microsoft session.
---
The way you sign in to Blackboard has changed.
The Blackboard login has been brought in line with other University systems. You will now sign on in exactly the same way as you do to access Teams and other Microsoft 365 systems.
In fact, if you are already signed into your University Microsoft account, you won't need to re-enter your username and password to access Blackboard.
As well as improving consistency between systems, this change means that Blackboard access will no longer be affected by on-campus network problems, as it sometimes has in the past.