Having set up Collaborate on your course, you need to create a link for your students to access the sessions or room in the course.
Add Collaborate to the course menu
This is probably the simplest route.
Click on the 'Add Menu Item' button (

plus sign) above the course menu, and choose Add Tool Link. Then enter an appropriate Name, and select Blackboard Collaborate Ultra from the drop-down list under Type. Be sure to tick the Available to Users box to allow students to see it in the menu.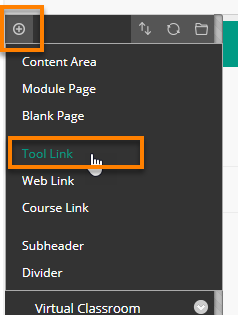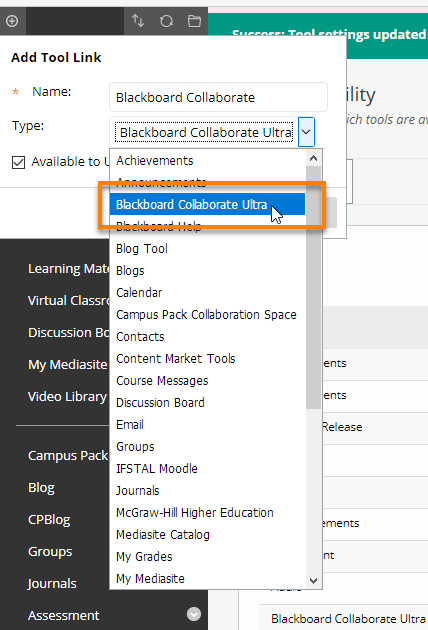 Press Submit.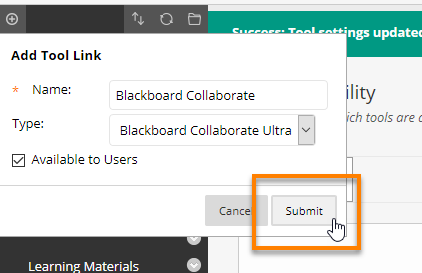 Add a Collaborate link in a content area
In any content area, click on Tools  > More Tools > Blackboard  Collaborate Ultra.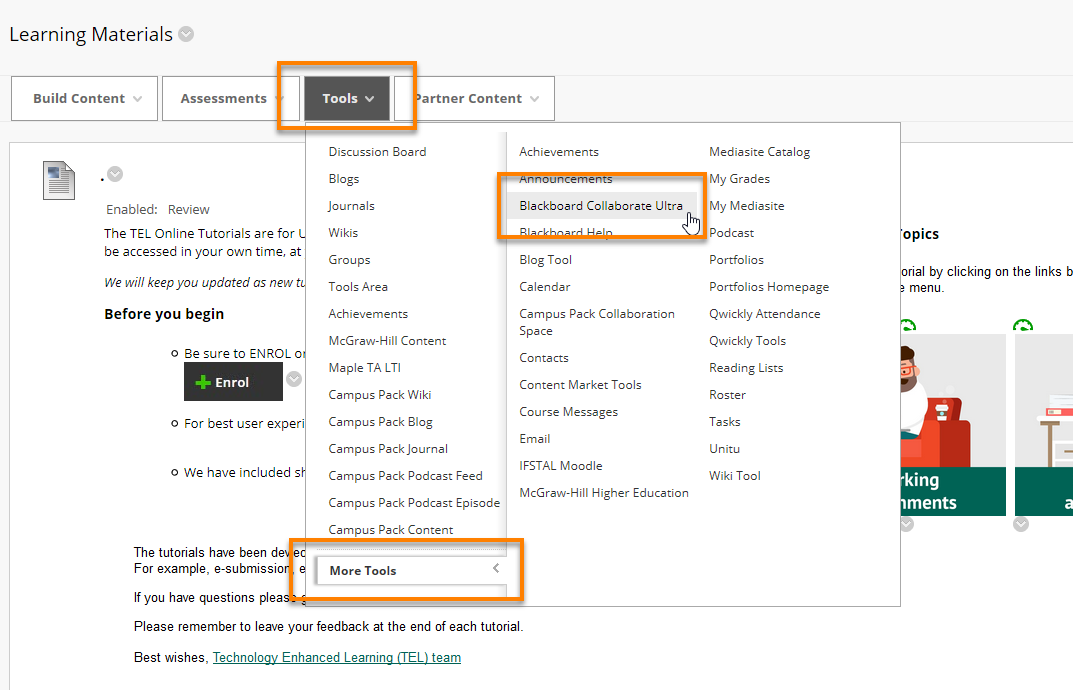 Provide a Name and descriptive text as you would for any Blackboard content item.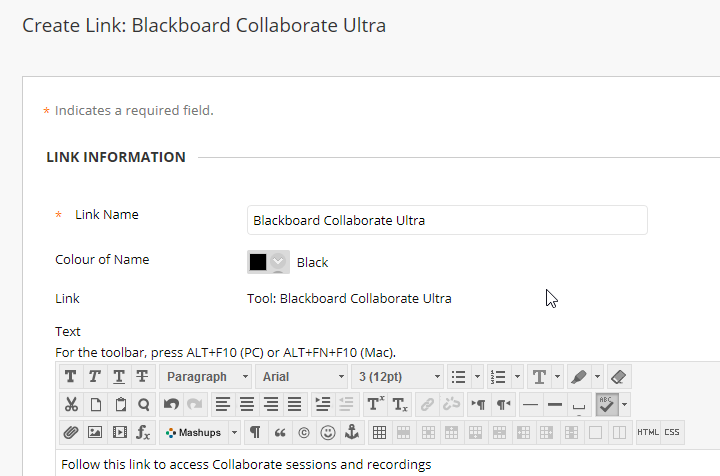 When done, press Submit.
The link will display to students as shown.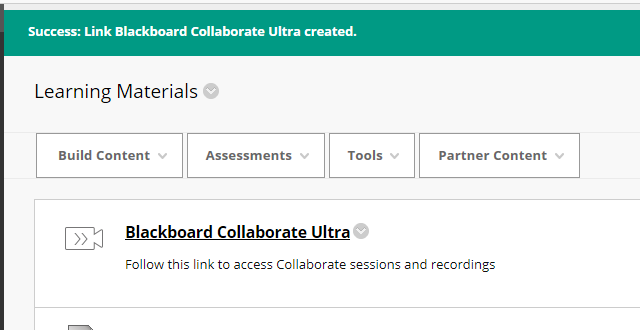 When students click on a Collaborate link in the menu, or in a content area, they are taken to the Blackboard  Collaborate Ultra screen.
The default view provides access to the Course Room, and shows forthcoming sessions.
Any sessions currently open display in blue – clicking on these opens the Collaborate session in a new window.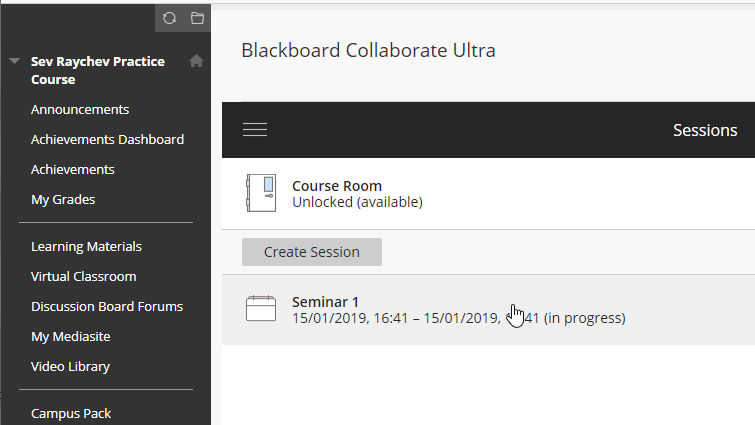 ---
Page last updated on October 2, 2020 by Peter Moll
---