You may wish to create your marking rubric before students have submitted.
As a first step, you will need to create a test student in Gradescope.
Now go to your Gradescope assignment, and click on Upload Submission at the bottom of the page.
N.B. You can upload on behalf of a student even if the assignment is not yet available.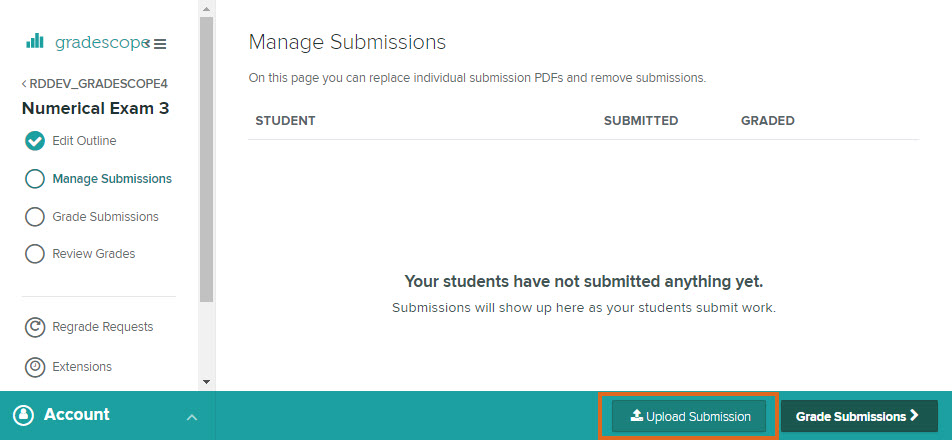 Select your test student from the drop-down list.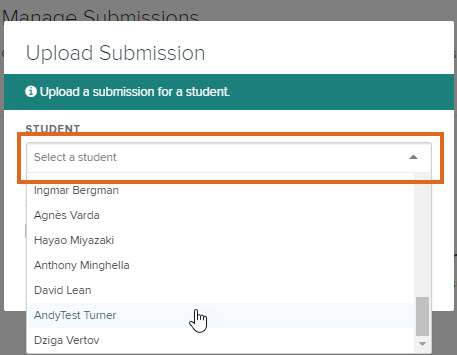 Select the file to upload (you will need to have written and scanned an answer paper).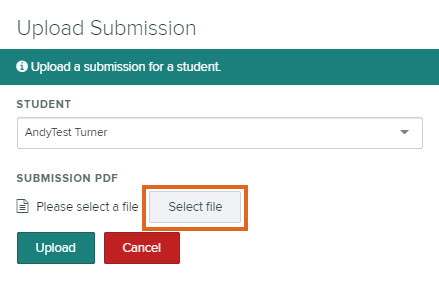 Press Upload.
Now you can go to Grade Submissions and create your Rubric.
If appropriate, you can reuse the Rubric from one question on other questions – in the same assignment, or in any assignment in any course where you are the Instructor.
Please see Copying Rubrics.