Learning Capture is an over-arching term to describe various forms of recording teaching. It comprises Lecture Capture (recording of a live session with students present) and Personal Capture (recording of teaching without students). Recordings can be created by capturing a combination of audio, video and/or screen. Recordings can then be made available to students through the Blackboard VLE.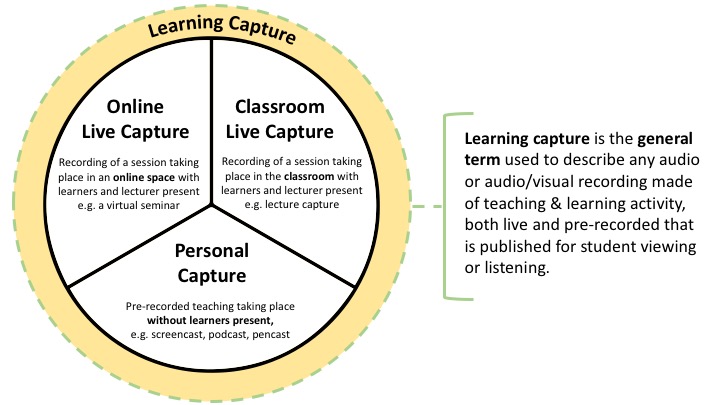 Learning Capture offers many benefits to student learning; for example, as a resource for revision and supporting students for whom English is a second language. Specifically, Lecture Capture also offers the ability to revisit parts of a teaching session students have not understood; ease the need for note-taking in class; and help students who have missed classes due to illness to catch up. Personal Capture recordings can be used as part of blended and flipped learning approaches.
Personal Capture
This section provides guidance and resources about personal capture and creating screencasts.