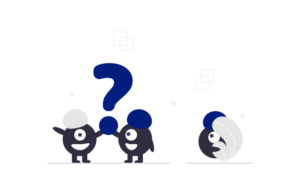 We've put together some commonly-asked questions to give you more information about the Learning Capture project and the YuJa software. This page is being updated regularly with new topics and links to articles.
If you have a Learning Capture question which you can't find the answer to, please contact us at learning-capture@reading.ac.uk
The soft launch
Existing media
With YuJa, you can upload your existing MP4 video files which you exported from PowerPoint. These can be uploaded either directly to YuJa, or via the Blackboard integration so you can publish them to your modules.
There is no need to re-record your PowerPoint, unless of course you wish to make changes to the content.
You may prefer to update PowerPoint-recorded videos in PowerPoint. You can re-record the audio just for the slide with the new information, re-export as a new MP4 file, and then upload to YuJa. For more-detailed information on repurposing your screencasts each year, see our blog post Repurposing screencasts for teaching and learning.
Your videos on Microsoft Stream will stay where they are, and any modules with which you've shared your videos will still have access. It's therefore important that you don't delete all of your Stream videos, as your 2020/21 and 2021/22 students should still be able to access any Stream content that has been shared with them.
After the end of this academic year, the integration between Blackboard and Microsoft Stream will remain active for 2020/21 and 2021/22 courses, to enable students on those courses to access any videos which were shared with them.
There will be no Blackboard-Stream integration for 2022/23 modules. If you wish to share videos currently on Microsoft Stream with students in 2022/23, you will need to download the videos and upload them to YuJa, where they can be published to your module.