We are delighted to have recently been able to share the Climate and Sustainability Initial Teacher Education work we have been embedding across our programmes this last year.  Thank you very much to all who attended
We welcomed external speakers, SLT, curriculum leaders, teachers and trainees from across our partnership as well as staff and students from the IoE and members of the wider University of Reading community, all passionate about climate education.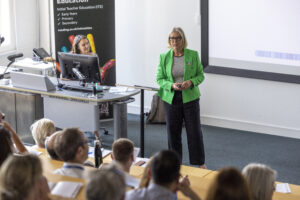 It was great to showcase how across phases we have and continue to embed climate and sustainability education into our students learning. It was exciting to share how our trainee teachers have already started putting what they have learnt into action in their lessons, with the children they teach.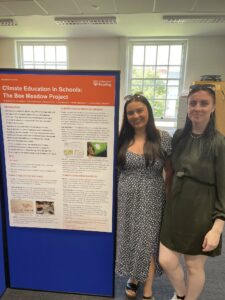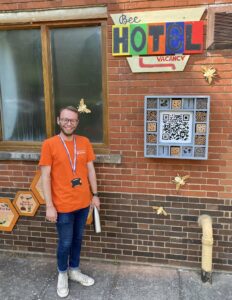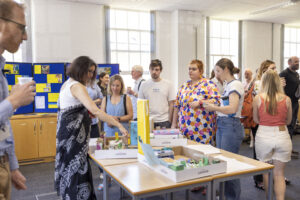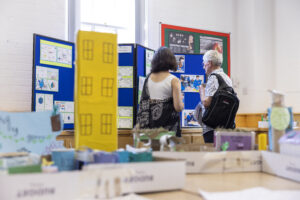 The work of our ITE students and ITE educators was displayed for all guests and visitors to see. Our proud students were on hand to talk through their work to fellow interested colleagues, showcase their climate work,  resources, provide their rationale, and explain how they put their lesson plans into practice.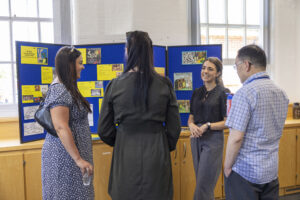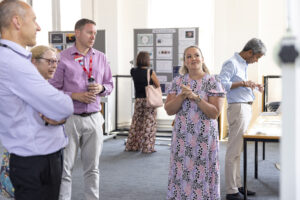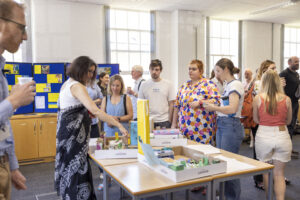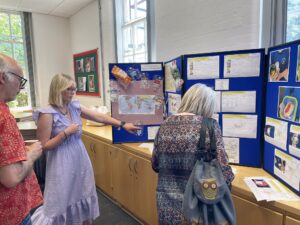 Along with presenting the work of the IoE we received an excellent key-note presentation from Dr David Dixon, focussing on how important Leadership is in driving forward these important agendas, with reference to his own book "Leadership for Sustainability". With his own background as an experienced teacher and headteacher focussing on environmental education and sustainability as a central ethos in the schools he has led.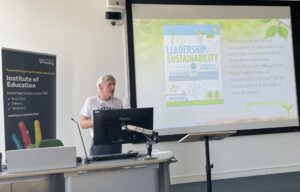 Also hearing from Mel Kee, representing SOS-UK (Students Organising or Sustainability), who gave a powerful presentation reflecting on the intersectionality of climate change, the 3 D's- decolonizing, decarbonising and democratising as well as sharing the work of our students who have partnered with SOS-UK this year.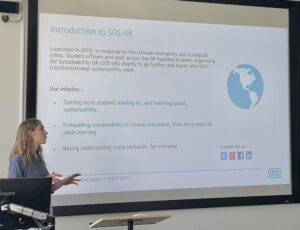 Towards the end of the afternoon, we hosted a panel discussion and were glad to invite attendees to  engage, share their thoughts  and ask questions to the panel, which led to some really insightful discussions, thoughts and plans.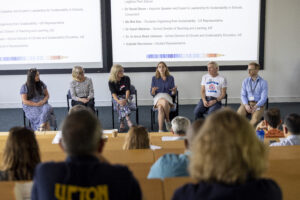 The afternoon was then rounded off beautifully, by our wonderful children's choir, Universal Voices, who sang a song about trees and  nature.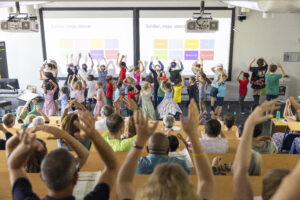 We are excited to continue to progress forward with this agenda and are grateful to be part of a partnership community who are equally engaged and focussed on continuing  this vital work. Thank you d to all who came along to share in the celebration of this climate education work.