Organisations are areas that contain information and resources which you need to support your learning, but are not related to a single module. The organisations you have access to will depend on what you are studying and in which School. You will normally be enrolled on an organisation for your School or Department – for example, Undergraduate Psychology, Postgraduate History. Here you are likely to find
contact information for staff in the department and for your Support Centre
Programme Handbooks
assessment information
guides to library resources for your subject
and much more.
You may also be enrolled on a Careers or Placement organisation for your School or Department, while some Schools will also have organisations to provide other specific information – field trips and study visits, Research Ethics, and so on.
You will find your organisations under Organisations on the navigation menu.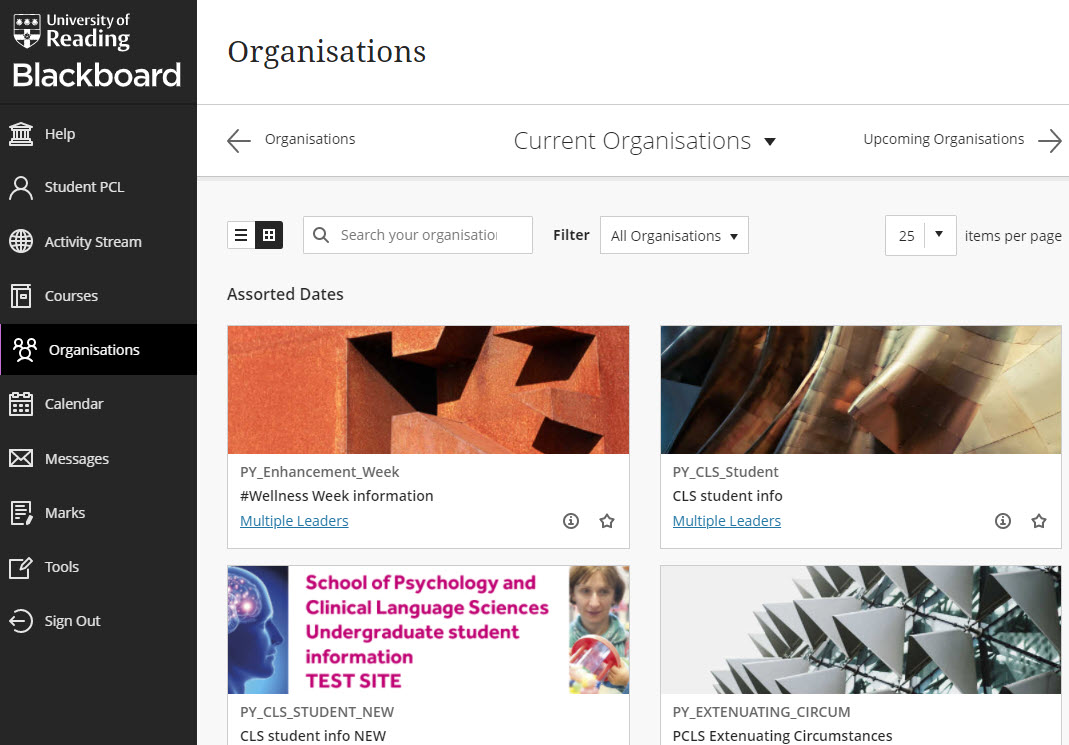 Please note: you can ignore the option to filter organisations by academic year – organisations are not associated with an academic year.
Ultra Organisations – coming in 2023/4
As part of the Blackboard Learn Ultra Project Organisations will be moving to an Ultra course format for the academic year 2023/4.   During the process you may see two versions of your Organisation, one of which will be unavailable and marked as Private.