Introduction
This guide describes how to download the original assignment files submitted by students to a Blackboard Assignment.
To download student assignments:
1.    Go into the course area where the assignments have been submitted.
2.    Go to Control Panel > Grade Centre > Full Grade Centre.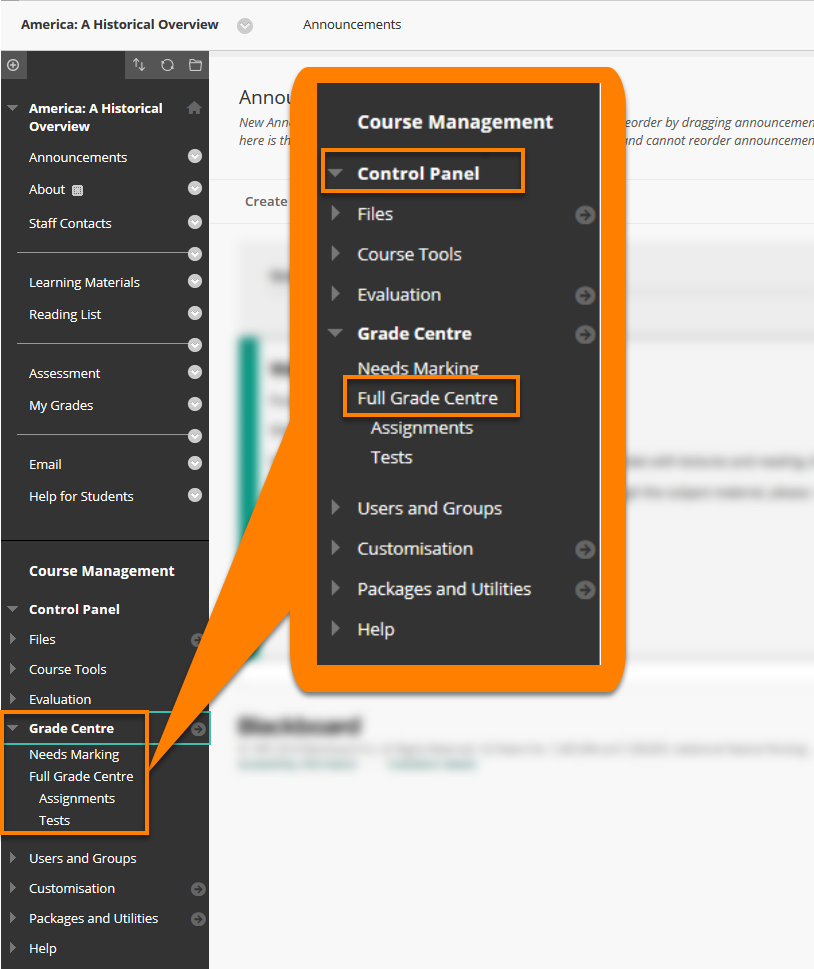 3.    Locate the column for the assignment.
4.    Click on the More Options button beside the title of the assignment in the column header.
5.    From the drop down menu that appears, click 'Assignment File Download'.

6.    From the Download Assignment page you can:
·        Select individual assignments to download by ticking the box beside the student's name.
·        Choose to download all of the assignments by ticking the box next to the Name column header.
7.    Under Select Files, you can choose if you want to download:
·        The 'Last attempt file' – this will download the most recent submission a student has made (and in most circumstances is the attempt you want to mark or review).
·        Or 'All attempt files' – this will download every submission attempt a student has made (where multiple submissions has been allowed).
Click Submit.

 
When anonymous marking is enabled, the option to 'Select files to download' is not available. However, you can still download assignments individually or in bulk, but the names of the students are replaced with the Attempt ID. The attempt ID disappears once anonymity is lifted on the assignment and the students' names are revealed. You will need to make a note of the attempt ID using the Inline marking feature to ensure you can match up downloaded assignments with the student who has submitted the work.

8.    The assignments are prepared for downloading and the Download Assignment page shows that the assignments have been packaged.
9.    Click on the text 'Download assignment now' to download the files to your computer


10.  The files are downloaded in a zip file. The files are titled with the following file naming convention:
'Assignment title_student username_Attempt date and time_Original title of the file'
A corresponding text file with the same file name is produced that shows the student's name and submission details, this includes, any additional comments the student made.


 
To fully download the files on your computer (e.g. so you can print them out), you need to click 'Extract all files' link after opening the zip file on a MS Windows PC and store them in your preferred location.