This guide is relevant to the following Mode of Submission: Blackboard discussion forum
Set up Discussion Forum

Setting up Discussion Forums is normally the academic's responsibility.

1.    In the Assessment area, click on Tools > Discussion Board.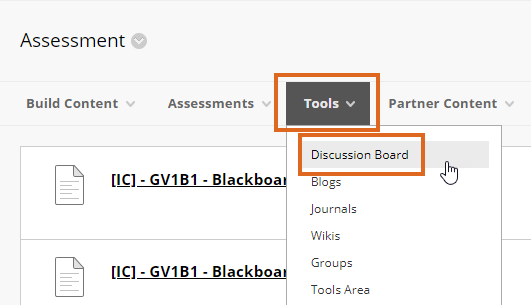 2.    Click Create New Forum.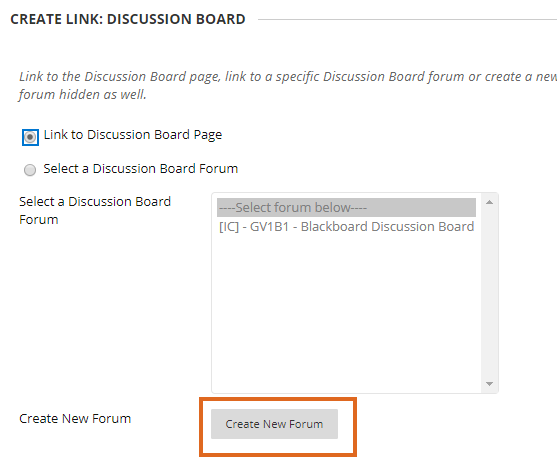 3.    Provide a name.
4.    Under FORUM SETTINGS, select Grade Discussion Forum.
Then enter Points Possible = 100, and the Due Date & Time.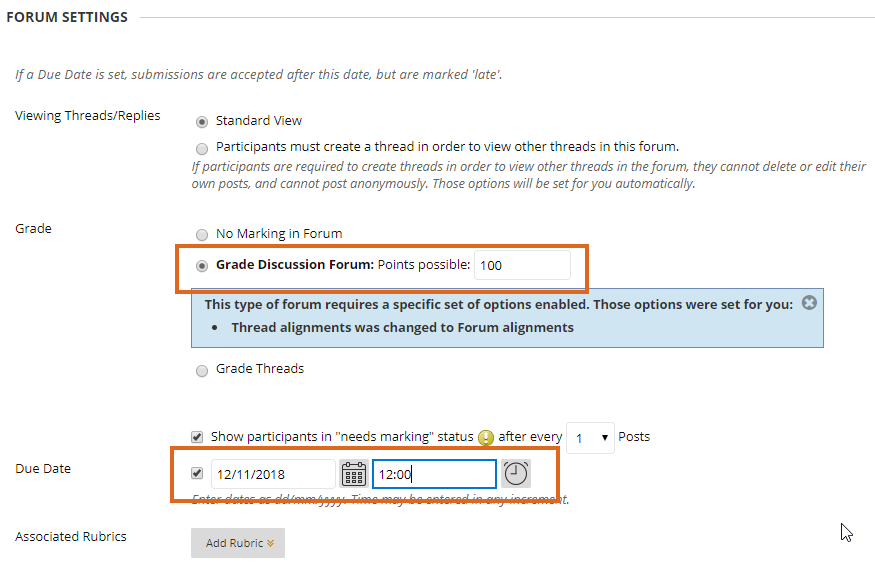 5.    If required set Display After and Display Until dates.

6.    You will be returned to the CREATE LINK: DISCUSSION FORUM page. Select the Forum you have just created, and press Next.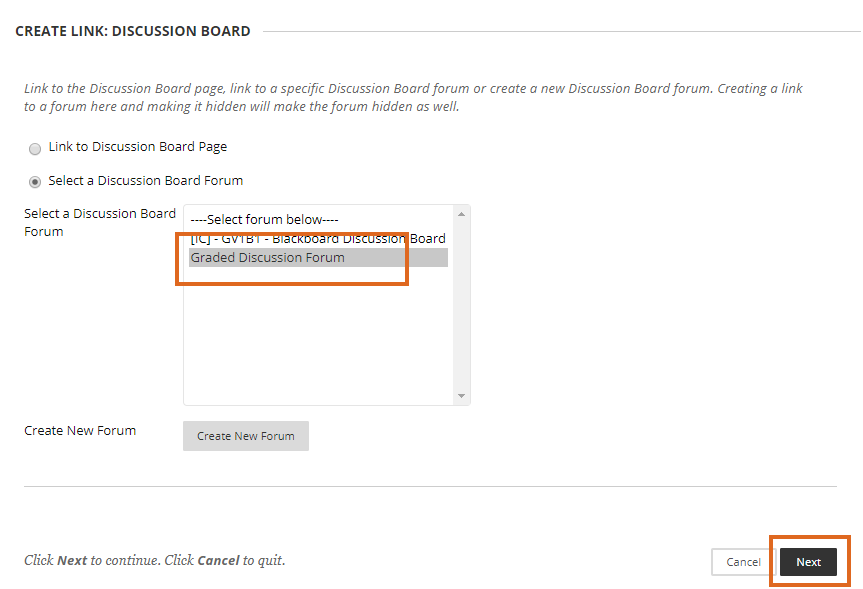 7.    Press Submit.
Configure the Grade Centre column

Integration will have created a Weighted Total column. This needs to be mapped to the Discussion Forum.

1.    Go to Control Panel > Grade Centre > Full Grade Centre.
2.    Locate the Weighted Total column for this assessment.
3.    From the contextual menu select Edit Column Information.
4.    Select the Discussion Forum in the left hand column, and use the arrow icon to move it to 'Selected Columns' on the right.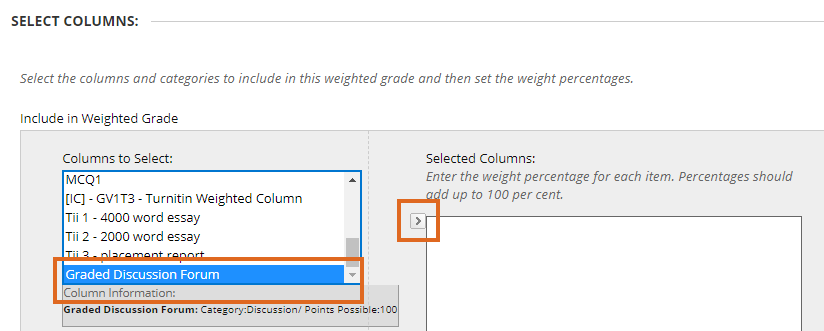 5.    Enter 100 in the % box, and Submit.