Users enrolled as 'Guest' in a Blackboard course have very limited access to the course. They may be given limited 'view-only' permission to see specific content (e.g. lecture notes, course documents), but they cannot be given access to the the Control Panel or the following tools and features:
Assignments
Tests
Blogs
Discussion Board
Email
Groups
Journals
My Marks
Rubrics
Guest users in a Blackboard course will not automatically see the course link under their Enrolments tab as they log in to Blackboard. To enable them to enter the course and see the course content, you will need to take the following two steps:
1. Allow guest access in the course:
Go to: Control Panel > Customisation > Guest and Observer Access. Choose 'Yes' to Allow guests to access this course?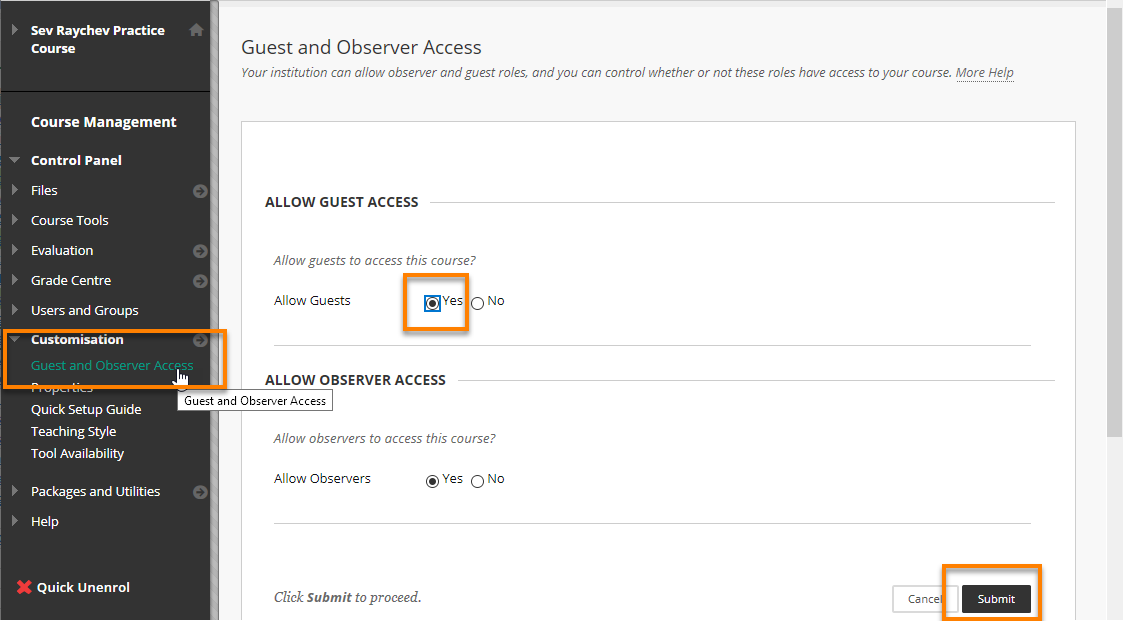 Once you've enabled guest access, this will apply to anyone else enrolled as a 'Guest' in this course in future.
2. Permit guests to view content areas
Go to Control Panel > Customisation > Tool Availability.
Scroll down to 'Content Area' and tick the box in the second column ('Visible to Guests').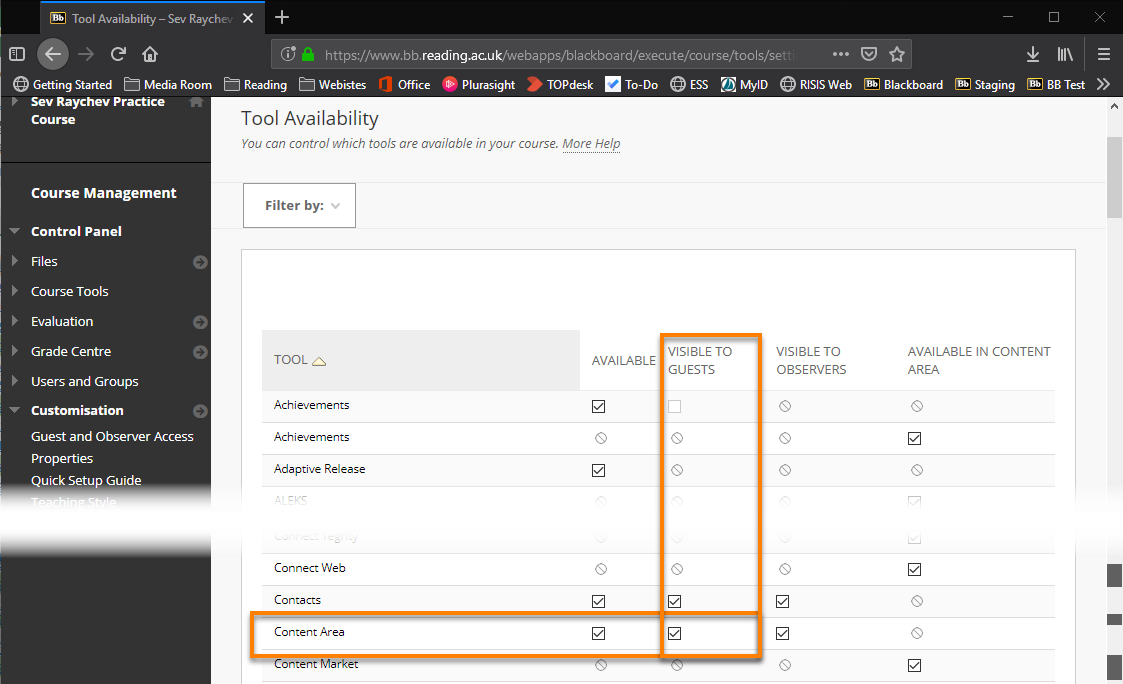 Press Submit.
3. Permit guests to view specific content in the course:
This will have to be done manually for each area you'd like guests to be able to access.
Go to the course menu.
Hover over a content area (e.g. Lecture Materials). Click on the grey arrow that appears to the right, and from the menu, select Permit Guests: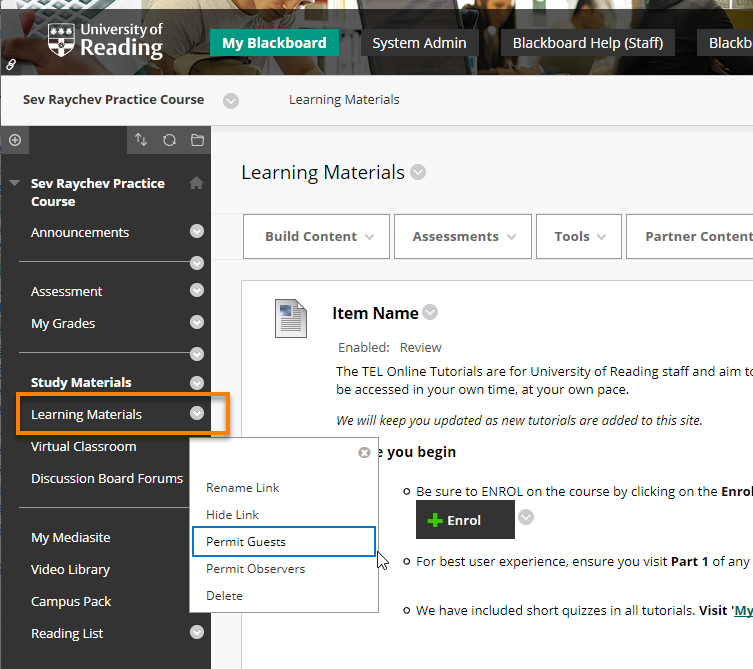 This enables guests to see the content in that specific area with a 'view-only' access, which means they will not be able to edit the content. Repeat this process if you'd like to give guests access to more than one area in the course menu.
For more on roles, see the TEL guide Course roles in Blackboard.