Microsoft Forms is a browser-based app that allows you to create surveys, polls and sign-up sheets.
You can also use Forms in assessment.
You can include several question types, including multiple choice, free text and Likert scale.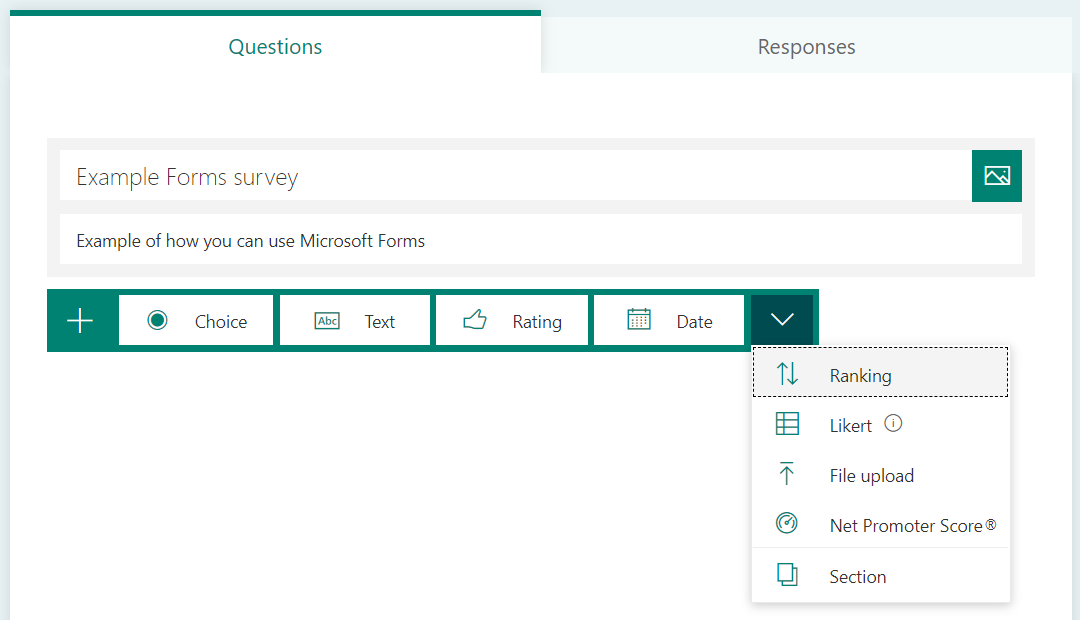 You can review responses to your form online, and can export the results to use in Excel.
The Forms that you create can be distributed via email, linked to MS Teams, or embedded into Blackboard.
How to create and share MS Forms
Please see these Microsoft help pages
To embed a Form into Blackboard
In Forms go to Share then click on the embed icon </>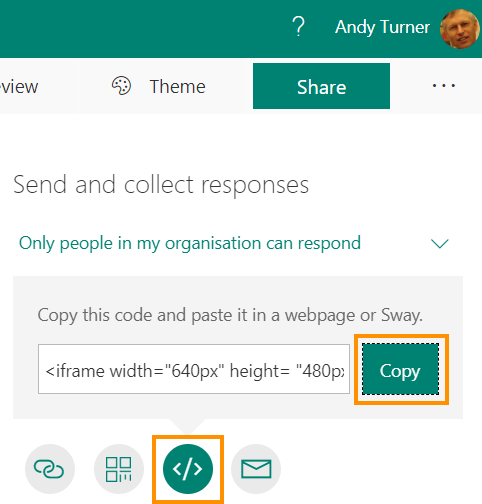 Click Copy to grab the embed code.
Now go to your Blackboard course and embed this code using the instructions given in this article: Embed videos and other media from media hosting websites
Adding Forms to Microsoft Stream videos
It is also possible to add a MS Form to a Microsoft Stream video – see the Microsoft support page Add a survey, poll, or quiz to a Microsoft Stream video
---
Page last updated on December 14, 2020 by andyturner
---