Important:
Stream (Classic) has been replaced with Stream (on SharePoint). To find out more about migration from Stream Classic to Stream on SharePoint please visit DTS' page Stream on SharePoint.

Stream is no  longer used for storing Teaching and Learning video content. T&L video content for 2022/23 onwards should be stored in Yuja.

Stream Groups will not be created for Blackboard courses in 2022/23, and Stream should not be used for new Teaching and Learning content after 10th July 2022.

For updates check the TEL website.
---
Any content you do not wish to appear in your video, from the start or very end can be cut. The video can be trimmed using the trim video feature.
In the video preview area go to More Options > Trim Video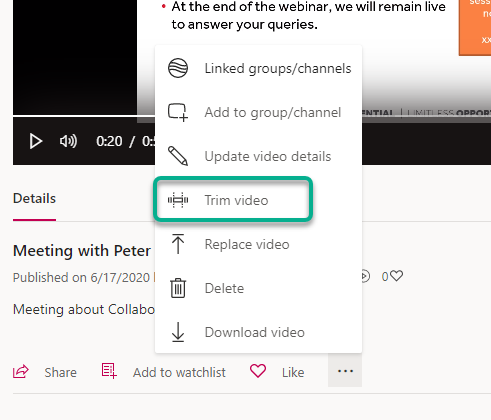 Use the Sliders at the end of the time frames to trim any irrelevant materials from the start and end of the video. The timings will also appear on the main video as you do this to help with accuracy.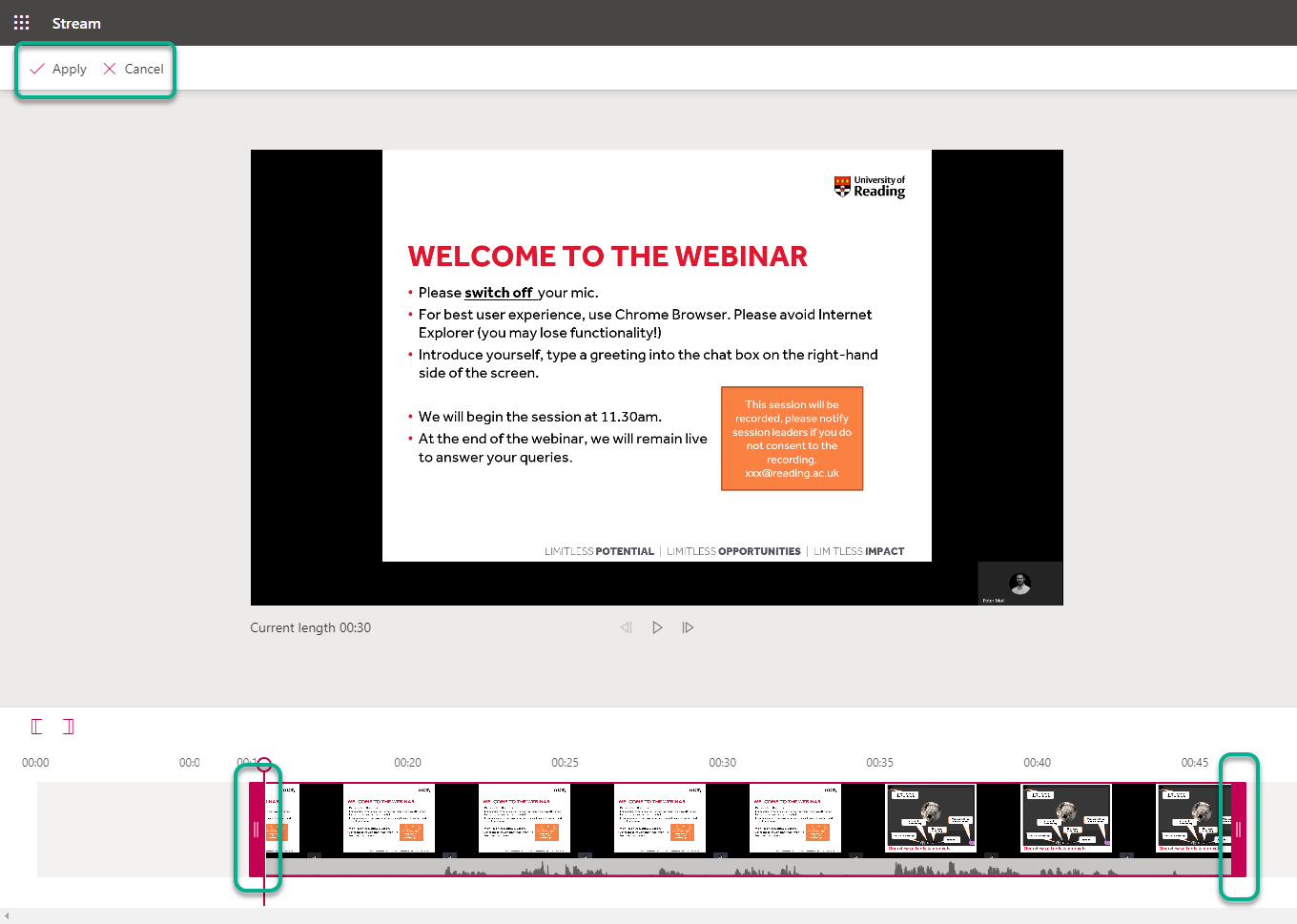 Once you have trimmed your video, click Apply.
---
Page last updated on August 10, 2022 by Asif Muhammad
---