Breakout rooms in Microsoft Teams Meetings enables the meeting organiser to split an online class into separate groups for discussions, projects, and collaborative work.  The guidance below shows you how to set up, run and close breakout rooms in Teams.
Before setting up breakout rooms, there are some important things to be aware of:
Only the meeting organiser can set up and run breakout rooms in Teams Meetings. Presenters and Attendees are not able to create and open breakout rooms.
Breakout rooms can only be set up in the desktop app (they can NOT be set up in the browser or mobile app). Students however can participant in breakout rooms from any platform.
You can create Breakout Rooms for scheduled or channel meetings. If you have old meetings you don't have to recreate them to get support for Breakout Rooms.
Make sure you have the 'New Meeting Experience' enabled. To do so, click on your profile picture at the top right of your Teams window. Choose Settings > General > Turn on new meeting experience.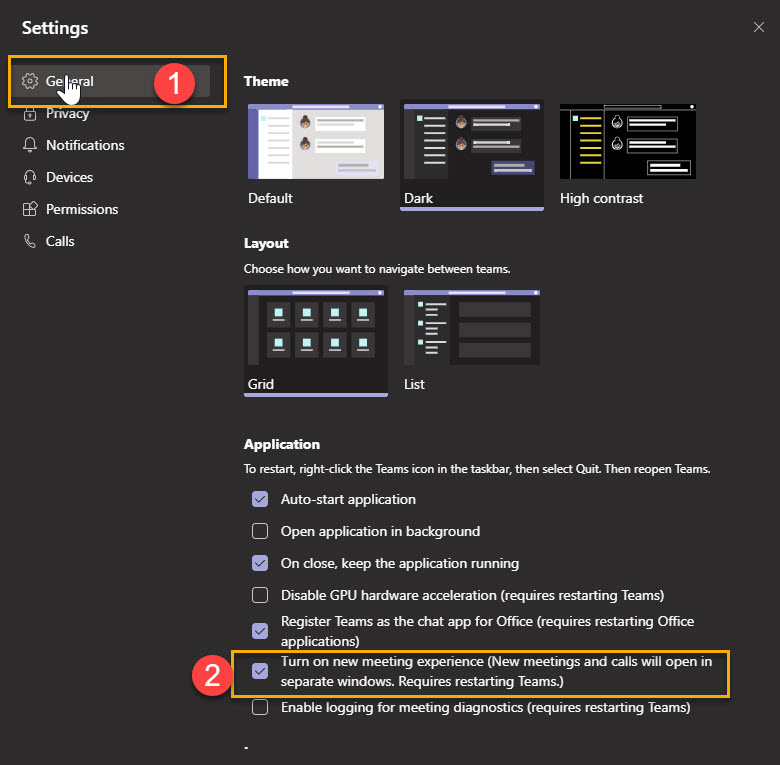 Teams Breakout Rooms – FAQs