Anyone accessing a Collaborate session can make use of the new Gallery view, which enables you to see up to 25 participant videos on screen.
Click on the View icon (four squares) top right to switch between views.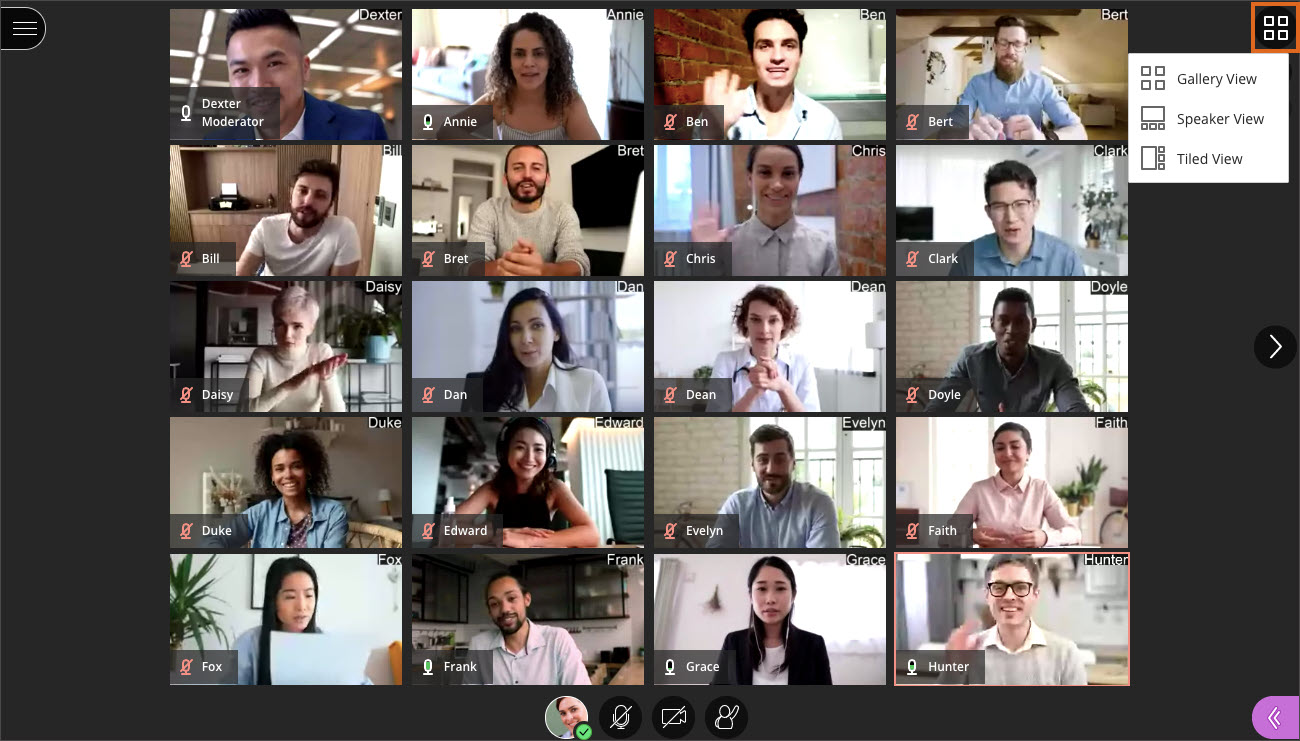 See more on Gallery view on the Blackboard help site.
Gallery view isn't available in Safari on iOS or iPadOS at this time.
If you are the Moderator of a Collaborate session, then you can control your students' access to and view of Gallery View.
---
Page last updated on September 13, 2021 by andyturner
---