When submitting work using the Blackboard Assignment tool, your lecturer may provide you with online feedback and/or marks through Blackboard. You will be able to view this when it is made available:
1. By going back to the Assignment link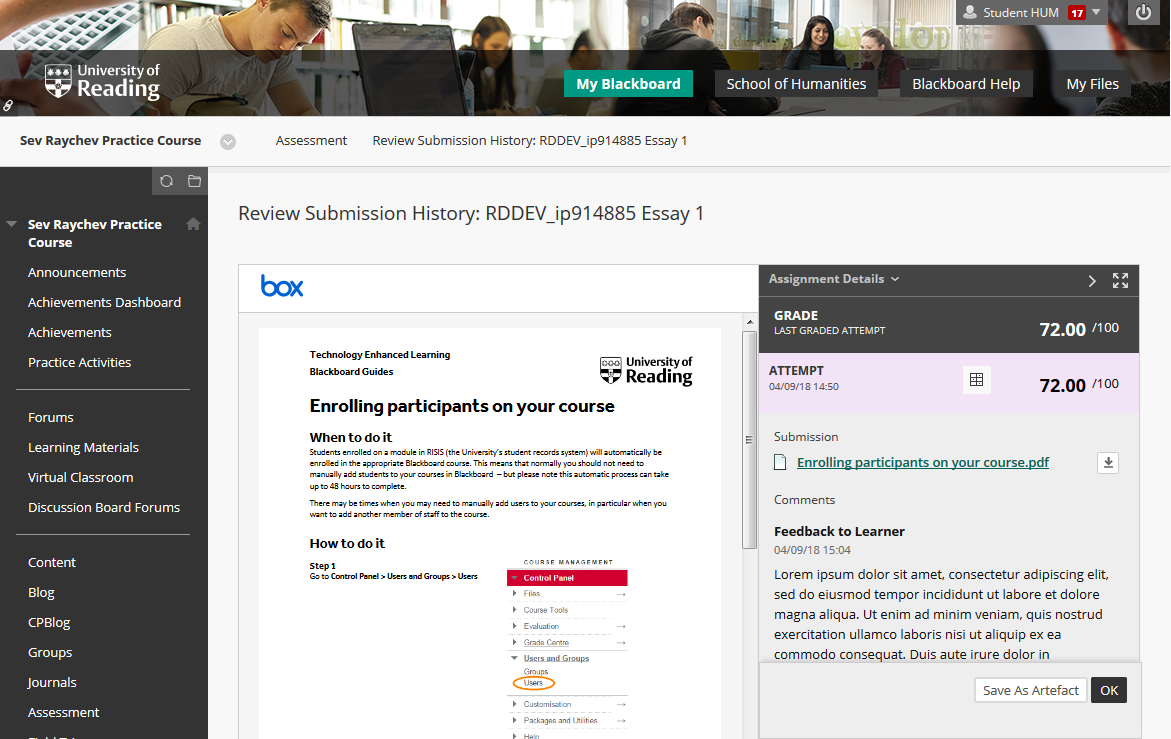 2. By going to 'My Grades' on the course menu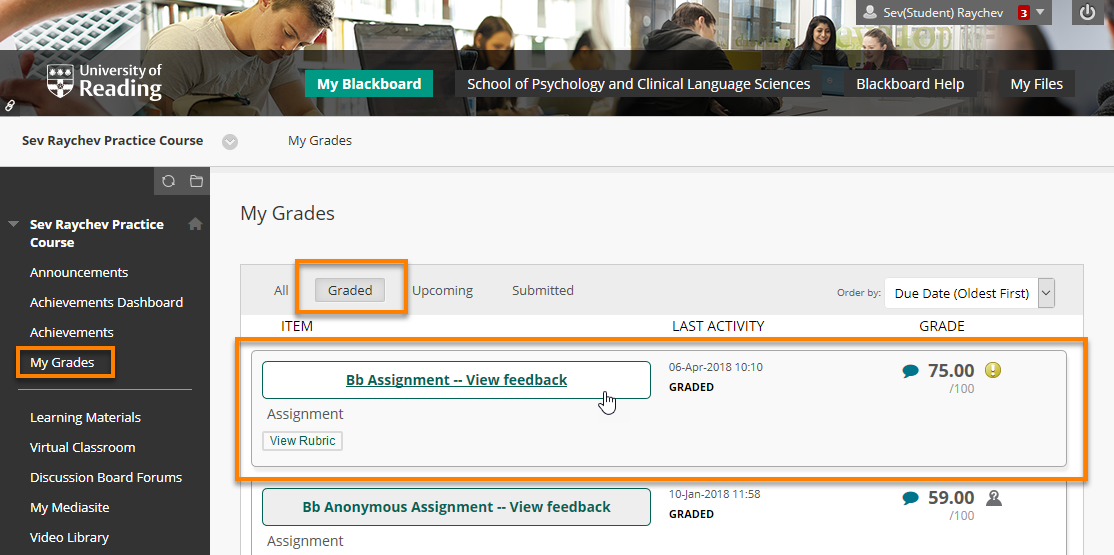 (If 'My Grades' is not visible, you may be able to go via the Tools link if this is part of the the course menu.)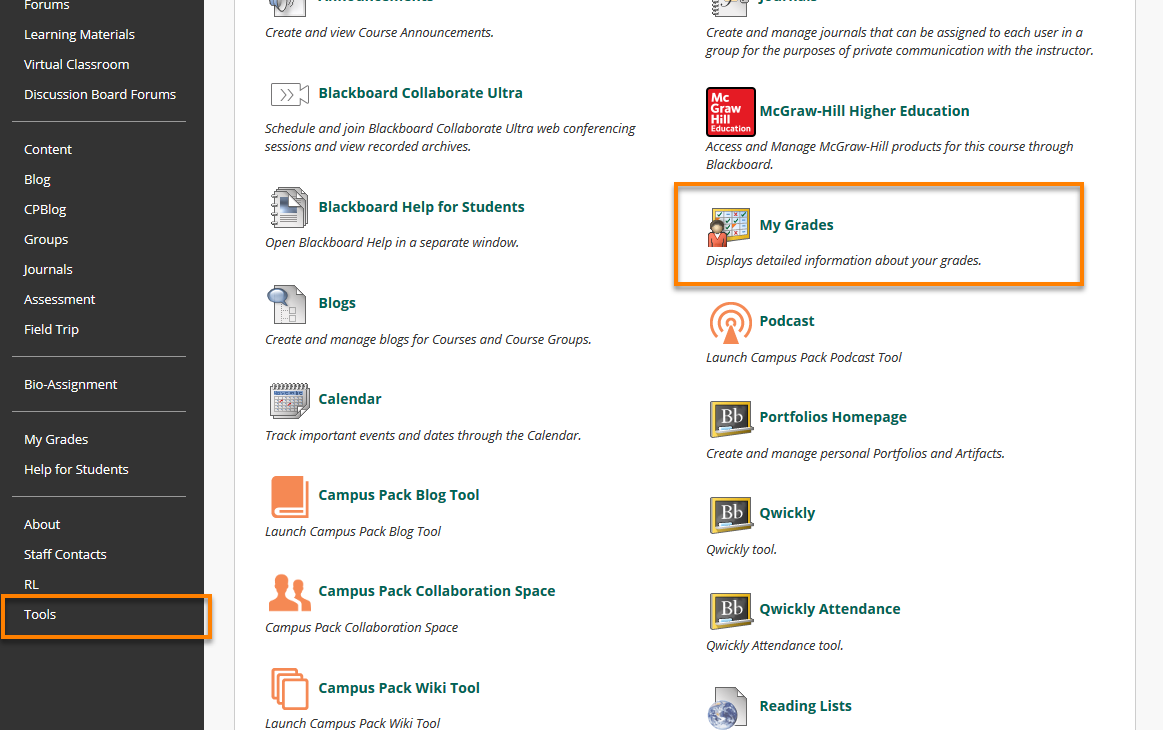 3. From the Global Navigation panel, in the top right of the Blackboard screen.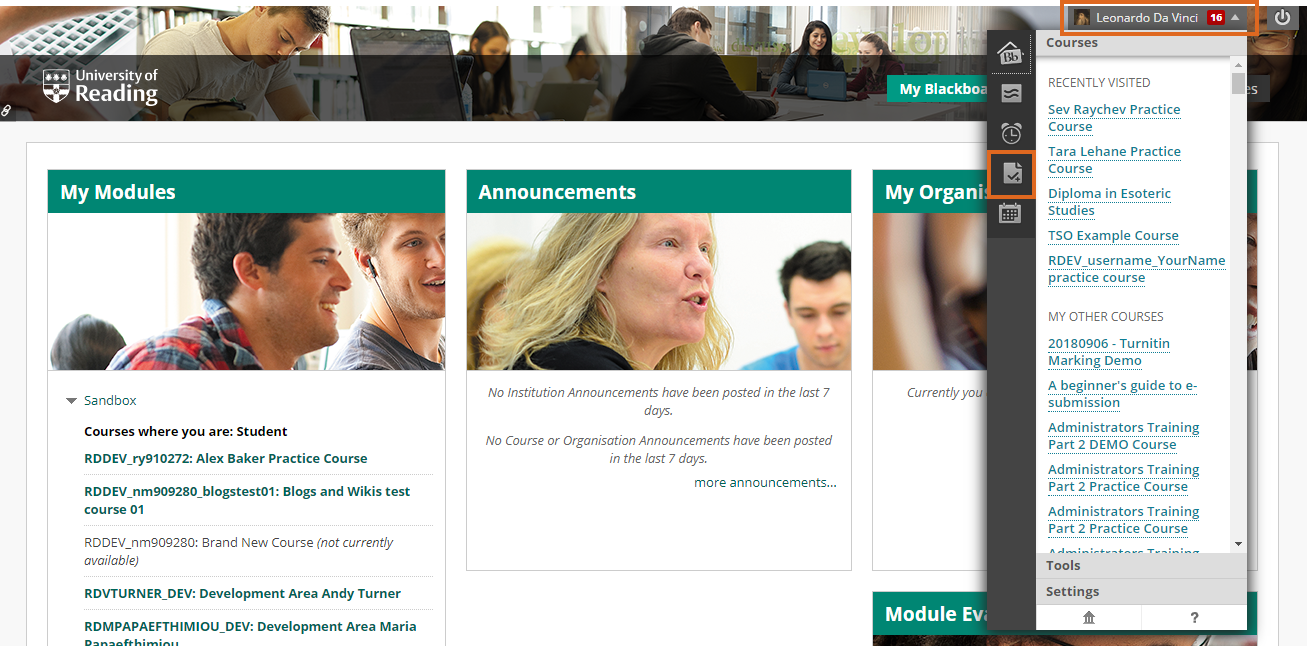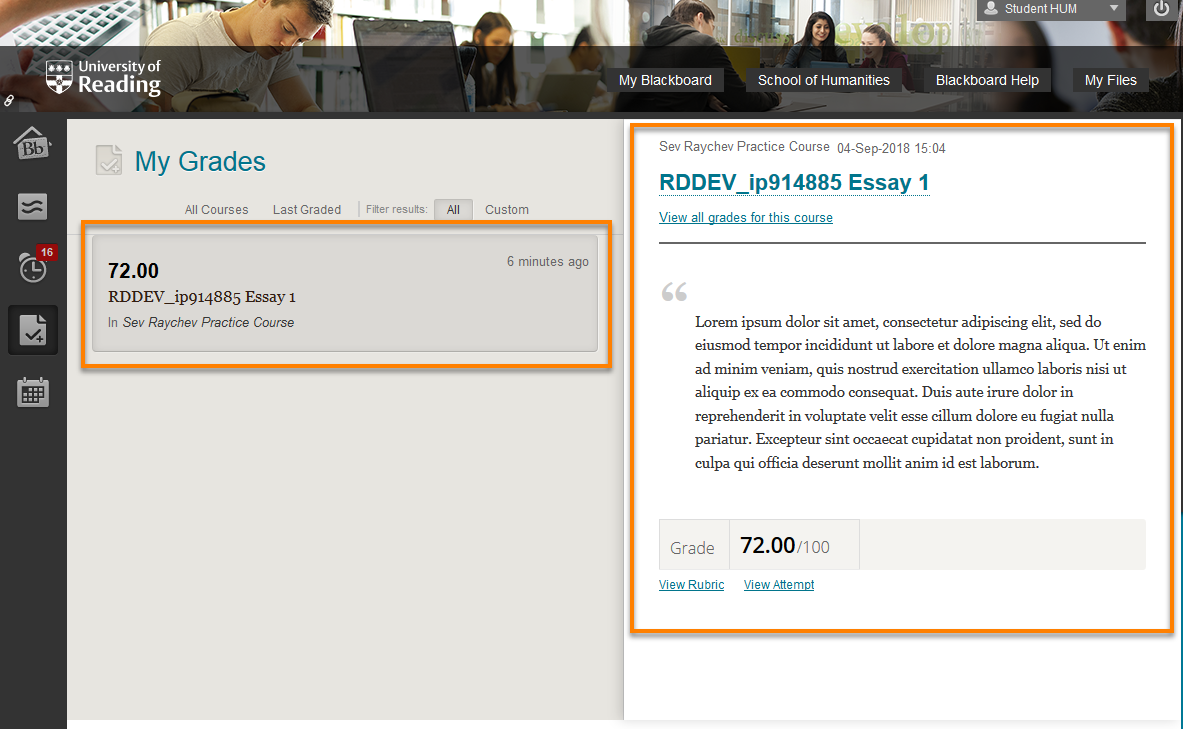 Now that you've accessed your assignment, check our guide on viewing your marks and feedback: Blackboard Assignment: Viewing your marks and feedback
Help Video
Watch this video from the Blackboard Help Site to see how to access your marks and feedback: