When submitting work on Blackboard, your lecturer should provide you with online feedback and/or marks. You will be able to view this when it is made available:
1. Go to 'My Marks and Feedback' in the course menu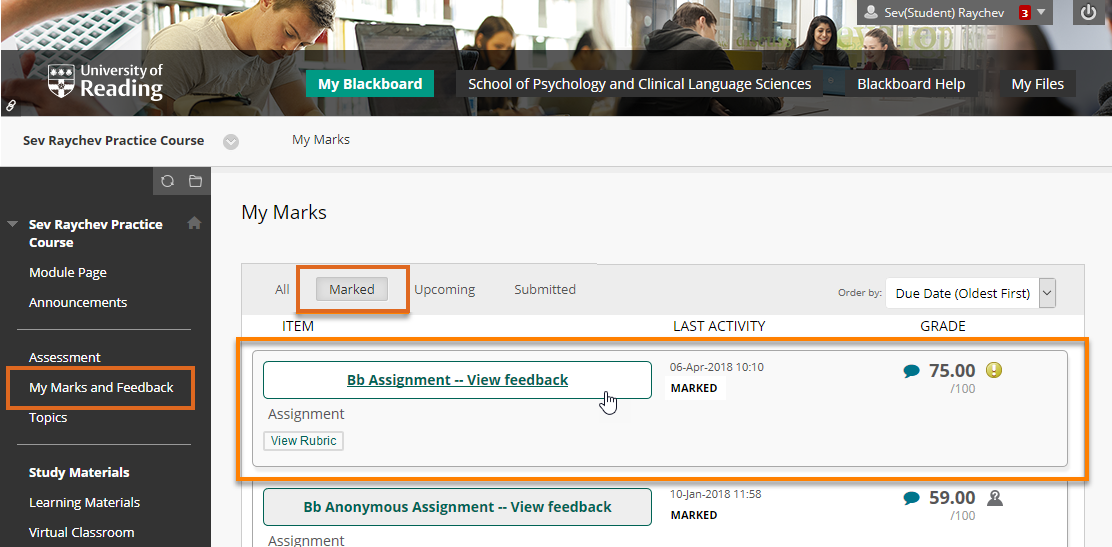 On courses prior to 2019-20, 'My Marks' is shown as 'My Grades'.
The screenshot below shows the various parts of the My Marks and Feedback screen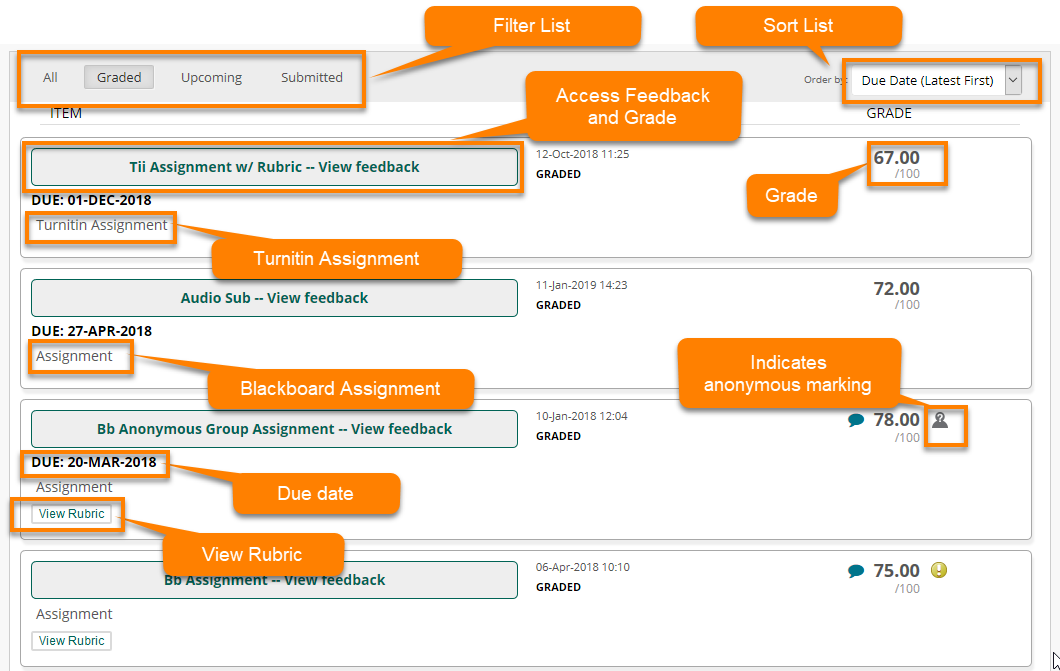 If 'My Marks and Feedback' is not shown on your course menu, but there is a link to Tools, you can take this route to access your marks.

2. Access feedback for a Blackboard Assignment:
3. Access feedback for a Turnitin Assignment
4. You can also access My Marks from the Global Navigation panel, in the top right of the Blackboard screen: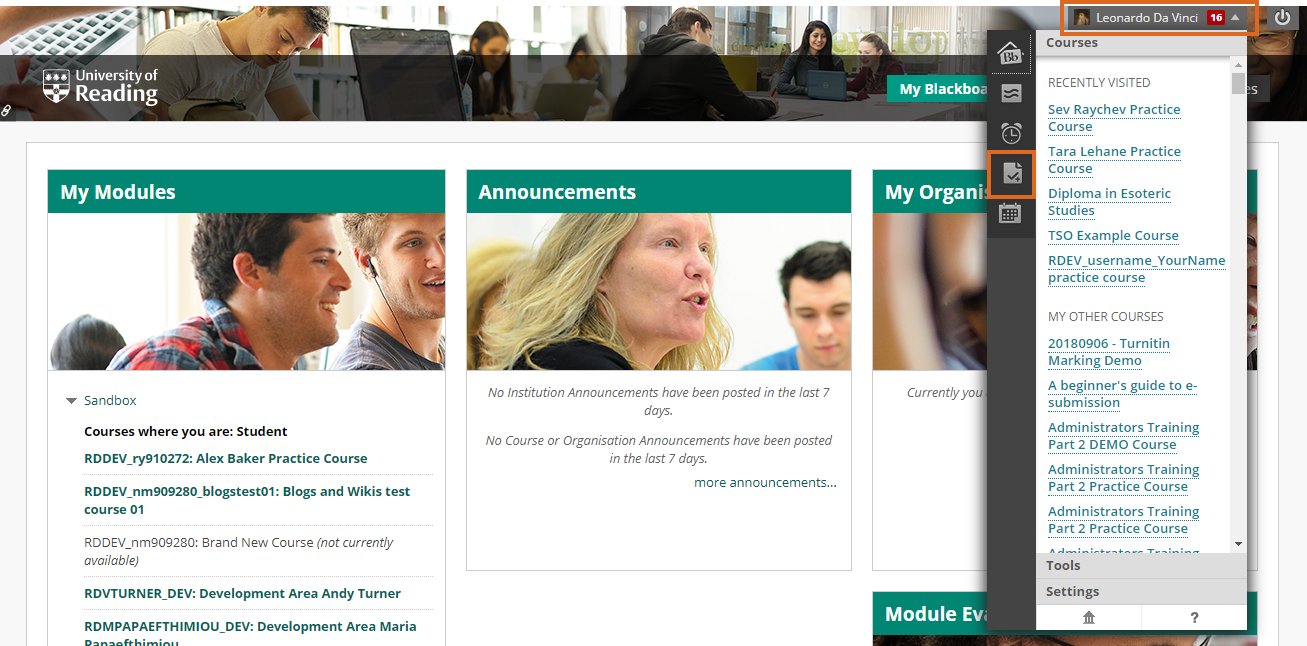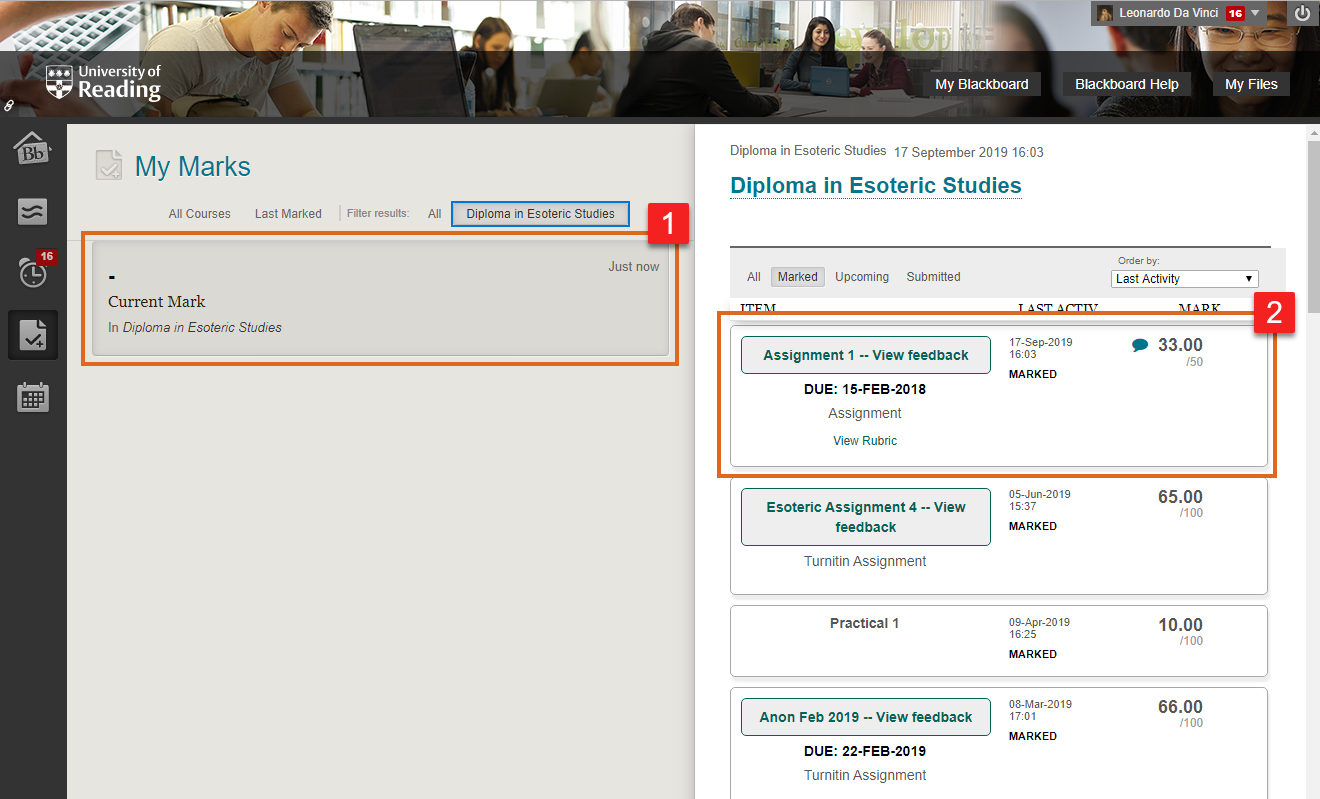 In this view
select the Course you're interested in
then access the list of assignments on the right.

Please Note:

All marks in Blackboard are provisional.

Late penalties will be applied only in RISIS, not in Blackboard.

To see your final mark, please go to the RISIS Portal.

See Understanding my marks in Blackboard and RISIS
Help Video
Watch this video from the Blackboard Help Site to see how to access your marks and feedback:
This Guide was Last Updated on:
Was this post helpful?
Let us know if you liked the post. That's the only way we can improve.