Introduction
You can add a banner image to the 'landing page' of your course (usually the Announcements area). This helps to personalise the design of the course, and acts as a visual aid for users to let them know which course they are looking at.
You can create a banner with graphics software such as Photoshop, but if you don't have access to this kind of software there are numerous free banner generators on the web, or you can use PowerPoint (see the section at the end of this guide on how to make a banner image using PowerPoint).
Recommended dimensions: 800 pixels width – 120 pixels height
File formats: JPG, PNG, GIF
Image resolution: 150 ppi (images that are viewed on the web only need to be low resolution)
How to upload a banner image to Blackboard
In your Blackboard course go to Control Panel > Customisation > Teaching Style.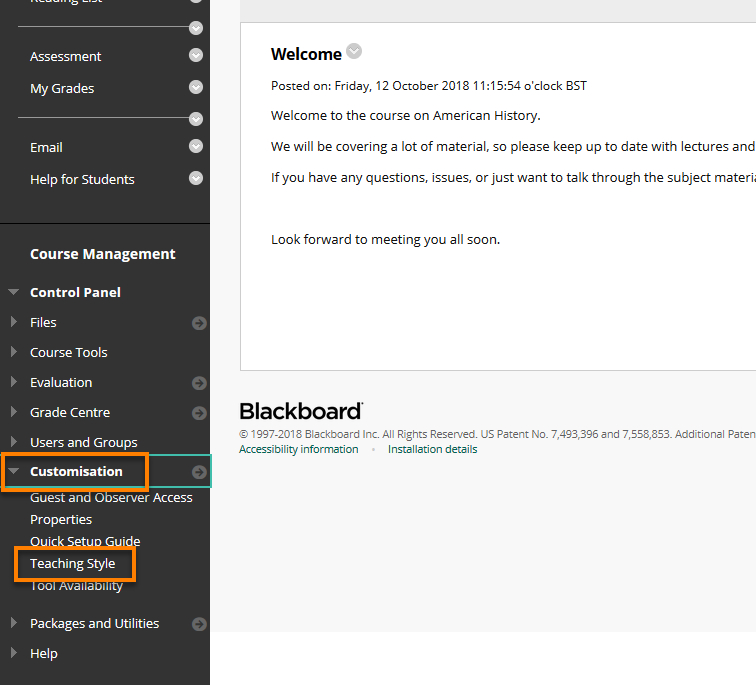 Towards the bottom of the page, under SELECT BANNER, click on Browse My Computer to locate and upload the image file you wish to use as a banner.

Press Submit, and the image will now appear at the top of your course landing page.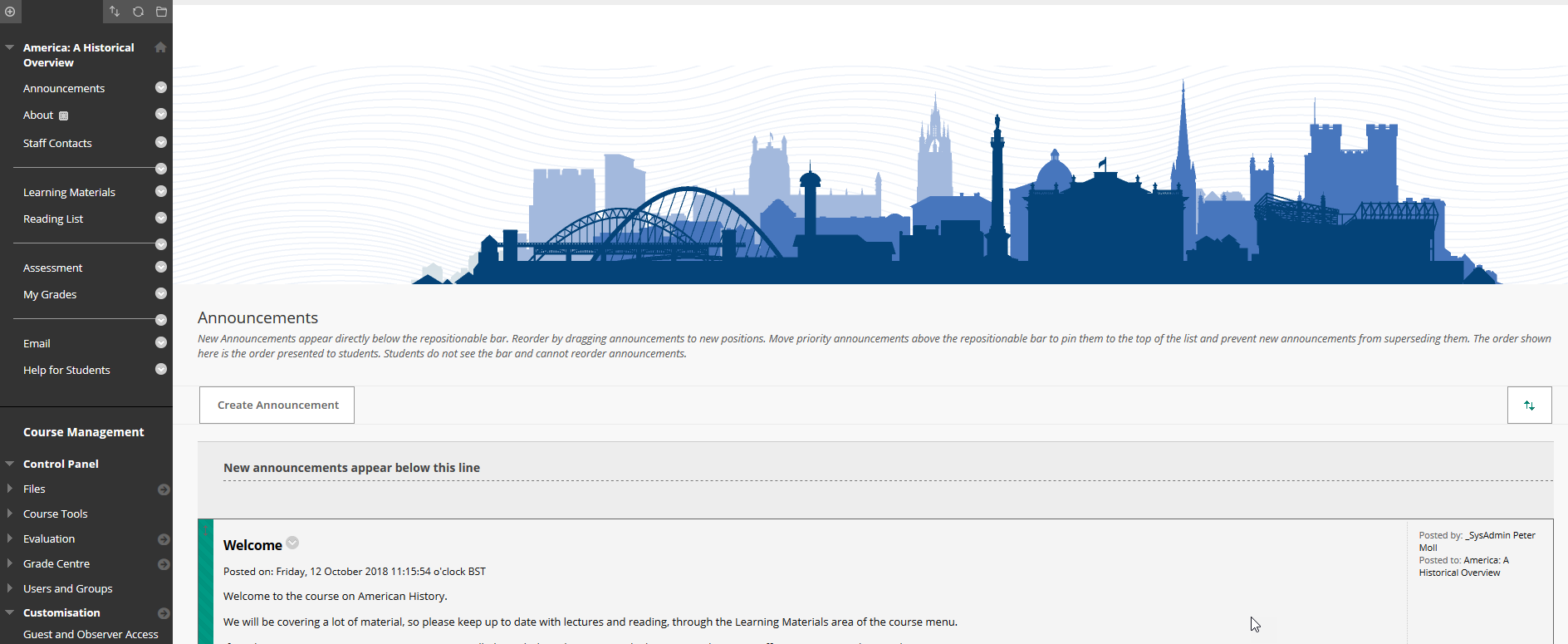 Creating a banner in PowerPoint
Using PowerPoint to create a banner has several advantages
·         all staff have access to the software
·         it is easy to edit your PowerPoint slide when you want to change the design or edit the text (for example when reusing banners for the next academic year).
Open a new presentation.
From the menu choose Design, then Slide Size and Custom Slide Size.

Choose Custom from the drop-down list, and then enter your desired Width and Height.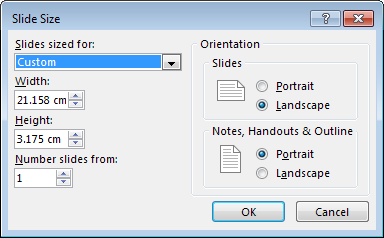 N.B. The sizes shown above will generate an image 800 pixels wide x 120 pixels high.
Adjust these dimensions as required.
Although most modern monitors are at least 1024 pixels wide – and often much larger – remember that your students might access Blackboard from a variety of devices, so it is generally best to avoid banner images which are much wider than 800 pixels. Similarly avoid images which are too high, as these force students to scroll down before they can see any content on the page.
Add images and text to the PowerPoint slide as desired,
When done, save the PowerPoint file as normal (saving as a PowerPoint file allows you to return to the slide to edit it in future).
Then save the file as an image: go to File > Save As and from the Save as type drop-down choose either JPEG or PNG (PNG files are larger in terms of file size, but of higher quality).
Before you press Save, click on Tools > Compress Pictures.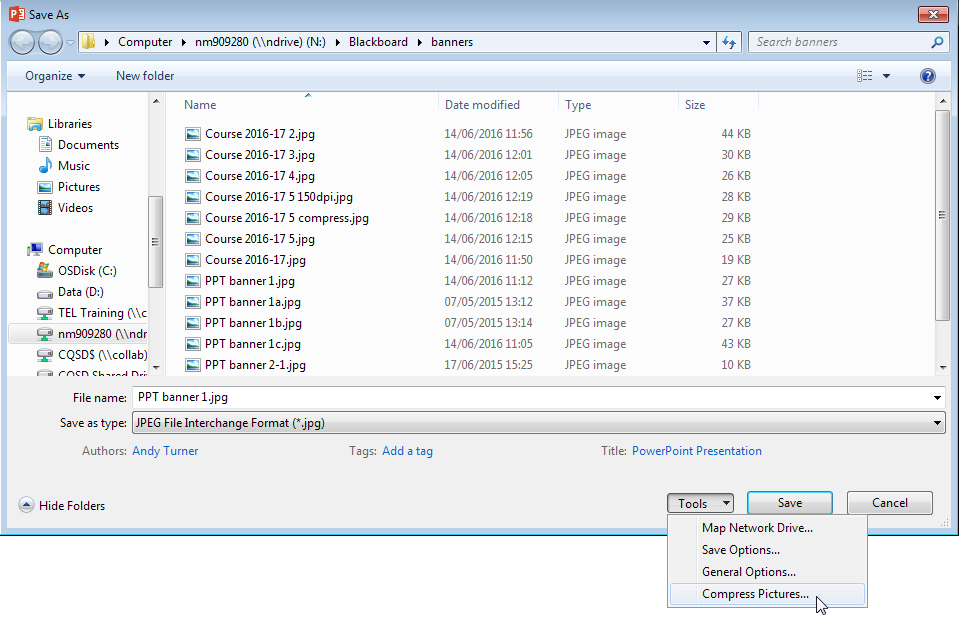 Tick Delete cropped areas of pictures and select the Target output as Screen (150 dpi).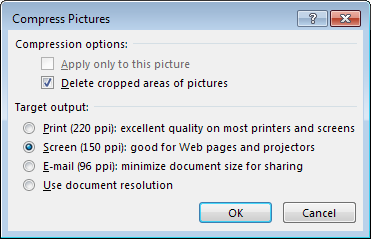 Press OK, then click on Save.
You will see this dialogue box: choose Just this one.