Access through Office 365
You access Microsoft Stream through the https://www.office.com/ or https://web.microsoftstream.com/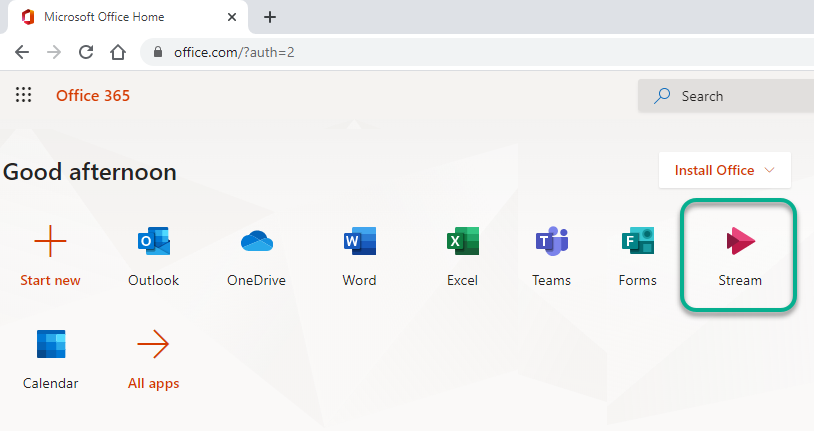 Selecting Stream will take you to the University Home Page. Here you can find video content shared by different areas of the whole University.
To access your video content Select My Content > Videos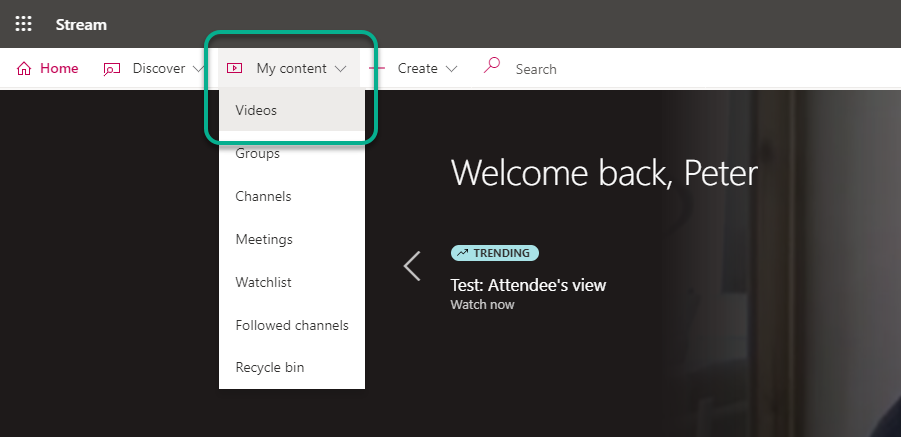 You will be take to the list of all your video content, uploaded and recorded, newest at the top. You can search and sort the videos.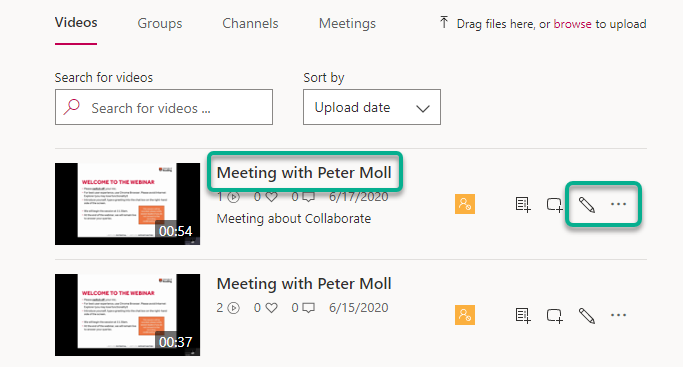 Click on the title of the video to access the video preview screen.
Use the Update Video Details and More options menu to add additional information, captions and trim your recording.
See: MS STREAM: EDIT YOUR VIDEO
MS Teams
If you have made a recording of a meeting or used Teams to record your remote teaching session, the recording can be accessed via the meeting chat.
It might take some time to save the recording.

Once the meeting has saved you can access it via Stream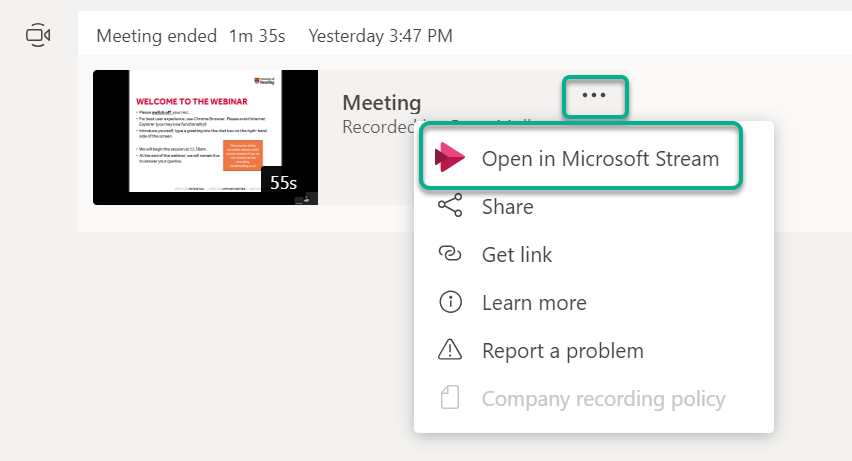 Open the recording in Stream
Teams meeting recordings are able to be accessed by all attendees in that meeting. You can give specific permissions to other individuals or allow attendees to become owners and therefore edit videos. This is done in the editing area.
The Share button here means that it will share with the whole organisation. To give permissions please use the edit area.