Reading alumna and THRIVE mentor, Charlie Leech, is celebrated in the 2019 HERoes Women Role Model List. 
Reading graduate, Charlie Leech, was ranked 29th in the HERoes Top 50 Future Women Leaders 2019 announced on 11 September by Yahoo! Finance.
The 2019 HERoes Future Female Leaders List celebrates 50 inspirational women who are not yet senior leaders in an organisation, but are making a significant contribution to gender diversity at work.
A rising star in media diversity 
Charlie works for Bloomberg Media Group as a Project Manager and is a passionate advocate for diversity within the company, being an active leader of the Media Diversity and Inclusion SWAT team in EMEA. She is also a lead for the EMEA Women's Community delivering a range of programmes for members including: inspirational talks, group mentoring sessions, networking events and skills workshops.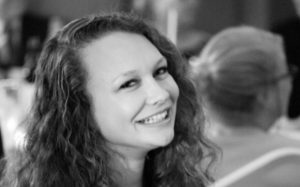 Charlie was recognised back in 2018 as a Rising Star in Media and Journalism by WeAreTheCity and has always been dedicated to giving back to the community. On International Women's Day for the last three years, Charlie has volunteered as a communications expert for Media Trust, advising charities on their marketing strategies.
THRIVE Mentor
Charlie supports current students at Reading primarily through her role as a millennial coach for the THRIVE Career Mentoring Scheme. She has directly mentored undergraduates over the last four academic years and regularly speaks at the University as a guest lecturer for The Professional Track, advising the next generation of leaders.
We recently awarded Charlie 'Volunteer Of The Month' for her mentoring of Reading student, George Roberts, an aspiring football journalist. Thanks to Charlie, George secured work experience at The Telegraph and credits her with increasing his courage and confidence:
"I can honestly say that I have achieved even more than I could have thought possible through the THRIVE Mentoring Scheme.
"I was recently accepted on to an internship with football blog Three and in. I will have articles published online regularly, which is a huge step towards my dream of being a football journalist."
IMAGINE Ambassador
Thanks to her ongoing voluntary commitment to Reading, Charlie was selected by the Vice-Chancellor as a Senior Ambassador for our IMAGINE fundraising and volunteering campaign which focuses on creating solutions to real-world problems, such as teenage mental health and climate change. Charlie's work as a public advocate for IMAGINE has inspired others to show their support for the campaign and has widened its reach both within and beyond the University.