CONNECTED speaks to alumnus, Kristian Leven, about his award-winning career in photography and how he loves to capture the human condition through emotive images.
Reading graduate, Kristian Leven, has a confession to make. He doesn't have any hobbies – not one. His only interest is photography: "It's what I think about constantly. It's what excites and motivates me."
But rather than being a childhood dream, photography is a passion that has evolved slowly over the years for Kristian.
Originally an aspiring actor, he chose to study English, film and theatre at Reading because of the department's great reputation and its proximity to his home in North West London. He threw himself into university life, making great friends, joining the drama society, acting in plays and eventually being elected as president of the Students' Union, helping to influence student policies.
"One of the best things about University for me was the opportunity to pursue things beyond the course, gain new interests or pick up old ones from childhood."
Finding his passion
Looking back, he can see that although his current career doesn't directly correspond to his degree, many of the skills he learnt on his course relate to what he does now, in particular, the study of narratives and story, and when to use close-up and wide angle shots.
After graduating from Reading, Kristian spent a year travelling in Asia which sparked his love of photography. He took a camera and was inspired to document his adventures with it. After coming home, he secured his first job at a large acting agency where he trained to be an agent, but quickly realised that he didn't want to live off other people's talent. Fired up by his travels, and keen to explore his own creativity, Kristian invested in a professional camera and signed up to evening classes before going on to do a photojournalism course.
"For the first time in my life, I was truly excited and passionate about my work, as my camera allowed me to express myself in ways I never could before."
Wedding photography
Kristen discovered a passion for wedding photography after taking pictures at a friend's wedding. After ten years in the industry, he has won various awards including Best Wedding Photographer in London and the South East at The Wedding Industry Awards in 2018.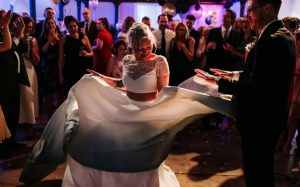 Of his chosen career path, Kristian says: "I love the storytelling in wedding photography; documenting the biggest and most subtle moments and capturing the special chemistry between the couple. I use a documentary style approach that communicates the unique essence of each wedding; the real, un-posed, spontaneous moments and the hundreds of little stories within the big narrative of a couple getting married."
Travels with my camera
Harking back to his gap year days, Kristian has added a new string to his bow by taking up travel photography to feed his passion and broaden his skills in this area. The camera pushes him to visit areas beyond the tourist trails, meet local people and get a deeper insight into different cultures. His latest venture involved photographing projects abroad for NGOs and charities. He is now off to Zimbabwe to shoot the work of The Mwana Trust and Hope for Kids.
While continuing to work as a wedding photographer, Kristian's goal is to continue to use his skills to help tell people's stories and highlight good causes and movements.
"The impact of powerful images in storytelling is profound, especially in our fast-paced digital world."
Advice for creative graduates
Kristian's advice to today's creative graduates is to keep trying different things to learn more about what you love, and what you don't love, as you go along.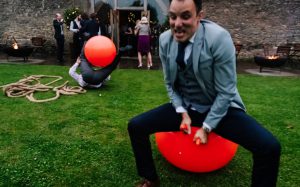 "Don't worry if you're not on a clear-cut path. As a creative, there are several platforms out there where freelancers can make money and gain experience. You can use your university portfolio to get work, and by freelancing for a while, you don't need to be tied to a specific company or be competing against thousands of other candidates in an interview. Depending on the work, you could even travel while you do it!"
Find out more about Kristian's wedding and travel photography.