It's no secret that businesses have been impacted by COVID-19. To help overcome such challenges, the Henley Centre for Entrepreneurship is expanding its Business Clinic and running a virtual boot camp for budding entrepreneurs.
COVID-19 has created many challenges for businesses, with the economy in recession and business leaders needing to adapt to new work styles, technologies and strategies. However, these challenges are creating new opportunities for aspiring entrepreneurs, looking to find solutions and help change the world with their innovative business ideas.
CONNECTED speaks to the Henley Centre for Entrepreneurship (HCfE), the University of Reading's hub for start-up businesses, about how they support aspiring entrepreneurs.
The Business Idea and Start-Up Clinic
The Business Idea and Start-Up Clinic, founded in 2014, is open to all current students or alumni of Henley Business School and the University of Reading, worldwide.
The Clinic's aim is to help students and alumni who have a business idea or a start-up business, to take it to the next level. If you have an idea for a business, or have recently started a new business, signing up for an appointment at the Clinic will give you the chance to discuss your idea and receive one-to-one advice from a business expert.
The appointment is completely free and in half an hour will cover key points, such as the best way to commercialise your idea. You will also receive guidance on how to get involved with other HCfE initiatives like IDEAFEST Competition, Summer Start-up Boot Camp, Start-up Visa Endorsement and even pitch to the Henley Business Angels, which is a network of experienced business leaders, successful entrepreneurs and investors.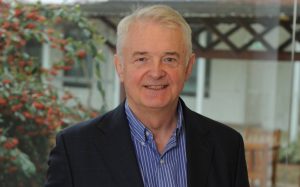 Jurek Sikorski, Executive Director at HCfE, said:
"At the Henley Centre for Entrepreneurship we are committed to supporting our students and alumni, and have a successful history of giving advice on starting and growing businesses to those based in the UK and overseas.
"We are delighted to bring the Business Clinic to all University of Reading and Henley Business School alumni and welcome enquiries for support. We hope more alumni will take advantage of the Business Clinic and realise their ambition to launch or grow their businesses."
Success stories
The Clinic has helped more than 200 students and alumni so far, and most recently has been delivering mentoring sessions to students and alumni based in countries as widespread as China, Columbia, France, Germany and the US.
Some of the students and alumni who have benefitted from the Clinic's support, told CONNECTED about their experience.
Charles Domician, Agricultural, Environmental and Food Economics PhD student, said:
"The Clinic gave me the confidence to approach potential customers in order to sell my business idea before deciding on more resource investments."
Hetianbo Chen, MSc Investment Management alumni and founder of UNIK, said:
"I worked on UNIK until my master's degree and studied at the University of Reading. I'm very grateful for the HCfE team, especially Jurek, who has supported me a lot on the completion of my business plan and helped me to achieve it practically."
Book an appointment
The Clinic is held on Wednesdays and to book an appointment please provide the following:
A full CV or biography/LinkedIn profile, outlining your education and employment experience
A summary of your business idea/newly formed business (max 250-500 words)
A list of three or four questions that you would like answered.
Please contact Alex Baker to book an appointment.
Summer Start-Up Boot Camp
Do you have an idea for a business but feel you don't have the knowledge, experience or money to make it a reality? If so, the Henley Summer Start-Up Boot Camp 2020 is here to help you start a business from scratch, even with no money.
Sponsored by a donation from Santander Universities, via the Enabling Students campaign, the Summer Start-Up Boot Camp is an annual hands-on, week-long course for students, alumni and local budding entrepreneurs. It is led in tandem by HCfE and the PopUp Business School, who have used their pioneering debt-free entrepreneurship model to help more than 7000 entrepreneurs find a better way to start a business, without spending large sums of money or the need for a formal business plan.
The Boot Camp's aim is simple: to give participants the confidence and skills to start a business and make money doing what they love. Over the course of five days and led by Simon Paine, CEO and co-founder of the PopUp Business School, the Boot Camp covers some key points for any aspiring entrepreneur, from how to set up a website for your business to the best way to get out there and make sales.
The Boot Camp will be held virtually through Zoom from 22-26 June, 10:00am to 3:00pm each day.
There are limited spaces on the Boot Camp, so apply for a place now.
If your application is successful you will be sent further details. If you have any questions in the meantime, please visit the boot camp website.