The University of Reading has launched a new free online course to help parents and supporters learn about the UK's university application process, and how to prepare their young person for university and the student journey.
With October Open Days currently taking place virtually, many people are embarking on their first experience with university and the higher education journey. CONNECTED looks at what support Reading is offering to parents and supporters to help them guide their young people through this journey, no matter which universities they are considering.
Making informed decisions
Navigating the higher education application process can be confusing for young people and their parents. This online course will help parents and supporters to guide their young person through the university application process.
You will explore the application timeline and key decision dates, such as when to register, and the deadline for submitting personal statements. This course will also address common concerns such as what financial aid is available, and what support services students will have access to throughout their time at university.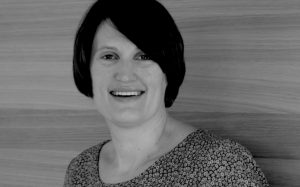 Amy Fairbrother, Student Recruitment and Access Manager at the University of Reading, said: "Many parents and supporters have either never been to university or it has been a long time since they have had anything to do with the UCAS system. 
"This course provides a basic step-by-step guide to the whole process of applying to university and gives parents and supporters helpful tips on how to support their young person through the process.  It also allows parents and supporters to voice hopes and allay fears that they may have."
The course has already reached over 1,500 learners and is still running – book your place here.
The Global Recruitment and Admissions Team at Reading has also established a Parents and Supporters' newsletter and a series of webinars explaining the key elements in the university application process.
Register for the Parents and Supporters' newsletter.
Learning Online
The University has extensive experience of designing, developing and producing successful Open Online Courses (OOCs), with a dedicated team that has created more than 20 courses for the FutureLearn Virtual Learning Environment (VLE).
Since starting with a handful of courses in 2013, Reading has attracted more than one million learners from 190 different countries. Developed and supported by expert staff in our research-intensive departments, you can explore accessible, thought-provoking courses on a diverse range of topics from Heart Health, to People Management and Ancient Rome.
Don't forget that as a graduate of the University, you can also access 'A Parent and Supporter's Guide to University Entry' OOC and many others run by FutureLearn for free.
Open Days
The University of Reading are running virtual Open Days to enable prospective students to find out more about the University and our courses.
If you are embarking on the higher education journey with your young person, then there is still time to watch recorded talks from the University of Reading's October Virtual Open Days – these are available to view until 24 October.