"On behalf of the University of Reading community, I express my deepest condolences to all those affected by the devastating earthquakes in Turkey and Syria," said Professor Robert Van de Noort, Vice-Chancellor of the University of Reading.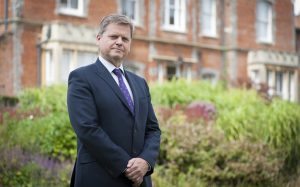 He continued: "We have many Turkish and Syrian students and alumni within our community, as well as staff who have personal and family links with the affected regions. Our sympathies go out to all those affected by this tragedy, and I know our community will help with formal and informal support wherever it can.
"I am proud of the determination of our community in pulling together to support those who are suffering. I am thankful to the students and staff who began fundraising on our campus hours after hearing the news. And I have utmost respect for our alumni who are supporting relief efforts in the affected regions. 
"Please know that the University of Reading stands in solidarity and support with you all."
CONNECTED is proud to share how our community has come together to help support those affected by the earthquake:
More than £2,000 has already been raised in just three days by the University of Reading's Turkish Society, students and staff.
Josie Coxon, who graduated from Reading in 2002 with a degree in English with Film and Drama, is one of those helping directly with relief efforts, getting help to the communities that need it.
Banner photo credit: Diyar Ulgur