Today we are pleased to present the official programme for the EMA Symposium (#REMA18), which will take place on Tuesday 22nd May in the Meadow Suite at Park House.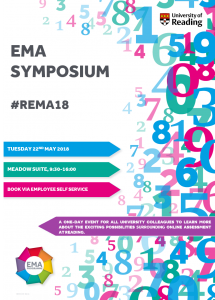 Click here to view the programme.
The event will run from 09:15 to 16:00 but colleagues can sign up for just the morning session (09:30 to 13:00 including lunch), the afternoon session (12:15 to 16:00 including lunch) or join us for the whole day!
If you have not yet signed up, you can still do so via Employee Self Service.
For the morning session click here.
Or, for the afternoon click here.
If you wish to attend the full day, please sign up for both.