Discussion Board within a Blackboard course allow Teachers and Students to interact and discuss multiple topics simultaneously.
Accessing Discussion Boards
A discussion board may be located on the course menu or within a menu item.
On opening the board, all Forums, or discussion topics, are listed. Click on the Forum you wish to open.

The number of unread posts will display in red, as will the number of replies to your post.

Replying to posts
When you wish to reply to a post, click Reply to open the message editor.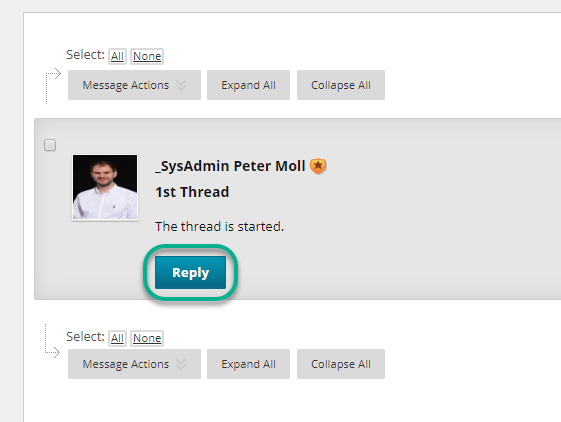 Type your message – the subject can remain linked to the forum topic. Click Submit to post.

Posts will appear in sequence of replies.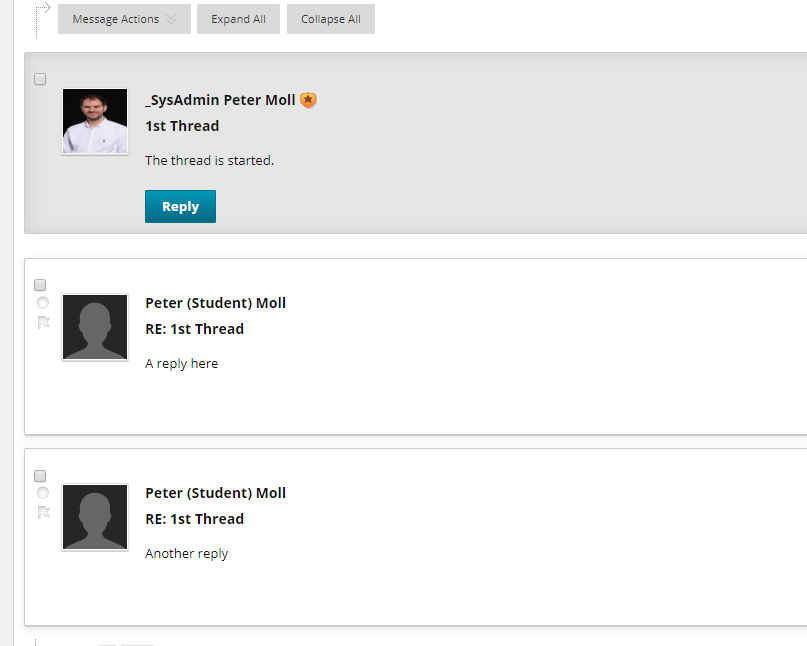 Editing a post
Use the Edit and Delete buttons to edit posts and replies if you are not happy with them and wish to make amendments.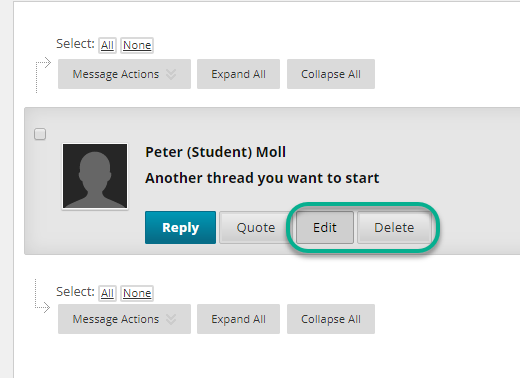 This is an optional function and so this ability may be turned off by the Module Convenor.
Creating a new thread
You may wish to open a new topic for discussion within a Forum.
Click Create Thread

Type the subject of the new thread, add any message or description and click Submit.

A green success message will appear once the thread is posted. The thread will appear above the previous one.

Use the Subscribe button to receive email updates when people post in your thread.