Did you know there are some key steps when creating screencasts that can help students better engage with your recordings?
The following advice will help to ensure all your students can use your screencasts.
Record good-quality audio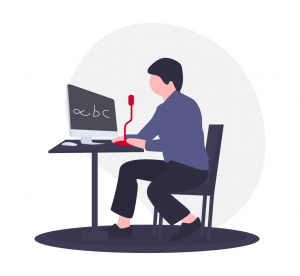 Sound quality is one of the most important factors in helping students to concentrate on your videos and recording clear audio from the outset will make your captions more accurate. 
Using a separate microphone – rather than the one built in on your laptop – helps lower background noise and improves sound quality.
Where possible, use your headset microphone for a clearer voice and reduced background noise.

Check the quality of the audio with a test recording.

Remove as much ambient noise as possible, for example, close windows, put your phone on silent, switch off noisy devices in the background.
Show yourself in the recording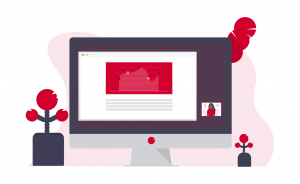 Recording your screencasts, videos, or narrated PowerPoints with the camera enabled can promote a better sense of cohesion and support for your students. Simply seeing your face can help students bridge the potentially isolating gap of distance learning, and supports those who rely on lip-reading and visual cues.
Find out more about recording your camera feed in:
Upload your videos to MS Stream 

Your pre-recorded learning content should to be uploaded to Microsoft Stream, rather than directly to Blackboard. This includes any voiceovers in PowerPoint or recordings made in other software.
Uploading your videos to Stream supports students who:
Have unstable internet connections
Are working in noisy home environments
Have accessibility needs
Are using a range of devices to access their learning
The captions and transcript features in Stream support learners for whom English is a second language. This is especially important when many international students are studying remotely from their home countries, without the daily opportunity to practice their language skills.
Teams Meeting recordings upload automatically
Set a Language to automatically generate captions

Setting a language allows Stream to automatically generate captions. Captions on videos or time-based media (such as narrations on PowerPoint slides) are not only a legal requirement, but they also
Support students with English as a second language
Benefit deaf or hard of hearing students
Benefit students studying in noisy home environments
Mitigate sensory overload
Enable Noise Suppression

Noise Suppression cuts or reduces any background noise in a video, making it easier to hear what is being said.
This can drastically improve the experience for
Students with poor quality speakers/headphones
Deaf or hard of hearing students
Students with English as a second language
Watch a demonstration on Noise Suppression in Stream
Noise Suppression can also increase the accuracy of automatically-generated captions, reducing the time needed to edit them.
Videos recorded in Teams Meeting will have Noise Suppression enabled automatically.
Edit Captions for accuracy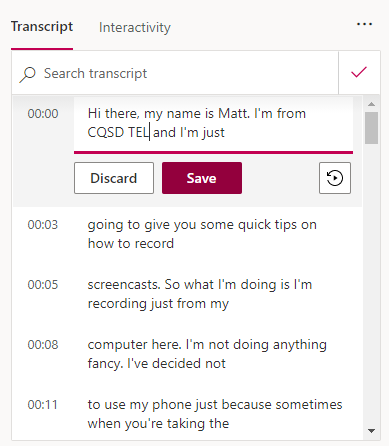 Stream allows you to edit the automatically-generated captions to improve their accuracy. More accurate captions offer students the option to engage with your media content in different ways and improve the experience for:
Students with poor-quality speakers/headphones.
Students with a noisy or distracting home environment.
Deaf or hard of hearing students.
Students with mobility issues.
Students who require note-takers.
Students with English as a second language.
See more tips for editing captions in Stream.
Editing your captions can improve the future accuracy of automatically-generated captions in Stream. Accurate captions on video content in Blackboard can assist viewers, whatever their circumstances and is also part of meeting accessibillity regulations.
Embed individual videos in Blackboard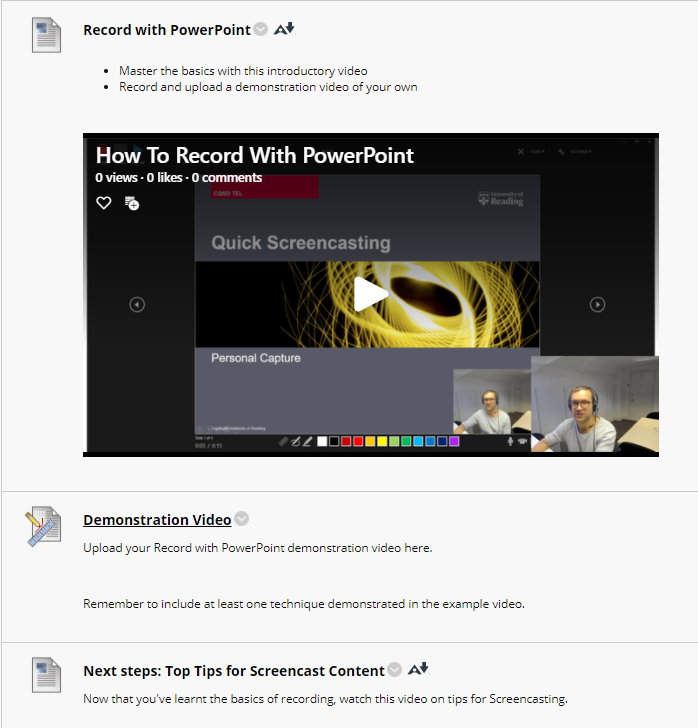 Embedding your screencast as a content item within your module help students see how it relates to other learning materials and activities. Combining this with a clear module structure improves the navigability of your course and reduces students' need for support to find content.
It is especially helpful for
New Part One or Foundation students.
Students with mental health concerns.
Students with dyslexia or Specific Learning Difficulties.
Students with mobility issues.
Screen reader users.
Students with English as a second language.
Videos are automatically added to the 'Microsoft Stream' cotnent area of your Blackboard Module when you associate a video with a module. Following an intuitive naming structure will make it easier for students to locate the right videos to watch. The 'Microsoft Stream' content area is designed as an accompaniment to embedded videos.
Upload your presentation slides and notes
You should still upload any accompanying presentation slides or notes to Blackboard, along the recorded lecture.  Including notes in your slides can:
Help students with their note taking when watching the video,
Provides them with another way to engage with the material,
Allows you to include additional context and information.