With the impact of COVID-19 growing by the day, the University has been working with local partners to set-up a range of volunteering opportunities and initiatives to support the NHS, current students and our local community during the crisis. 
Supporting the NHS
The Royal Berkshire Hospital is a close partner of the University of Reading, and over the last few weeks we have been working to support the Hospital in the fight against COVID-19. This has included offering free car parking at our London Road and Whiteknights campuses for all NHS workers, the delivery of food to the NHS Trust and local charities, and the donation of essential supplies, including PPE and webcams. The University is also working with the Hospital on a 3D printer adaptor for PPE equipment.
On top of encouraging staff and students to sign up to be an NHS Volunteer Responder, many staff are currently offering their skills to support the Hospital during a time of unprecedented demand, especially in the areas of catering, housekeeping and portering. They are helping ensure that the Hospital remains a clean, safe and supportive environment for all its staff and patients. Many staff at the University with laboratory experience or specialist expertise are also getting involved to support a range of activities across the Hospital. The uptake for this volunteering from University staff has been incredible, and our community is committed to supporting key workers in any way possible in the fight against COVID-19.
Supporting our students
Not only is supporting frontline NHS workers important, but the University has placed extra emphasis on supporting students who remain on campus during these difficult times.
Many of our students cannot return home, either because their homes are abroad, they want to protect vulnerable members in their families, or because they simply do not have homes to go to. As you can imagine, it has been a difficult time for all these students, so an initiative set up by Reading's Student Success and Engagement team, RUSU and Campus Commerce called, 'Support Our Students', has been launched to build dedicated support networks for them within the University community.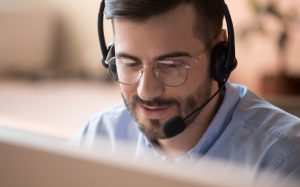 Our staff and students have been asked to volunteer for the 'Support Our Students' scheme, either by providing a listening ear and answering queries online, or providing practical help such as picking up essential items for those students that are self-isolating. The initiative has already had a huge uptake, showing how quickly people from across our community have come together to support students struggling during this difficult time. Anne-Marie Henderson, Director of Student Success and Engagement, said:
"The 'Support Our Students' scheme was set-up with RUSU to help students who may be feeling isolated and adrift from each other and the University community."
"The engagement with the scheme has been incredible, and we have had over 300 staff and students volunteer to offer online and practical support. The scheme will continue throughout the next academic year and we will continue to respond to our students' needs together."
RUSU Activities Officer, Daisy O'Connor, also added:
"In order to stay safe and protect one another, students have had to separate from the people they usually get support from – their friends, their flatmates and their teammates. We wanted every student who was feeling isolated to have someone to chat to. 
"Seeing the huge number and range of students and staff that have signed up to support vulnerable students has been phenomenal, and I'm very proud of all of them."
Working together
Alongside work to support the NHS and current students, the University is also helping the local community by offering guidance, advice and tips for schools, carers, parents and local businesses. A number of researchers at Reading have been making their expertise available to parents and carers who now find themselves managing their children's learning at home, including some excellent tips from the Institute of Education's Professor Helen Bilton on outdoor exercise, and advice from child psychologist Professor Helen Dodd on easing child anxiety during this difficult time. Our Finance team has also been offering faster payments for small and medium enterprises who supply goods and services to the University to support them during the current situation.
Working together to facilitate these initiatives, volunteering opportunities, research and resources has been – and will continue to be – vital to tackling the spread of COVID-19 and minimising the impact of the crisis on the University community and beyond, as Vice-Chancellor, Professor Robert Van de Noort, explains:
"COVID-19 is the biggest crisis we have faced for decades. But I am convinced that by working together, we will come out of this as a better organisation, and as a better society."
"We have to work together. I am really proud of the role the University of Reading is playing – in research into vaccines and diagnostic testing, in the way we use our facilities to support the NHS, and the way our colleagues and students are making themselves available to support local charities and organisations."
In the days and weeks to come, universities will have a critical role to play in helping their local communities through this pandemic, and here at Reading, we are proud of the work all our students and staff are currently doing in the fight against COVID-19.