Currently an advisor to a World Health Organisation Ambassador, Reading graduate Alan Court is no stranger to working with crises on a global scale, and he is now using his expertise in the fight against COVID-19.
Alan Court speaks to CONNECTED about the active role that he and his team have played in advising the response of the World Health Organisation (WHO) and others to the COVID-19 pandemic, and offers his opinion on what the future might hold.
A passion for public health
Alan initially worked as a teacher in London, but in 1972 he set out for Australia via Bangladesh and discovered his true professional calling – public health and wellbeing.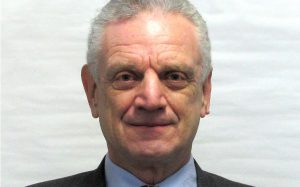 He said: "When I arrived in Bangladesh, intending to travel onto Australia, I got caught in the last great ravaging smallpox outbreak before it was eliminated there. I became involved with a group of Bangladeshi students who were volunteer vaccinators in the slums of Dhaka and I knew I had to join them and help out where I could. That is where my interest in public health started and I began my career with UNICEF two years later. I didn't make it to Australia until decades later.
"After working for UNICEF for a couple of years, I decided to study for a master's in Rural Social Development at Reading to further my expertise in this field. The course covered everything from sociology to psychology, communications and mass media, to agriculture.
"It was designed to be a one year intensive course and it was very intense indeed – but also excellent. This degree and the support I received at Reading played a significant role in focusing my interests and deepening my knowledge."
Following his graduation from Reading, Alan returned to work for UNICEF in Indonesia working on horticulture, livestock development and fisheries, with the focus on improving nutrition through livelihood.
He said: "During my time there one of my national counterparts had an idea that by changing the crop patterns we could end the re-occurring famines on one of the local islands. I am proud that I was part of this successful initiative and many others like this.
"The knowledge and experience I gained at Reading was essential to me in this role, and has continued to benefit me throughout my career."
Facing challenges head-on
Alan's expertise has evolved over his career, and his skillset has become that of a problem-solver in the face of adversity.
He said: "I have used my problem-solving skills in a number of ways over the years to help during crises such as the horrific 1984 famine in Ethiopia, the devastating cyclone that hit Eastern India in 1999, and, later, the fight against malaria, and in poverty-stricken countries. My role is to break down a problem into component issues and then advise on an approach that can be taken."
Alan is now applying his accumulated knowledge gained from advising on some of the world's worst crises to our current global health threat.
He said: "I am now Senior Adviser to the WHO Ambassador for Global Strategy, who advises the Director-General of the WHO. Right from the start of the COVID-19 outbreak we have been providing advice – for example, we suggested early on that the Director-General might give frequent briefings himself along with senior aides on the virus, and that has been well done and well received by the public.
"We are also looking at issues such as the logistical problems in the supply chain which are preventing life-saving medicines and Personal Protective Equipment [PPE] from being moved around the world efficiently and cost-effectively.
"One other development was to link the WHO with Silicon Valley groups eager to support the dissemination of the WHO's up-to-date information on the virus and how to address it."
Lessons for the future
Alan believes there will be future pandemics and says it is crucial to evaluate mistakes made during COVID-19 to help deal with similar scenarios in the future.
"We do not know what future pandemics there will be, where they will come from, or how they will be transmitted. But they will come and we need to learn from the global COVID-19 response as well as previous pandemics to deal with them more efficiently and effectively.
"Some countries have handled the COVID-19 pandemic commendably such as Denmark, Germany, Ghana, Kenya, New Zealand, South Africa and South Korea. Also quite a few other African countries, such as Senegal and Ethiopia, successfully introduced testing, tracing and isolation early, and have controlled their borders, while the WHO has supported countries to increase their testing capacity.
"On the other hand, many other governments around the world failed to react in line with the WHO's mantra to 'test, test, test and trace' and did not start building up lab capacity and procurement or manufacturing of tests, instead concentrating on self-isolation and, eventually, lockdowns, which do not eliminate the virus on their own, just slow down its spread. There needs to be a thorough enquiry after COVID-19 is under control to learn lessons from this moving forwards in order to ensure we are better prepared in the future."
Alan's career has been fuelled by his desire to understand how to make the world a better place, and to do what he can to solve long-standing global problems.
He said: "I thoroughly enjoy my work as part of the WHO Ambassador's advisory team and I am so pleased to be doing my bit during this pandemic. I have been impressed by the WHO – they have remained focused on the task at hand, refusing to be drawn into political debates about the spread of the virus.
"I hope that the work my team has been involved with will make a difference in the fight against COVID-19."
Find out more about how our Reading graduates are involved in the fight against COVID-19.