With her customers relying on their food deliveries, Tina Dwyfor-Jones – Reading graduate and Director of Wiltshire Farm Foods, Preston – tells CONNECTED how they kept the elderly fed throughout lockdown.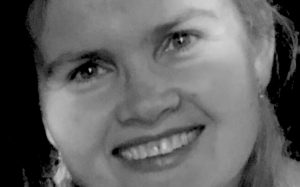 Many of Wiltshire Farm Foods' core customers are over 85 – some of them rely on carers, some suffer from illnesses, and some began shielding or isolating before the UK officially went into lockdown. All of these factors meant that Tina's customers relied on the regular delivery of frozen, highly nutritious meals to survive.
Tina, a Reading psychology graduate, tells CONNECTED that operating throughout lockdown was no easy task for Wiltshire Farm Foods. Despite struggling to source Personal Protective Equipment (PPE), stock issues and increased demand, Tina is proud that they didn't let a single client down.
Operating during lockdown
The COVID-19 pandemic has had a huge impact on the operations of Wiltshire Farm Foods, which needed to operate successfully during lockdown to keep their customers fed.
Tina said:
"As going to the shops became more difficult for our elderly customers, or their carers were unable to help out as much, our core clientele sometimes relied entirely on us being able to provide our ready-meals to feed them during lockdown. This was a huge responsibility, but was also a privilege to be helping those who needed it.
"Lockdown also led to an increase in customers for us – which while great for business in principle, put us under a lot of strain trying to fulfil all those orders. But we never said no – while prioritising our existing, loyal customers, and those who were most at risk of COVID-19, we never turned anyone away.
"It was so important that we could help anyone who needed food delivered to their door during lockdown."
Tina explains the changes they made in order to keep their customers fed during lockdown, while also protecting both their staff and clientele.
Tina said: "We hired extra drivers and freezer staff, putting on extra rounds every day to cover the increased demand. We rose from an average of 30 drops per van round a day, up to 70 drops on some rounds, including offering Saturday deliveries for a few weeks to make sure no-one went unfed. Our drivers began wearing face masks and gloves, sanitised between drops, and reduced contact with customers by leaving boxes on the doorsteps instead of taking them into the house as usual."
Overcoming challenges
Classed as key workers, Wiltshire Farm Foods were able to keep running throughout lockdown but, as Tina tells CONNECTED, that came with many challenges.
Tina explained: "While we did what we could to keep our deliveries running as smoothly as possible, we faced challenges that were out of our hands. For example, we had issues trying to maintain our stock sufficiently as our suppliers weren't delivering full orders to us, due to issues elsewhere in the supply chain. This meant we couldn't always deliver the exact order to a customer, and often we had to make substitutions without any time to warn them in advance. Luckily, that issue has settled down now.
"We also struggled with securing PPE – although classed as key workers because we weren't NHS, we understandably weren't a priority when trying to get hold of materials such as Perspex. However, it was essential that we could obtain PPE to keep ourselves running, thereby keeping our customers fed.
"We did eventually manage to secure it and we have rearranged the office so that there are two metres and Perspex between colleagues, plus a new route for drivers to come into their office after delivering rounds.
"In addition, our safety protocols presented some challenges with our customers. For example, some customers suffer from dementia or Alzheimer's and struggled to remember social distancing requirements, or some still needed the driver to bring the food into the house rather than doing a doorstep drop. We were able to be flexible in our approach, whilst still protecting our driver and the customer.
"Another challenge was asking our customers to pay by card, as many prefer to pay via cheque or cash. This also led to internal cash flow issues as we are used to having cash in the office to pay bonuses with, whereas card payments take time to clear.
"We also had to accommodate our staff who understandably couldn't work for health reasons, or who faced childcare issues. We all worked very late and long hours during lockdown, and I became much more involved in the business in terms of hands-on work in the office than I had been for a while, when previously I worked flexibly from home.
"It was certainly a juggling act – demand has reduced now back towards a more manageable level as some people or their carers have been able to return to shops."
Proud to have delivered
Tina is extremely proud of her team and their commitment to their customers, particularly in such a tough set of circumstances.
Tina said: "It is a great feeling to be doing our bit to help out during lockdown and throughout the duration of the pandemic. It was difficult, but very much a privilege.
"I am so proud that not only did we manage to keep functioning during lockdown, we were able to continue delivering to our core customers, and also to support extra customers.
"We always managed to deliver, even if it arrived later than expected – we were determined not to let anyone down and we succeeded. I'm so proud of our whole team."
Hear from another of our inspiring alumni who provides an insight into the global impact of COVID-19 on food insecure people.