CONNECTED speaks to Anne-Marie Henderson, Director of Student Success and Engagement, and Dr Mike Proven, Chair of Hall Wardens at the University of Reading, to find out how our students have been supported throughout lockdown.
When lockdown hit many students returned home, but not all were able to. CONNECTED finds out what life has been like on campus during the summer term, what support has been available to students and what the start of a new term and a new academic year will bring.
Living on campus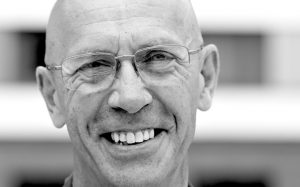 Halls have remained open during lockdown to support students who needed to remain on campus. Most of the students who stayed on campus were those on taught master's programmes, international students who could not travel home, students whose family members were either key workers or vulnerable, and those who were estranged from their families or part of the care system before university and therefore had no home to return to. 
Dr Proven said: "When lockdown hit it was hard for the University to know who was still on campus as there was no formal way to confirm if someone was using their accommodation. It wasn't safe for hall wardens to patrol the buildings knocking on doors to check in on people, so the University had to establish who was still in halls by a number of different remote means.
"About 1,000 students stayed on campus for various reasons, and those who stayed coped really well in a rapidly changing situation.
"When the University announced that accommodation fees would be refunded and students weren't going to be charged for the last term, more students decided to leave."
Supporting our students
Although the initial announcement about lockdown was challenging for many students, the University acted quickly and put initiatives in place to support all students in difficult and unsettling circumstances.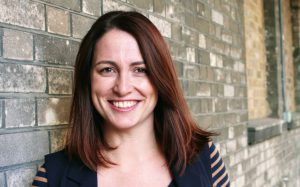 Anne-Marie said: "At the start of lockdown, we created a COVID-19 micro-site to enable students to access the constantly changing stream of information in their own time, without feeling bombarded. We also provided updates via the Me@Reading portal, email communications and through academic tutors and Schools."
Anne-Marie explains how Reading's Student Success and Engagement team, Reading University Students' Union (RUSU) and Campus Commerce also recognised the need to provide an extra level of support and reassurance for students during these uncertain times, leading to the creation of the 'Support Our Students' initiative.
Staff and students were asked to volunteer for the scheme, either by providing a listening ear, answering queries online, or providing practical help such as picking up essential items for those students who were self-isolating. 
Anne-Marie said: "The scheme was set-up to help students who may have felt isolated and adrift from each other and the University community.
"The engagement was incredible – we had over 300 staff and students volunteer in just two weeks and we supported over 60 students.
"We found that this scheme was mutually beneficial to those involved – students particularly valued the scheme during the exam period and appreciated the practical support, while volunteers said the scheme helped them feel they were doing something to help during the pandemic.
"We are now planning to re-launch the scheme in the autumn term should another lockdown occur. We hope that by knowing someone is there to help them we can provide reassurance and stop students falling through the gaps created by COVID-19."
In addition to keeping students informed and offering reassurance and practical help, the University of Reading also revamped its 'Study Smart' course to provide a greater focus on online learning to help students with their transition to remote studying.
Anne-Marie said: "The 'Study Smart' course is available for both new and returning students, and we hope it will help students transition to online learning, while still encouraging them to become independent learners."
Anne-Marie firmly believes that all support initiatives must be underlined by the need to achieve both equality and equity.
She explains: "Support means a multitude of different things to different people – some people need support finding a lecture theatre, whereas others need support to help them function.
"At Reading we strive to give students the support they need to become independent learners and build the resilience to access the benefits of university life. Not everyone comes to university at the same starting point, and we are trying to level the playing field through targeted support to help everyone succeed."
Returning to campus
Anne-Marie gives CONNECTED an insight into what Welcome Week – traditionally held the week before term starts to welcome new students – will look like this year.
Anne-Marie said: "Much of my team's focus, along with RUSU, has been on Welcome Week which runs from 21-25 September. We have recommended all essential activities, such as academic tutor meetings, are interactive online sessions to ensure they can go ahead.
"But there will also be face-to-face social activities delivered by Schools and RUSU, which will be risk-assessed, socially-distanced and with an emphasis on non-alcohol events.
"Due to COVID-19 we are extending Welcome Week into the whole of the first term, enabling late starters who cannot get to the University in September to participate. I actually think this is a benefit and will enable all students to transition to university life and get to know their fellow students and staff without feeling overwhelmed by all the activities in one week.
"So much work and thought has been put into making a return to campus feasible and I'm proud that everyone has taken on the challenge to adapt to working virtually with such grace and commitment.
"As we return to campus we need to be patient, empathetic, and to understand that we won't get it spot-on the first time. It's important to keep reflecting on what is working well and what isn't, and to keep talking to each other."
Discover how the University has also supported students financially throughout the COVID-19 pandemic.