Matt Daley, Head of Student Financial Support at the University of Reading, tells CONNECTED about the financial impact of COVID-19 on students and how the University and donors are helping them through these difficult times.
The COVID-19 pandemic has created a financial crisis, with the Student Financial Support team at the University of Reading awarding levels of monetary support to students not seen since the 2008 financial crash.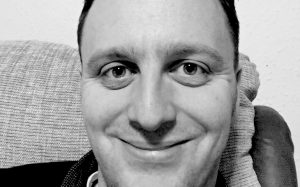 Matt and his team play a crucial role in awarding support to those students who have suddenly found themselves in an emergency situation through no fault of their own. Matt shares with CONNECTED why students were so badly impacted by lockdown and how the University has been supporting them.
Matt said: "At the beginning of lockdown, my team was flooded with student queries and concerns about their finances, stemming from zero hours contracts or part-time work ceasing, and disruption to family income. Students came to us with worries over the furlough scheme, paying their rent and whether graduate jobs would still be available to finalists.
"The drastic impact COVID-19 has had on students can be seen in our hardship applications: between March – July 2020 we awarded just under £155,000 to students in need, which is more than we would normally award in a whole year."
Urgent changes
As Matt's team adjusted to working from home, their immediate priorities were ensuring students could easily contact them and streamlining the application process to get money to those who needed it more quickly.
Matt said: "We introduced many changes to help us get money to those in need as soon as possible. We increased the maximum award limits, made the application process quicker to complete, and extended the application deadlines so more students could apply and receive help. We also improved the speed of our payment processes, so money could be sent to students quickly once approved.
"For the first time we introduced a summer fund so we could help students in crisis outside of term-time, as well as helping international students with the costs of their flights home.
"In addition, we offered support to finalists who had previously received hardship funds to help bridge the gap between maintenance funds running out and delays in accessing government schemes, such as universal credit."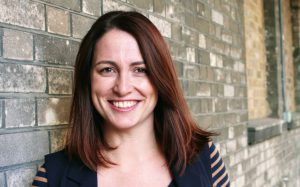 Anne-Marie Henderson, Director of Student Success and Engagement, also spoke to CONNECTED to highlight the extra help given to estranged students and care leavers during lockdown.
Anne-Marie said: "For some students moving home during their studies might have been a good thing, but not every student has a home to return to.
"Many students do not have parental support, whether through estrangement from their families, or due to experience of the care system before university.
"At Reading we financially support these students, but in recognition that they did not have family to return to during lockdown, and that most part-time work or summer jobs were non-existent, we were able to grant them an additional emergency award of £1,000 this year."
This extra funding came partly from the University providing a reserve hardship fund of £49,000, and partly from the cancellation of many Study Abroad programmes as a result of travel restrictions. One of the great advantages of donations is that they can be used to support the area of greatest need at any given time. Funds were also given a significant boost thanks to the generous support of Santander Universities.
Stretching funds
Matt has put plans in place for the next academic year to help those who find themselves in emergency financial crisis as a result of COVID-19, but admits that funds will likely be stretched.
Matt explained: "As we start the 2020/21 academic year the increased maximum award limits are going to remain in place in recognition of the ongoing impact of COVID-19 on students' financial situations.
"Based on modelling I've done and the trends over lockdown, I have budgeted for making 200 awards this year totalling £200,000 – this is nearly double what we normally spend in one year.
"We've done our best to predict and stretch our funds to help as many students as possible. But if something unexpected happens – such as a local lockdown, or hospitality businesses closing – which is extremely likely, then our funds might not go far enough."
Jay Russell, Campus Jobs Manager, provides an insight into the current struggle for part-time work:
"We advertised a role in our University cafes and bars for just under a month over the summer, which was viewed 1,099 times and received 170 applications. Those numbers wouldn't be unusual during term-time, but were exceptional during the summer holidays."
Matt concludes: "The maximum maintenance loan is £9,203 and accommodation uses up £7,000 of that. With less part-time work available, and the bank of Mum and Dad more strained, it is going to be really tight for many students.
"The student financial crisis is far from over."
Financial education
Matt and the University are passionate about not just helping students through monetary awards, but also by teaching them the tools to manage their own finances through the online learning platform, Blackbullion.
Matt explained: "In our first year with Blackbullion, from 1 August 2019 – 31 July 2020, our students completed over 10,000 lessons, with 1,735 student sign-ups, demonstrating our students' engagement with financial education.
"Blackbullion also provides different collateral that gives us a scalable and engaging suite of resources to embed financial education. During lockdown they developed content for students, for example, raising awareness of COVID-19 scams and their popular 'Recession-proof your finances' webinars, that my small team couldn't have done ourselves.
"Our first year with Blackbullion was funded by our fantastic donors. We're now signed up for another two years, one of which is being funded again by University donors. I'm so pleased we're able to keep working with them as financial management is an important life skill that students need to develop."
Matt is motivated by providing students with the tools to maximise their university experience, and he believes that money management is one of the most important tools they need in order to complete their studies:
"At Reading we proactively care about how our students manage their finances, not just in a crisis, and teaching financial education has the capacity to make a transformational difference to so many of our students."
Find out how the University and donors are supporting students through the new Digital Support Fund.