One year on from the launch of the Sustainable Agriculture Bursary, the University is delighted to announce a further three bursary recipients have taken their places on courses at Reading.
The Sustainable Agriculture Bursary was created in 2019 to support undergraduate students interested in sustainable farming studies. The bursary is provided by Jordans Cereals in partnership with The Prince's Countryside Fund, and it reflects their long-term commitment to help build a sustainable future.
Each of the partners contributing to the bursary recognise the important role farming plays in the long-term health of our planet, and how integral sustainable food is to our everyday lives.
Mia Hartwell, Jordans Sustainability Manager, said: "At Jordans Cereals, we're committed to protecting nature and the wider environment around us.
"We're proud of the bursary scheme; it is designed to actively support the next generation of farmers, helping farming become even more sustainable in the future."
Available to three UK students with an offer to study agricultural courses at Reading, the second year of the bursary was highly competitive with three times as many applications compared to 2019/20.
CONNECTED meets the recipients to find out more about how this bursary will help them explore their passion for sustainable agriculture.
Astrid Stubbings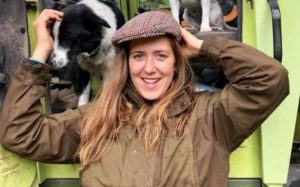 Astrid grew up on a small family farm in Buckinghamshire, and hopes to use the bursary to explore sustainable farming practices in the UK and Europe.
She said: "I'm so ecstatic about being one of the winners of The Prince's Countryside Fund and Jordans Sustainable Agriculture Bursary.
"I feel as though it will really help me to excel in my studies, as well as applying the knowledge I learn from it to my own farming techniques."
When she is not busy searching for the answers to sustainable food sources, Astrid enjoys rowing for the University team.
Daniel Weaver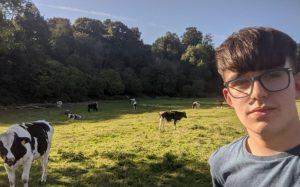 Daniel, from Staffordshire, has a distinct passion for exploring sustainability in farming. Dedicated to educating himself further on sustainable cattle rearing practices, Daniel spoke to the panel about what he believes is one of the most pressing issues facing the planet today.
He said:
"I feel very fortunate to be a beneficiary of this great bursary, and I look forward to the opportunities and experiences to further my knowledge on sustainable agriculture.
"When I'm not studying, I like to spend time on my home farm, developing my herd of nine pedigree Holsteins and Brown Swiss, which I exhibit at shows across the country."
Daniel's long-standing passion for farming has allowed him to travel as far afield as Belgium and Switzerland, to showcase cattle in agricultural shows.
Grace Parrish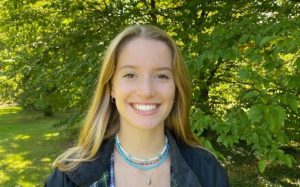 Grace grew up on a family held arable farm and is excited to take traditional farming practices forward into a more sustainable future.
She said: "I am so excited to be given the opportunity to be working with experts in the field and continue my own personal development for my studies and future career. Coming from a family arable farm, the support and guidance I will receive from mentoring and extra opportunities that this bursary provides will prove invaluable.
"I will be able to directly implement the knowledge to make a real change towards a more sustainable future for farming."
Unique opportunities
The winners are looking forward to the opportunities that the bursary will give them over the next three years, which will help ensure some of the brightest minds make connections that will change the landscape of food farming.
The successful applicants receive a £3,000 award in their first year, and a further £1,000 award provided by the University in both their second and third years of study, to support their academic studies and help to further their interest in, and knowledge of, sustainable agricultural practice.
The recipients of the bursary also have exclusive access to mentoring from experts at Jordans Cereals and The Prince's Countryside Fund, as well as benefitting from event invitations and access to both organisations' networks. This presents a unique opportunity to broaden learning potential and to support a more interesting, dynamic CV for future employment in farming and agriculture.
Mia said: "At Jordans Cereals, we believe that producing our food needn't come at the expense of our world.
"More and more, we are all realising the importance of protecting nature, so we're proud to support these three talented students as they begin their journey to become pioneers in sustainable agriculture."
Keith Halstead, Executive Director at The Prince's Countryside Fund, said: "The fund is delighted to support these impressive future farmers as part of our partnership with Jordans Cereals.
"We look forward to working with them throughout their university education as they endeavour to create a more sustainable future for agriculture."
Find out more about the Sustainable Agriculture Bursary.