Do you want to access free online research but are no longer a Reading student? The University of Reading Library has got you covered with their new guide to Open Access resources, available for alumni to use.
Whether you're graduating this summer, or have already graduated, the University of Reading Library is here to keep supporting you in achieving your goals.
What's in the guide?
In this guide, our academic liaison librarians share their knowledge of how to find academic articles, books, and other resources useful for research. All of the resources highlighted are available to read online or download.
They also explain how you can search online library catalogues, suggest different UK libraries you could visit or join, and describe how your public library can provide access to research resources.
The guide's welcome page shows you how to use the tabs to explore by type of resources, and one tab contains further information specifically for alumni. There is also a link to the Library subject guides, many of which have free resources.
The guide also includes:
Free online access to theses, primary sources, images, film, maps and data
Referencing guides and tools
Support for alumni.
Enabling access to knowledge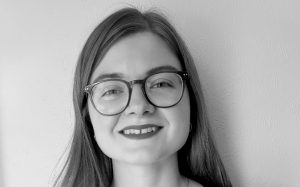 CONNECTED talks to Chloe Bolsover, a Senior Library Assistant at the University of Reading, to find out more about what inspired the team to create this guide, and how it can be useful for alumni.
Chloe explained: "The University is committed to the principles of Open Access – a worldwide movement – which aims to increase the number of academic books and articles which are free to access and download without the need to pay a subscription.
"Sharing resources and knowledge is part of the University's strategy to engage with our wider community, in order to have a positive impact. The Library team were inspired to create the guide to bring together accessible resources from the Library, as well as external, wider sources."
Open Access is important all of the time, but never more so than during the COVID-19 pandemic when physical access to libraries can be restricted. Currently, access to the University Library is limited to members only, with the registration of external users suspended until further notice.
Chloe said: "Under normal circumstances – outside of our COVID-19 safe operation – alumni are welcome to use the Library for reference and private study [except during the examinations period], without prior arrangement. However, not everyone is local to the University, or indeed to any academic library.
"It's important that everyone is able to access a wide range of free electronic resources, and whilst Open Access resources are freely available to you, you may not know where to look or what is available.
"We believe that enabling access to knowledge for everyone benefits society – it provides an opportunity for continuing lifelong learning and developing new knowledge.
"You may wish to carry out research privately – particularly if you are considering applying for a higher degree – however, time and finances can limit the extent of these activities. By increasing the availability of free resources, and helping you to find them through this guide, we hope to support you in achieving your goals."
Explore the guide or find out more about visiting the University Library.