Green Festival is the University of Reading's annual sustainability celebration where we engage with our University community to promote, educate and celebrate sustainable actions.
The Sustainability team's Green Festival ran from1-11 November 2022, featuring activities promoting environmentally friendly actions and advice that will help save money as well as emissions. Luke Cantellow, Energy Officer in the University's Sustainability Services team, tells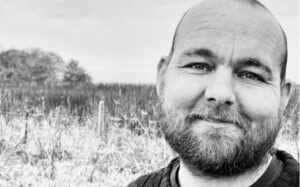 CONNECTED more about how the University is working with its community to champion environmental sustainability through practical action.
Luke explained: "The Green Festival is our opportunity to celebrate everything Green at the University. We share with our community all the sustainable actions that have been happening over the previous 12 months, as well as promoting and educating on what is to come."
Celebrating Green 2022
This year's programme included a low-carbon recipe competition, free bike checks and cycle tours, and a chance to get hands-on with air quality monitoring equipment.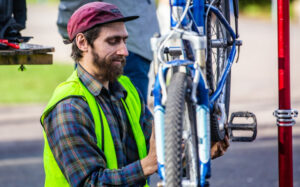 Luke said: "We had a fantastic Green Festival this year, engaging with hundreds of students and staff over the week on sustainability topics. Around 500 people attended the Festival, which included SusTrans, Reading Cycle Campaign, Thames Valley Police, Reading Bike Kitchen, and Campus Security, with over 100 people attending the Day of Cycling exhibits for the Sustainable Travel and Air Quality Day.
"The main aim of the Festival is to open up the conversation and dialogue.
"My highlight of the week was the Sustainable Travel and Air Quality Day with Reading Buses and air pollution experts which definitely got people talking. Reading Buses hosted a 'Play Your Emissions Right' game where staff and students guessed the different carbon emissions of different forms of transport, for example cycling, diesel bus and car.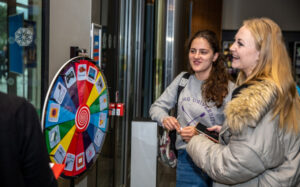 "Another highlight was a 'Spin the Wheel' game as part of Energy Day, where visitors guessed how much energy an appliance uses, spun the wheel and saw where it landed. Many were surprised at the results and there was really good engagement."
The Green Festival is designed with students and staff in mind, but Luke shares how alumni can also get involved with the University's Sustainability Team. He suggested: "Keep an eye on our new blog posts to see what's going on with the Sustainability Team, and also take a look at the courses the University offers on Future Learn.
"If you're local, come to the University campuses, have a look around and challenge us on what we are doing. If you're not local, then tell us what you're doing in your local community – how are you challenging the status quo to make your voice heard?"
Check out the Sustainability Team's blogs, or see what courses are available on Future Learn.
Carbon emissions halved
When asked what is next on the sustainability team's agenda, Luke laughs, "What is not on our agenda might be easier to start with!"
The University has already taken great strides in reducing their carbon emissions, with the latest data showing that the University has halved its carbon emissions over the last 13 years, equating to more than 167,700 tonnes of carbon dioxide, as outlined in the recently published Environmental Sustainability Report 2021/22.
Other key successes highlighted in the report included:
reducing water usage by 43% since 2011/2012 – exceeding our original target of 35%;
reaching the University's target of having 87% of all commutes to campus by staff and students to be via sustainable means;
achieving the goal of recycling or reusing 60% of all waste generated on site.
Dan Fernbank, Energy and Sustainability Director at the University of Reading, said: "Addressing climate change and ensuring environmental sustainability is at the heart of the University's mission and hitting these targets is a sign of our success on this path. This means our vision to become one of the greenest universities in the world is becoming a reality."
Luke shares his excitement at what is coming up next: "We're rolling out our new behaviour change programme in the new year to all Schools and Departments at the University.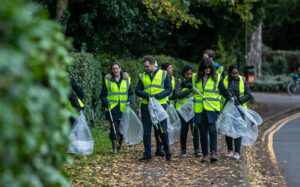 "It will be a collaborative programme to set up and build a Sustainability Champion Network to better understand the challenges faced by Schools and Departments in becoming Net Zero and helping them along that journey.
"We want to empower our University community to think about what sustainability is for them – instead of us dictating to them what we think it should be, we are offering the tools to help people and guide them to create dialogue and better practices.
"We also have some quite big decarbonisation projects to come over the next few years as part of continuing the Net Zero Carbon by 2030 goal."
Discover more about the University's latest efforts to reduce our carbon emissions, or find out more about the Green Festival.