Thousands of visitors attended the University of Reading's first ever Community Festival, held on the Whiteknights campus on Saturday 13 May 2023.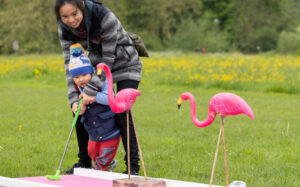 The day was a wonderful coming-together of the local community, the University of Reading, and our alumni and supporters. It was lovely to see some of our alumni community there enjoying the day, but as many of you live further afield, here is a round-up and pictures of what the day was like.
Community Festival 2023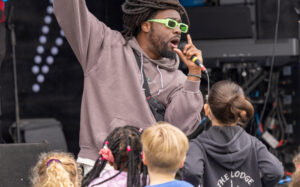 The main stage, located in the meadow behind the Reading Students' Union, featured music throughout the day and included performances from local artists, ranging from classical Indian dance, Afrobeats, and Big Band to K-pop and Riverbilly style music.
Visitors had the opportunity to take part in workshops which included painting, yoga and music, and there were sensory activities for children and multilingual storytime.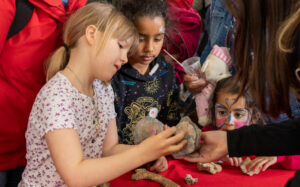 Research talks from leading academics, hands-on activities for children, science demonstrations and exhibits gave visitors of all ages the opportunity to learn more about the innovative research taking place at the University. Visitors were able to hear from researchers about their work to find answers to Alzheimer's and heart disease; uncovering the secret lives of elephants, the history of pirates and witches, and more.
Molli Cleaver, Community Engagement Manager at the University of Reading, said: "This was our first time hosting the Community Festival and I am so happy that it was a huge success.
"It was wonderful to see children, families and so many people across the community coming together, having fun and engaging with the fantastic talks, performances, exhibits and activities on offer. There was a real buzz about the day.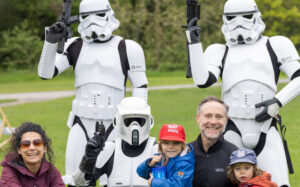 "We have an incredibly diverse community here in Reading, both on and off campus. I'm glad we were able to represent and celebrate that diversity with the range of activities available. Our thanks to all the partners we worked with across the town who helped us bring this event together. We aim to continue this spirit of partnership in everything we do in the future."
The Festival was hosted by the University and Reading Students' Union, in collaboration with partners from across the town. The University would like to thank the Shanly Foundation, the Friends of the University of Reading, and the UoR Arts Committee for their generous support of the event.
Read more about how the University is supporting its local community.