The cost of living crisis is hitting students especially hard. More than one in four students at Reading are from low-income households and those students are vulnerable.
This year, requests for help are higher than ever and students are really struggling to pay for essentials like rent and food. Students in this situation face the real possibility of having to drop out of university.
The Student Support Fund provides emergency grants to students in crisis, when they have run out of other options. Generous donors help provide the necessities when students have no-one else to turn to.
Our Alumni and Supporters have been supporting the Student Hardship Fund for over a decade and in that time over 2,400 students have been supported by the fund. This consistent support has made an incredible difference to students over the years – enabling them to feed themselves, pay their rent and concentrate on their studies. But this year, the cost of living crisis has led to a huge increase in demand for support.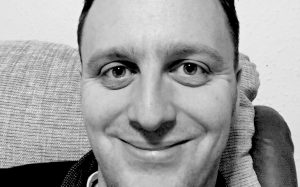 Matt Daley, Head of Student Financial Support, shared with CONNECTED just how much demand for these support services have increased recently. 
Matt said: "Since August 2022 we have received over 600 applications to the Student Support Fund from students in financial difficulty. In addition, we have supported more than 150 students using our Essentials Cupboard [our mini foodbank] and nearly 170 students needing a £50 digital supermarket voucher for support."
Real life impact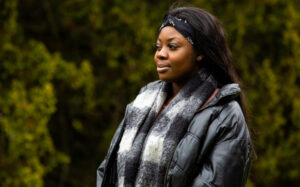 Second-year student Phebe is studying to become a Physician Associate to practise medicine. She had carefully budgeted for her living costs, with the support of her mother, but a health crisis turned her world upside down.
She shared: "I never expected to need student support funding. I had budgeted well and I knew what I could afford; my mum had a good job and was supporting me.
"But that all changed really suddenly. My mum went into hospital with a headache and then she didn't come home that day. Before we really knew what was happening, she was in a medically induced coma. It was really scary."
Like most of our students, Phebe's student loan doesn't cover her living costs. Without additional support, Phebe couldn't afford to pay her rent or bills.
She said: "When my mum was in hospital I felt really alone. When I found out I was eligible for a student support grant, I was so relieved. The financial and emotional support I received helped me so much. It was amazing to know that people cared so much about students like me that they were willing to help.
"It was a really difficult time. Having that financial relief made a huge difference. I could focus on my family and on my studies.
"It's so much more than just money – it's knowing that other people really support you and care about helping you to succeed."
Find out more about helping students like Phebe through the Student Support Fund.