CONNECTED is pleased to share the success of three of our recent graduates, who have begun their legal careers at local Reading solicitors, Blandy & Blandy.
Joining Blandy & Blandy as trainee solicitors are Georgie Bright, Anisha Ali and Deena Radi, who all studied undergraduate law degrees at the University of Reading, followed by master's level study at the University of Law's Reading campus. Georgie, Anisha and Deena will undertake four rotations in different practice areas across the firm, each lasting six months.
The University of Reading's School of Law works with a network of professional contacts – both locally and nationally – who offer advice, guidance and work experience opportunities. The School is proud of its longstanding relationship with Blandy & Blandy, which is one of the leading and longest established law firms in the Thames Valley.
James Devenney, Head of the Reading School of Law, said: "The School of Law is dedicated to developing long-lasting and sustainable partnerships, both around the world and in our local community. Our partnerships help to enhance the scope of educational and career paths available to our students, supporting them and widening their opportunities when taking their next steps after graduation.
"We are very proud of our relationships with local Reading firms, including Blandy & Blandy who have recruited a number of our graduates over the years."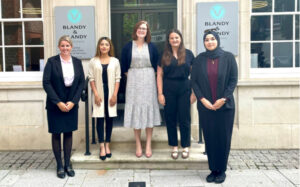 Elizabeth Short, Training Partner at Blandy & Blandy, said: "Blandy & Blandy is proud to have been a part of Reading life for nearly 300 years and to continue to play an important role in the region's professional and wider community. We are very pleased to have recently welcomed Anisha, Deena and Georgie to the firm as trainee solicitors. They join a long line of partners and colleagues to have studied at the University of Reading, including our chairman Nick Burrows."
Read on to find out more about these three graduates, their journey to become Trainee Solicitors, and what they loved about their time at the University of Reading.
Georgie Bright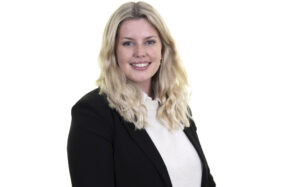 Georgie tells CONNECTED how, although she initially stumbled upon law as a subject and a career she now couldn't be happier with her chosen field.
Georgie said: "I didn't study law at A-level as my school didn't offer it, but I knew I was keen for more of an essay-based subject than a science. I had always been obsessed with right versus wrong so when it came to university I decided law was the obvious next choice for me.
"I chose Reading because I loved the idea of a big campus university where everything was accessible and everyone was together. I remember visiting Foxhill House on the Open Day and wanting to start my law degree right there and then."
Georgie's choice of Reading proved to be a good one, as she believes the Law School gave her the best start to her legal journey.
She said: "When I began at Blandy I initially found the transition very daunting, having never worked in an office environment before, let alone a law firm. But I quickly learned that I had been given all the skills necessary to flourish in this environment by Reading. My degree taught me to be independent and hardworking, whilst still feeling able to ask for help when I needed it, as well as soft skills which are essential when meeting with clients. These are skills I utilise daily in my job.
"Blandy was my first-choice law firm from the offset and everyone there was so friendly and supportive towards me from the moment I started. It is the type of law firm that makes you feel like you are part of a family that celebrates each one of your successes."
Anisha Ali
Anisha didn't set out to study law, but was swayed when she sat in on a friend's law lecture at the University of Reading. She immediately changed her career path and has never looked back. Anisha said:
"I actually chose Reading before I even chose law. I applied to the University to study Business Management, but after sitting in one of my friend's law lectures, I switched to Law LLB in the second week of my first year. I was so impressed by the teaching at the Law School and was fascinated by the content, that I made the decision to completely change my career path – and I never looked back.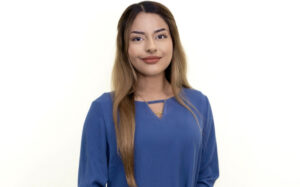 "Studying at Reading gave me the foundations and skills which I now use on a daily basis at Blandy. Applying for training contracts was an incredibly competitive and challenging process, but the University helped get me started, as I first met Blandy at the University of Reading Careers Fair. Little did I know that a couple of years later I would be working at the firm and attending the Careers Fair again – but this time as an employee representative of Blandy & Blandy Solicitors!
"I have lived in Reading my whole life, so I was already aware of the strong reputation the firm has in the community and I am delighted to have begun my training contract at a leading law firm with nearly 290 years of history. Not only do I feel like I am the right fit for Blandy, but I can already tell that the firm is also the right fit for me."
Deena Radi
In 2015 Deena first met someone from Blandy on a school visit, setting her on a path which took her to study law at the University of Reading. Now, eight years later, she is a Trainee Solicitor at the firm.
Deena said: "I was always fascinated by the legal system and how it worked. Law felt like the perfect choice for me. My main reason for choosing to study at Reading was its outstanding reputation and high teaching standards across the whole University, but specifically at the School of Law. Being born and raised in Reading, staying local also appealed to me.
"Once at Reading, I received an immense amount of support from many of the tutors, but especially Amanda Millmore, who always went above and beyond in helping me with my studies and balancing my life outside of my University work."
Deena says that the University gave her the legal and professional foundations she needed to build her career upon.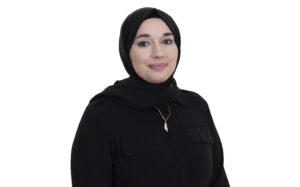 She said: "The connections between the University and local law firms meant I was able to meet Blandy through a range of events, like career fairs, whilst I was a student. These connections gave me an advantage, helping me to get to know the firm and its people before applying here. I also developed and strengthened a variety of skills at Reading that I now use every day as a Trainee Solicitor, like time management, analysis and meeting strict deadlines.
"I was also grateful to know that the University's careers service was there to support me after graduating.
"One of the many reasons I chose Blandy is that it offers a variety of practice areas which will allow me to develop as a trainee and meet my full potential. I am in my first seat – planning and environmental law – and have already picked up on the supportive atmosphere of my department and firm as a whole. I feel I made a great decision in choosing this firm and am confident that this is the most suitable place for me to train."
You can find out further information on training contracts at Blandy & Blandy, or share your own career story with us at alumni@reading.ac.uk.