It's always fun to indulge in a bit of nostalgia about the studies and scrapes we all experienced during our time at University.
Here in the Alumni and Supporter Engagement team, we are lucky enough to often get to share some of these walks down memory lane with you.
But there is no-one better to reminisce with than old friends and those who shared your experiences – so isn't it about time you arranged a uni reunion? Re-connecting with fellow Reading alumni can be more beneficial and rewarding than you might think!
Network, reminisce and spread the word
We love hearing about how former students are getting on, even long after graduation, and to support this we organise several official alumni events throughout the year, all over the world.
Over the last few months, we've brought together alumni in Lagos, Abuja, Athens, Nicosia, San Marino, Shanghai, New York, Chicago and Hong Kong with additional gatherings coming up in Reading and London.
"The Alumni Reception in Athens was a fantastic opportunity to meet old friends and make new connections." (Greece Alumni Association member)
These sessions are not just for friends, but an opportunity to meet other graduates, share stories and network in a professional capacity to help fellow graduates succeed in their businesses, or even give advice to prospective students currently making their own study or career choices.
Upcoming Alumni Events
Why not make this the year you get the old gang back together and maybe make some new friends, or professional contacts along the way? We have two great – but very different events lined up in the autumn term which are likely to sell-out fast.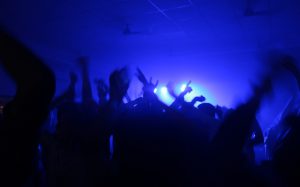 Saturday Re-Union, 14 September 2019
RUSU are hosting an exclusive chance for Reading alumni to relive our famous students' union club night. Tickets are available now.
House of Lords, 8 November 2019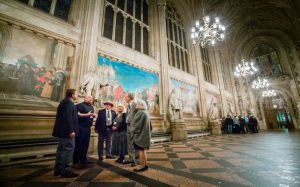 The annual House of Lords drinks reception takes place in the Cholmondeley Room and Terrace with spectacular views over the River Thames. The evening includes a tour of the Houses of Parliament.