We all know that climate change is damaging our planet, but what about us?  
Air pollution created by the burning of fossil fuels harms our vital organs, while extreme heatwaves, like the one we saw in 2017, pose serious health risks to vulnerable and elderly people. 
Professor Elizabeth Robinson, an Environmental Economist from the School of Agriculture, Policy, and Development at the University of Reading, is involved in the Lancet Countdown, an international research collaboration dedicated to tracking the world's response to climate change and the health impacts that directly correlate.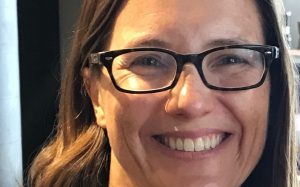 Professor Robinson explains that 20 years ago there was little discussion about the links between climate change and health in the public domain, but that thanks to high-profile projects, like the Lancet Countdown, we increasingly understand the need to keep climate change in check – not just for the planet's sake, but for the sake of our health.
Making a change
The Countdown promotes a positive message that by mitigating climate change, we can improve public health and that by taking steps to improve our health, we can benefit the environment.  The two are inextricably linked. Professor Robinson cites walking or cycling to work instead of driving and consuming less red meat as examples of simple actions that can benefit our health and mitigate climate change.
However, she also acknowledges that real change needs to happen at a higher level – government policy should tackle health and climate change together, making it easier for societies to become healthier and greener places. This might involve cheaper public transport, greater taxes on air travel, free bus travel for under 18s, easier access to healthy foods and safer streets for pedestrians.  Initiatives of this nature would also have the added benefit of helping to reduce inequality within communities.
With the UK government's carbon net zero 2050 target, it's clear that we know what to do and we know how to do it. Leaders, both domestically and internationally, need to take brave, bold and sometimes difficult actions to ensure that we can achieve these vital targets at such high stakes.
Research at Reading
Professor Robinson praises the amount of "energy going into climate change mitigation and adaptation" at Reading. "With world renowned departments, like Meteorology and the Walker Institute, it is an exciting place to work where you are surrounded by a real depth of knowledge, excitement and energy. 
"We do so much work across the globe, supporting both low and high-income countries when it comes to the development of climate resilient societies."
Professor Robinson will be discussing the link between climate change and human health in a free public lecture entitled, 'Climate Change: Turning Up The Heat On Our Health', on Wednesday 16 October at 19.30, at our Whiteknights campus.