Reading Professor, Hannah Cloke, was awarded an OBE in the 2019 Queen's Birthday Honours List for her services to flood forecasting. 
This summer alone we've seen numerous examples of the devastation flooding can cause in diverse locations across the world, including Taiwan, Japan, Spain, Sudan, India, Scotland, North Yorkshire and of course, most recently, in the Bahamas due to Hurricane Dorian. Flooding destroys lives. Every year it kills thousands of people and affects millions more – devastating homes, businesses and livelihoods.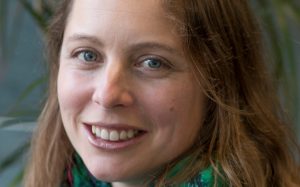 Professor Hannah Cloke, who works jointly in the University of Reading's Department of Geography and Environment and Department of Meteorology, first started working on flood prevention after the 2002 European floods. Over a week, continuous heavy rain ravaged Europe, killing dozens, dispossessing thousands, and causing billions of euros worth of damage. Since then, Professor Cloke's research has been crucial in developing a system that will help to forecast floods accurately across the world. This system has the potential to save thousands of lives.
On receiving her recent OBE, Professor Cloke said:
"I am deeply honoured and incredibly proud to be recognised by Her Majesty the Queen.
"I work as part of a fantastic team of researchers and collaborators who really are dedicated to ensuring we can use the best science to keep people safe from flooding.
"We've made great strides in predicting where floods will hit, how bad they will be and when they will happen. This information allows civil protection authorities and humanitarian agencies to make better decisions and take action to prepare before floods even happen, meaning many more lives can be saved."
Flood prevention at home and abroad
Today, Professor Cloke's work includes advising the UK government on national and international flooding incidents, such as the 2013/2014 UK winter floods. She has also been instrumental in advising the UK government and humanitarian partners on preparation for the severe floods in East Africa over the last few months. The techniques developed by Professor Cloke were used in Uganda, helping the International Red Cross and Red Crescent Movement deliver aid to 5,000 people before roads and other lines of communication were cut by floodwater.
Professor Cloke's team works with partners at the European Centre for Medium-Range Weather Forecasts and the European Commission, using the latest global earth system models to develop world leading flood modelling systems that allow early warnings to be provided ahead of severe flooding events.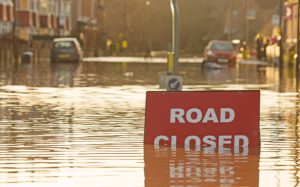 Her team produced forecasting reports for humanitarian partners and the Department for International Development to guide aid efforts in Mozambique following Cyclone Idai and Cyclone Kenneth. Professor Cloke also co-directs the Natural Environment Research Council's (NERC's) Flooding from Intense Rainfall Programme and works closely with other local, national and international partners such as the Environment Agency, the Met Office, Global Flood Forecasting and local flood groups. She was awarded the Plinius Medal by the European Geosciences Union in 2018, with her research also considering climate change impact on environmental processes, natural hazards and water resources.
Developing a passion for geography
Professor Cloke obtained a BSc (1999) and PhD (2003) in Geography from the University of Bristol. She then worked at the European Commission Joint Research Centre in Italy on the European Flood Alert System before returning to lecture at King's College London, and eventually moving to the University of Reading in 2012. Her interest in our relationship with the natural environment started long before her university studies and stems all the way back to her childhood:
"My dad was a Geography teacher and my uncle is a Professor of Human Geography. I spent my early years admiring glacial features on holidays in the Lake District whilst at the same time considering the impacts of poverty, homelessness and divisions in our society.
"Geography is all about both perspectives – the physical and the social understanding of our planet and its people. You can't understand one without the other. This is why I apply the latest science to help people prepare for floods."
With natural disasters presenting one of the biggest threats to the world economy, Professor Cloke's award-winning research is vital. She shapes environmental policy across the globe and helps leaders to make the best decisions when peoples' lives are in danger and when it matters most:
"This work has had a real impact in that we are now better prepared for floods, and as we take these techniques forward, we can reduce flood risk to people across the world."
Find out more about Professor Hannah Cloke's research.