Alumna, Emma Banks, retells her experiences of Reading's music scene which helped shaped her career today as a successful music agent and executive, working with artists from U2 to Katy Perry.
Emma's early ambitions of becoming a culinary chemist may have gone off the boil during her three years of learning in Berkshire, but the first lady of live music is adamant her tenure at the University of Reading gave her the raw ingredients necessary to concoct a stellar career.
Although groceries, rather than gigs, dominated Emma's academic timetable, it was whilst studying for a BSc in Food Science 30 years ago that the super-agent, through acts such as Arcade Fire, Florence + The Machine and Kylie Minogue, first tasted the thrill of helping to showcase musical talent.
Gaining creative experience
As an enthusiastic actor and head of her secondary school's debating society, Emma was drawn to Reading's Raising and Giving Committee during Freshers' week, and soon found herself responsible for booking and promoting bands to perform at the Students' Union.
"One of the primary fundraising methods was organising gigs, so that's what we did," explained the alumna, who has been hailed by BBC Radio 4 as one of the most powerful women in the music business. "We took The Pogues and New Order to Reading and outside of university, a guy called Neil Richards and I, set up a little promoting business and put on shows for The Stone Roses."
And while far from the glamour often associated with the "rock 'n' roll" lifestyle, the experience of using her "old, clapped out Ford Fiesta" to "pick up the shopping from Asda so that we could make sandwiches for acts' riders" and drink warm champagne from paper cups in a hotel with two of The Pogues proved persuasive.
"I really enjoyed food science and in the summer of my second year I got a work placement with M&S, which was a really big deal because they only took on one student a year," Emma told CONNECTED. "I was extremely well looked after and learnt a lot going to their factories in Edinburgh, Sheffield and Luton as a member of their sandwich and salad department and, frankly, on a pro-rata basis it paid more money than the first five years of being an agent did.
"I was probably a fool not to go down that route, but I loved promoting acts, the people that I met and being able to help artistic people; it made me realise that I might not be able to do the things they did but it was fun to be part of the process.
"It was not that I totally went off the idea of food science, it was more that something else appealed to me more at that point in time."
Breaking into the music industry
Three decades on and Emma's change of appetite has undoubtedly paid dividends. As the co-founder of the London office of Creative Artists Agency (CAA), a business she has helped steer from a team of five to a strong 150, Emma sits at music's top table and last year became the first female executive and first agent to receive the prestigious Music Industry Trusts (MITs) Award last year.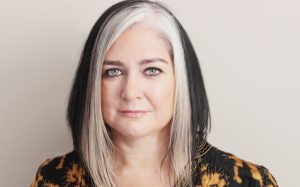 A tribute film featuring contributions from – among others – Tenacious D, Kylie, Florence Welch, Haim, Norah Jones and the Yeah Yeah Yeahs accompanied her award presentation and was testament to the extraordinary company she has kept since graduating.
Emma, who recently returned to Reading to watch her beloved Luton Town FC play at the Madejski Stadium, was quick to stress her success had been far from instantaneous.
"It was very difficult to get a job [as an agent] and it took me about a year from graduation to actually starting work," she said. "I don't remember there being any other female agents in the UK when I started so clearly Ian Flooks [chairman of Wasted Talent], who gave me my first job, was pretty brave.
"As ludicrous as that sounds in this day and age, there wasn't a precedent – the women in the office were the people who did the paperwork, issued contracts and managed the accounts and the guys were the ones who decided what the bands were going to do. Ian gave me a job as an agent, not as an assistant, and I went straight in as a booker.
"You don't know you are breaking new ground when you are doing things and if you do, you are a bit of a weirdo to be thinking about it," Emma added, dismissing the notion that she set out to be a trailblazer for women within the industry.
"I didn't ever think about whether I was doing anything because I was a female – I did things because I was me and grew up with a family that didn't believe being female would hinder whatever I wanted to do. I just got on with it."
Young and "super motivated", Emma seized the opportunity, saying "yes to anything asked of me" and quickly found herself immersed in shows far grander than those she staged at university.
Collaborating with artists
"Within a couple of years I was working on U2's Zoo TV tour, which was an incredible experience," she said. "A few years before I had queued up outside The Hexagon in Reading to buy tickets to see them at Wembley Stadium, and suddenly I was talking to Adam Clayton on the phone about who the support acts should be for their gigs, occasionally travelling with the band and going to Bono's house for the end of tour party. That was pretty incredible but hard work." And there has been no shortage of memorable moments for Emma since.
"Every win is a highlight and I know that sounds cheesy, but my career successes are only the successes of the artists I work with and represent," she said. "I am not doing anything noteworthy myself, I am helping other people so my highlights are when things go well for them and we develop careers.
"Katy Perry is one example. I booked her first ever show outside of the US; she played at The Water Rats pub in Kings Cross to 200 people and we've gone on to see her headlining festivals and playing multiple arenas. Things like that are spectacular, as is working with incredibly talented people like Jeff Buckley, who was unfortunately very much unrealised because of his very early passing.
"The job that I do is sitting in an office, making calls and sending emails, and going from there not being a tour to announcing one and selling out, but nobody looks at a tour on a piece of paper and goes that's absolutely amazing – other than another agent! So, the highlights are when it all comes to fruition.
"When you see the smiling faces of the people singing along at a gig, the happy artist who has either realised a dream or seen how much their music means to others. That is what is really special about this job."
Advice for students interested in working in the music industry
For those students keen to experience such smiles first-hand, Emma advises: "You need to realise being an agent is a lifestyle and not just a job. If you are someone who wants to start at nine and end at five, then it's not for you.
"I struggle with people who ask for a job and have absolutely nothing on their CV that indicates they have ever had any interest in being involved in live music, management or any part of the music business.
"You need to get hands-on experience and you can do that by managing a local artist, booking gigs for your mate's band or a friend who is a singer.
"Get out there and promote shows locally – it doesn't have to be big and fancy or spectacular, just show that you want to do it."
Indeed, such is the competition to break into the music industry that Emma joked she may yet rewarm her food science expertise.
"You never know," she concluded. "I've still got some of my books just in case I decide I need to go back to it, but I suspect they are somewhat out of date and that everything I learned about bread-making and canning custard is obsolete."