Led by Dr Ellen Pilsworth, the Department of Languages and Cultures at the University of Reading is proactively listening to their students and creating space to talk about race, as part of the University's commitment to tackling discrimination. 
CONNECTED speaks to Dr Pilsworth, Lecturer in German and Translation Studies in the Department of Languages and Cultures, to find out more about how she has created a space for Black, Asian and Minority Ethnic (BAME) students to talk about their experiences and increase understanding of racial issues.
Starting the conversation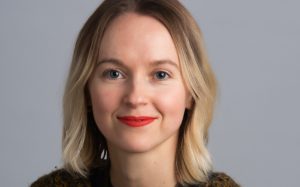 Inspired by the growing success of the BAME network in the Department of English Literature, Dr Pilsworth decided to start meet-ups for students from BAME backgrounds in the languages department to share their experiences.
Dr Pilsworth said: "Every woman knows how awkward it can feel to be the only woman in a room full of men. If you're not white, and you're studying a foreign language at the University of Reading, the chances are that you might be the only non-white person in the room for quite a large proportion of your degree."
Dr Pilsworth acknowledges that this is not the fault of the University of Reading and the picture is no different at other universities, but it no less affects the student experience for people from BAME backgrounds:
"If you are currently, or have previously been a BAME student at Reading, I'm sure you'll know what I'm talking about.
"This year, I was inspired to create a space for BAME students to talk about their experiences of studying languages at Reading, to give them the opportunity to support one another and to learn more about what I, as a white teacher in a majority-white department, could do to support them better."
Uncomfortable truths
Dr Pilsworth shares the types of discussions that take place in these meet-ups, and the uncomfortable truths that are helping those engaged in these conversations to understand the impact of racism.
She said: "In our first two meet-ups, the students talked about some of the racist insults that are used on our campus, as well as the awkward looks, inappropriate questions, or ignorant assumptions they encountered while studying and working abroad during their third year.
"We discussed the uncomfortable moments when racism emerges in an obvious way in the classroom, either in a text under discussion or in an opinion that someone puts forward.
"One student mentioned how a particular seminar discussing a racist text had left her feeling hurt, but by meeting afterwards with the teacher they had both learned from the experience. It is only through such moments of discomfort, followed by reflection and honesty, that we can understand the ways that racism affects us all.
"As a white person, I was taught to think of racism as something nasty, with which I didn't want to be associated. Unfortunately, though, that way of thinking about racism does not help us to understand or challenge it.
"Yes, racism is bad, but it's also the water that we are all swimming in. Some of us swim through it as white, while some of us have to deal with always being racialised as 'other,' but racism is certainly going to affect our lives whatever the colour of our skin.
"For this reason, I decided that our next meet-up should be open to white students too."
Facing racism together
The third meet-up took place at the end of a week filled with media headlines about the murder of George Floyd, and the ensuing wave of Black Lives Matter protests. Dr Pilsworth shares how this influenced their discussion that week.
She said: "In this virtual meet-up we each had space to express how we had been feeling at this difficult time, and to talk about our own experiences and understanding of racism.
"We all came at the conversation from different perspectives, but we each learned something as well. At a time of such widespread hurt and outrage, it was inspiring to come together and support each other – to no longer feel alone or helpless in the face of racism.
"It is my hope that many more conversations like this will take place between our students and staff in our department. Only by talking about race and racism, and exploring the discomfort that arises when we do, can we learn to change that very system that made us feel uncomfortable in the first place.
"Yes, we still have a long way to go, but with something as important as this, it's never too late to start."
Please email Dr Pilsworth or the Alumni team if you would like to get involved with, or support the ongoing discussions in the Department of Languages and Cultures, or within the wider University.
Discover how Reading student, Sarah Haely, channelled her frustrations about discrimination into working with the police to understand racial tensions.