CONNECTED is excited to announce that the next virtual Alumni Lecture will feature BSc Food Science and Food Economics graduate and British Economist, Dr Lawrence Haddad.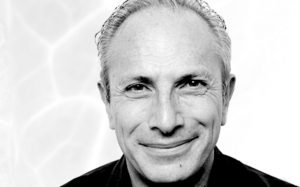 Taking place online on Wednesday 18 November at 18:30 (GMT), Dr Haddad will be exploring the private sector's involvement with global nutrition: are businesses heroes or villains?
One in three people globally are malnourished. If we keep doing what we are doing, we will fall short of the global goals the world has set for 2030.
Dr Haddad – who has forged an influential career in food, agriculture and nutrition explores how we can change this dynamic.
He said:
"One glaring gap is the public sector's failure to engage the private sector properly to help advance nutrition. Most people buy their food – even in poorer countries – and in doing so they are engaging the private sector.
"So ignoring businesses is not an option, but engaging them sensibly is also not easy. Which companies, in which circumstances and for which population groups? How do we maximise positives and avoid negatives?
"Businesses are part of the problem of malnutrition, but also have to be a bigger part of the solution. My talk outlines some of the ways to stimulate this transition of the private sector – from sometimes villains to frequent heroes."
Dr Haddad is currently Executive Director of the Global Alliance for Improved Nutrition (GAIN), and in 2018 he was co-recipient of the prestigious World Food Prize.
Don't miss the opportunity to put your questions to Dr Haddad in a live Q&A at the end of the event on the 18 November.
Register your place now.