Join the University of Reading for a discussion with Rob Neil OBE, as we explore our commitment to culture change, belonging and allyship, on Wednesday 28 October.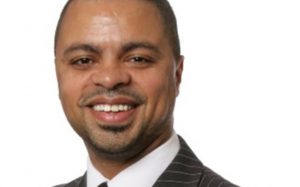 As part of the University's series of Black History Month events, we are pleased to welcome Rob Neil OBE for an online discussion: 'If Not Now, Then When? In Conversation with Rob Neil OBE' on Wednesday 28 October, 14:30-16:00 (GMT).
Rob brings exceptional expertise as a prominent leader of Diversity and Inclusion work in the public sector, both celebrated and recognised for his work on race equality initiatives in the workplace. This event seeks to crystalize what we can and will do to embed sustainable change here at the University of Reading.
Led by the preliminary findings from the University's Race Equality Review, we are also delighted to host a panel of University of Reading colleagues including academic and professional services staff members, alongside students and post-doctoral/early career researchers. The Diversity & Inclusion team bring you the opportunity to develop our strategies further, keeping the conversation active and at the front of our minds.
All are welcome to engage with this event which will be held via Microsoft Teams, ask questions and have your voice heard.
Register for this event.