Fourth-year undergraduate student, Lewis Bull, talks to CONNECTED about his podcast where he interviews University of Reading alumni to help young students make their own career choices.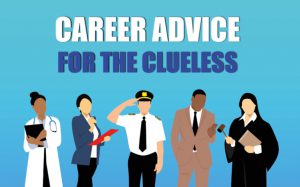 Studying BSc Business and Management (Entrepreneurship) at the Henley Business School, it comes as no surprise that Lewis has an entrepreneurial streak. Deciding to use this creativeness to help other people, Lewis launched a podcast in July, aiming to provide students with key career advice and information directly from professionals. The weekly podcast, named 'Career Advice for the Clueless' now streams on Spotify and Apple.
CONNECTED speaks to Lewis to find out more about what motivated him to start this podcast and what he hopes to achieve in the future.
The nuts and bolts
Lewis enthusiastically attests that he is "loving his time at Reading" and that the main driver behind his podcast is "to help others".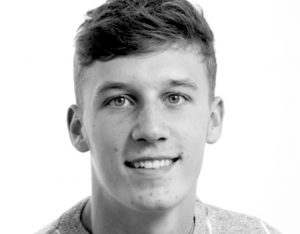 He said: "I was sitting on the tube on the way home from work during the placement year of my degree, when this idea suddenly came to me. During my placement I'd been speaking to people who work in financial crime, and I found it really interesting hearing about these roles and how they entered that industry.
"That got me thinking that other people might want to hear this sort of information, and that there is a lack of first-hand information on career options and routes out there for younger people.
"Us students want to hear directly from professionals as they have been there and done it. If alumni can explain how they entered into their job role and shed some light on their industry, it can better inform and inspire the younger generation.
"Careers fairs, for example, can be a bit too simple; it's not always as easy as studying this degree and then entering this profession. Students want to know the nuts and bolts of a role from someone who is currently in the industry. This can help students to visualise these jobs and gain key tips for interviews.
"At the moment, my own path after graduation is clear in my head, but not everyone has a passion and a clear path. I want to help young people who are struggling with that decision to find out more about the options out there, whether that be degree choice or graduate employment."
Lewis says that being a student himself plays an important role in his podcasts.
He explained: "Being a student myself, I hope that I'm creating a podcast that is more relatable for other students and asks the questions that they want to hear.
"I want it to be a real, unscripted chat more than an interview. I think students appreciate that – there's no agenda here, just an informal chat with really interesting people that can help students make more informed decisions on their own futures."
The ultimate goal
With a successful formula established, CONNECTED asks Lewis about his aspirations for the podcast and about his future after graduating from Reading.
He said: "I'd like to continue this podcast and cover as many different roles and industries as possible. The more alumni I can speak to from different areas, the more helpful this podcast will be to students.
"I'd also like to try and build on this initiative; I see this as a starting point and I'd love to develop a platform for helping younger students in general. After I graduate, I'm passionate about launching my own business – that's my ultimate goal.
"Potentially, this podcast might be a seed that grows even bigger to reach more students and form part of my future business. But whatever I end up doing, I hope to be making a difference."
Get involved
Lewis is keen to find more alumni to feature in his podcast, in his bid to represent as many different industries as possible.
He said: "So far I've featured alumni who work in finance, graphic design and food science.
"I'm keen to speak to alumni with at least two years' experience who would be happy to discuss their role and journey to date.
"I know there are so many interesting professionals out there and I want to speak with as many as possible to help inform current students' career aspirations."
If you would like to get involved in Lewis' podcast, then please contact us.
Listen to Lewis' podcast to find out how your fellow alumni started their careers.