Thank you for supporting research into the effectiveness of self-administered COVID-19 antibody testing. Your generosity is enabling us to determine the safest and most accurate format for self-administered diagnostic tests – a crucial factor in the fight against COVID-19.
COVID-19 testing has placed an unprecedented burden on diagnostic services and sample collection remains a major bottleneck. To alleviate the pressure on services, the government has recently introduced a faster and more affordable testing process: Lateral Flow Testing (LFT).
LFT can increase the capacity to test as they provide quick results. Patients collect their own sample and put it into the testing kits, which are processed on-site and produce results within an hour.
However, thanks to University supporters and volunteers, researchers at the University of Reading identified flaws in the current LFT instructions. The team are now working on designing clearer and more accurate LFT instructions for mass testing in the UK – bringing us one step closer to accuracy in community testing, tracking and tracing.
Finding the right format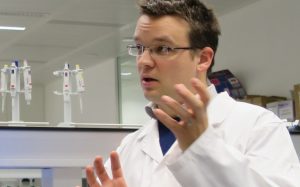 In 2020, volunteers of the University provided vital insights into where UK testing kits might be falling short and how we can improve them.
These insights allowed Dr Al Edwards, biomedical technology expert and researcher, Professor Sue Walker, Professor of Typography and Graphic Communication, and Josefina Bravo, research assistant, to combine their skills in pharmacy and information design to explore the accuracy of self-administered tests. To do this, the team conducted an online survey with the aim to better understand people's experiences with diagnostic tests, and their beliefs about self-administered testing.
We are exceptionally grateful to the volunteers who participated in the survey. The volunteers provided information about user perceptions, experience of diagnostic tests, and – most importantly – user instructions.
The data showed that the highest number of mistakes resulted from user error in executing the procedure. In real terms, this means that user error in self-administered tests is likely to be a major cause of reduced accuracy, and it is much harder to control the spread of the virus with less accurate results.
Results from the survey also suggested that the volunteers were using their background knowledge to bridge gaps in instructions, and that some instructions are not designed to include users without this prior knowledge. University volunteers helped to identify the weaknesses of self-administered testing.
Future funding
Using the evidence collected from the volunteer-led study, the team decided that the current LFT instructions should not be used to guide mass community testing sites; the risk to the population if user error remained high was too great.
Dr Edwards explained: "Since December 2020, the approach to testing for COVID-19 in the UK has shifted from self-administered home testing to mass testing in community sites. This means that going forward, an ever-expanding number of people will be trained to deliver testing at a community location.
"This is essential and there are many clear advantages, but the rapid tests being used for community testing are vulnerable to user error. Therefore, ensuring that people have clear and effective instructions is increasingly important to help improve the accuracy of these tests."
To help reduce this risk, the team applied for funding to develop clearer and more user-friendly instructions for LFT. They were awarded a UKRI/AHRC government grant of £130,000, allowing them to continue developing the work started by you: our supporters and volunteers.
By providing the most accurate design for mass testing kits – thereby making test instructions easy to follow and minimising user error – the team can ensure these tests can be used as widely as possible while maintaining reliability. This means fewer false results and more reliable tracing for the community; helping to fight the virus and slow the spread.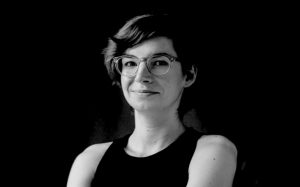 Josefina said: "Thanks to the fantastic contribution of University supporters, we were able to continue working throughout 2020, exploring perceptions and comprehension of instructions for previous COVID-19 testing technology.
"That work provides a strong starting point for this new and exciting phase of the project, which would not have been possible without your support. Thank you for making this possible."
Your generous contributions of time and money laid the groundwork for the important work the team will now be completing. You helped identify weaknesses in the current testing format and, with this new funding, we can work towards correcting them.
Thank you for your continued support.
Find out more or get involved in the research.