As the demand for mental health services in society continues to rise, CONNECTED finds out how the University of Reading's Life Tools Programme has adapted during the pandemic to reach more students than ever before.
The Life Tools Programme provides students with the knowledge and tools to manage their transition into university, to maintain good health and well-being throughout their time at university, and to help them transition into professional work after graduation.
The scheme delivers a research-based programme that consists of presentations and discussions on a range of topics related to personal, academic and professional development, for example, managing academic pressure and increasing concentration. It provides resources to enable students to engage actively with their studies and life, and supports them to cope with difficulties they may face.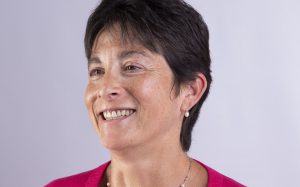 Since the pandemic took hold in March 2020, the Life Tools Programme – like the rest of University teaching – moved online due to restrictions on face-to-face interactions. CONNECTED speaks to Dr Alicia Peña Bizama, Chartered Psychologist and Life Tools Service Manager, to find out how Life Tools has made support and training more accessible, inclusive and responsive to University of Reading students – both in the UK and abroad – during the pandemic.
Increased accessibility
Since the pandemic began, Life Tools talks have been delivered via online webinars, and a Life Tools website has been developed to provide modules for each of the topics covered in the talks. Increased student engagement is clear to see, with an 87% increase in Life Tools users in the 2020 autumn term compared to the 2019 autumn term.
Dr Peña Bizama said:
"When we moved the training online as a result of COVID-19, the take-up increased considerably. We believe this is because online delivery has provided immediate and easy access to all students, wherever they are in the world.
"It has enabled participation for students who are self-isolating, for those living in the UK but off-campus, as well as for international students living in their home countries. We have also had students from the University of Reading's Malaysia campus regularly participating since we moved online.
"The website enables us to provide students with the recorded webinars, as well as podcasts, worksheets, information and links to resources. Students can now access the recorded material at a time that suits them, making this even more accessible.
"Technology has made it possible to reach more students to support them in managing the uncertainty and the challenges they face, helping them to maintain their health and well-being during the pandemic."
Student feedback
Dr Peña Bizama tells CONNECTED how important student feedback is to the programme and its future development.
She said: "Students have told us that Life Tools has helped them to feel more connected to the University during lockdown. They have also found that the regular webinars helped to create structure, as well as boosting their motivation and helping to manage the pressure of studying during uncertain times.
One student tells us about their experience of using the programme: "I found Life Tools to be really positive from the first session. Dr Peña Bizama creates a safe and friendly environment where students can share their experiences and concerns, encouraging us to break down mental health stereotypes and normalising everyday mental well-being challenges.
"I appreciate the variety of topics that are offered each week and how they are specifically tailored to students' needs and experiences. The sessions provide practical guidance and relevant suggestions that students can apply immediately to daily situations.
"I am currently part of a research team exploring students' experiences of the programme, and the most common feedback we receive is that the sessions provide an empathetic environment which has especially helped students during the pandemic. I hope that more students are able to join the programme in the future as it is an invaluable tool to improve your mental well-being."
Dr Peña Bizama commented: "It is very rewarding to see students engaging in the programme and making the most of the opportunities at the University to develop their knowledge and skills. I enjoy working with students. They are hardworking, dedicated and interested in learning."
The impact of funding
Dr Peña Bizama tells us about the next steps for the Life Tools Programme, and takes a moment to thank those who contribute to making this important initiative a reality. She said:
"The support of University donors has helped to fund online sessions during the pandemic, as well as helping us to produce promotional materials to raise awareness amongst students.
"Donor support will also be crucial to the development of new resources that we hope to make available via the University's app. We are developing short videos and podcasts to provide information and strategies in an accessible format, and the app will increase accessibility and inclusivity even further, both for current students and for new students joining us in September."
Other plans include continuing to embed Life Tools within University departments, so that more students are aware of the programme and its benefits for their student experience.
Dr Peña Bizama concluded: "I'd like to thank everyone who supports Life Tools. Equipping students with the skills to find a sense of calm, and maximise their potential is even more important now than ever.
"The impact of funding is tremendous; it can change lives because it gives us the ability to reach more students and prepare them for life beyond university."
Watch our recording of our Teenage Mental Health: A Resilient Future event, to discover how the University of Reading is helping to combat the teenage mental health crisis using evidence-based treatments, specifically designed for young people, and funded by University supporters.