The University of Reading is known for its beautiful, leafy campuses. However, in recent years, significant progress in lowering their carbon footprint now means they are green in more ways than one. 
This week, CONNECTED speaks to Dan Fernbank, Energy and Sustainability Director, and Luke Cantellow, Energy Officer, about the University's new sustainability ambition – to "become one of the greenest universities in the world" – and how Reading aims to deliver on its mission.
The sustainability team is responsible for "embedding sustainable practices across the University's operations to become a leader in environmental sustainability," Luke explained.
"And we're currently leading the way in cutting our carbon footprint. From 2008 to 2019 we achieved the biggest proportional carbon reduction of any research-intensive university in the UK, and we continue to set ambitious targets, invest in sustainable technologies, and introduce new initiatives to lower our environmental impact," Dan added.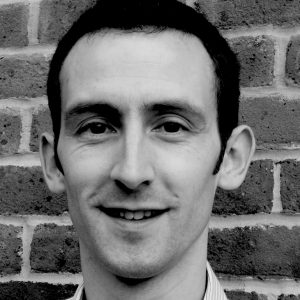 Dan also explained that an estimated business as usual case would have seen the University at 45.7% below their baseline at the end of the 2020/21 academic year, meeting its 45% reduction target.
"With campus buildings closed and a significant reduction in international travel, plus staff and students mostly working from home throughout the COVID-19 pandemic, our emissions fell by 64.8% below baseline. As the University opens up again, we expect our emissions to increase but we remain on track to continue to reduce them.
"Sustainability is at the heart of our new ambition, which is to become one of the greenest universities in the world," he revealed.
Operating more sustainably
In addition to significantly reducing its carbon footprint, the University has helped prevent more than half a million plastic bottles from being thrown away each year on campus by introducing refillable drinks bottles and coffee cup schemes, as well as removing plastic straws from bars and cafes.
Luke said: "We're really proud of what we've done to reduce waste on campus so far. Recycling rates reported to The Higher Education Statistics Agency indicate that Reading has the fourth highest recycling rate of any research-intensive university.
"We've also met our target to recycle 60% of our waste and have recently published a new Waste and Resource Use Strategy."
As well as reducing waste, Luke explained that the sustainability team are encouraging staff and students to take action to reduce their collective emissions through smarter energy use and greener travel.
Investing for the future
Operating more sustainably on campus is a key part of the University's new ambition, and Dan and Luke highlighted the need to continually invest for the future to help them deliver their mission.
Dan told CONNECTED that the sustainability team were awarded over £3.4 million of funding from Salix Finance to deliver a range of carbon-reduction projects. He revealed that one project includes a major expansion of solar panels on campus which would quadruple the University's solar power generation.
"These installations are part of a programme of works to make significant strides in slashing our carbon emissions, bringing zero carbon electricity supplies to many more buildings.
"These systems produce almost twice as much energy per panel as our older systems, demonstrating how rapid technology advances can help us deliver on our zero carbon targets. Once the installations are complete, we expect to generate 886,000 KWh annually, which is enough to power 306 average homes for a year," he explained.
In addition to solar panels, other carbon-reduction projects that Dan and Luke highlighted include replacing catering ovens, lab refrigerators and drying ovens, over 5,000 light fittings, and making improvements to heating and ventilation systems across campus.
Becoming net zero
Turning his thoughts to their next key milestone, Luke revealed that the University has pledged to become net zero by 2030 – and at the Energy Management Awards 2021 run by the Energy Managers Association, Reading won 'Net Zero Strategy of the Year' and its Net Zero Carbon Plan was named as the best of its kind in the UK.
The judges highlighted the clear, comprehensive nature of the Plan, including the clearly-defined milestones to help measure progress.
Dan said:
"Winning 'Net Zero Strategy of the Year' gives us the confidence that we are on the right track, and hopefully provides a template that other organisations can follow in the race to Net Zero, to limit the impacts of man-made climate change."
In addition, Reading has recently achieved its highest ever ranking in the 2021 People & Planet University League – moving up 14 places from the last League in 2019, resulting in an overall ranking of 15th out of 154 institutions.
Reading scored top marks for its Environmental Management and Auditing Systems, and saw improved scores in eight of the 13 categories. There was a significant improvement in the Ethical Investment and Education for Sustainable Development categories – two areas that were highlighted for improvement in the last ranking. Improvements were also seen in Staff & Student Engagement, Workers' Rights, Waste & Recycling, Carbon Management and Water Reduction.
Dan concluded: "This is our best performance in the People & Planet League, reflecting the hard work we have put in over the last few years to expand our sustainability initiatives. Many other institutions have also improved their scores, so it's pleasing to see we have risen up the rankings and are part of a 'race to the top' for environmental sustainability.
"The hard work now lies ahead to ensure we live up to our ambitions and continue to lead the way in delivering a low carbon future."
Find out more about the University's sustainability team, or discover more about the work we are doing with our graduates to make the campus a more eco-friendly environment.