CONNECTED talks to Graciela Melitsko Thornton – a sustainability and climate change professional in the cultural sector – who has been campaigning for environmental action for the past three decades.
Graciela first became involved in tackling climate change in the late 1980s. As an undergraduate student in Buenos Aires she joined a campaign to stop mining in Antarctica and was one of Argentina's student representatives for the first Earth Summit in Rio in 1992, where she organised different activities for the global youth sector.
"My first ten years of campaigning for environmental action were about creating an awareness of the problems and the dangers. There's been a massive change in awareness since then, but still not enough action.
"The net zero carbon target by 2050 is not enough. The next ten years are critical – we need to reduce our emissions by 50% by 2030 – otherwise we will see very impactful climate change events. We're in a very urgent situation," Graciela explained.
When she moved to the UK in 2001 with her husband, Graciela embarked on a tailored and flexible one-year postgraduate course in Real Estate and Planning at  the University of Reading. During her course, a member of Reading Borough Council came to speak about environmental ambitions for Reading as a town, which led Graciela on a mission to mobilise the cultural sector and act on the climate crisis.
Making Reading more sustainable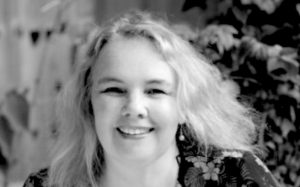 After completing her studies at Reading, Graciela began working for Reading Borough Council as a Senior Sustainability Officer, where she remained for the next 15 years.
Graciela said: "Initially, whilst at the Council, I was responsible for the environmental management and low carbon strategy for the cultural sector, which included buildings like museums and leisure centres. My work focused on making Reading a more sustainable place to live and work, leading on projects in energy efficiency, renewables, water, waste and policy development in urban planning to reduce environmental impact and carbon emissions."
During her time at the Council, Graciela used her existing relationship with the University to bring the two together in a pioneering partnership.
She explained: "At the Council I developed our first climate change strategy in 2005, with strong support from the University who hosted the consultation process and brought expertise and research to the table. The national Climate Change Act wasn't introduced until 2008, so the Council and the University were really ahead of national ambitions on climate change – this was pioneering work for the time.
"Although there have been several iterations of Reading's climate change strategy since then, the initial strategy laid the groundwork for the themes the town needed to address to reduce its carbon footprint."
Bridging environment and culture
Graciela is now the Creative Green Programme Lead for Julie's Bicycle – a London-based charity with a consultancy service funded by Arts Council England. The charity aims to help cultural organisations reduce their carbon emissions, and this new role continues Graciela's love affair with culture, visual arts and architecture, together with sustainability and planning.
She said: "Julie's Bicycle has been around for 14 years and is a pioneer in terms of raising awareness about the environmental impact of the cultural sector. Our work champions culture as a driver for change in accelerating the transition towards a low carbon economy.
"I lead the Creative Green Programme, which is a consultancy service for cultural organisations – from national theatres and galleries to cinemas and music venues – to help them become net zero carbon and incorporate nature-based solutions within their organisations.
"When we start working with an organisation, we initially review their environmental performance including their energy and water consumption, and use of materials for exhibitions and performance, and then help them to develop a new environmental policy and action plan. We find that most organisations can reduce 20% of their energy consumption just through analysis of energy usage, before looking at the next step of renewable energy options which require capital investment.
"We also offer free digital tools to help these organisations calculate their carbon footprint, as well as undertaking environmental reporting and certification."
Global action
Graciela's environmental work is now moving overseas, as other countries become interested in the offering from Julie's Bicycle in a bid to reach net zero.
She explained: "We are piloting our digital skills in carbon reduction within the arts sectors in Canada and Germany.
"While my career has focused on moving the cultural and city sectors towards net zero carbon in the last few years, we need to see the same action replicated across all other sectors.
"Having been in the field for so long, I don't believe the sense of urgency we need is quite there yet. We need the whole world to look at the bigger picture and take action now."
Find out more about Julie's Bicycle.