Etienne Terrenoire, Senior Research Scientist at ONERA the French Aerospace Lab, shares his ambitions with CONNECTED to uncover and transmit what global impact the aviation sector has on our climate.
Discovering more about the world's climate was something that Etienne had been passionate about from a young age, and therefore it was no surprise that on attaining his Baccalaureate in France Etienne decided to go on to study meteorology at Reading.
He said:
"What attracted me to Reading was its reputation for world-leading research in climate science, and it was ranked as the best place to study meteorology."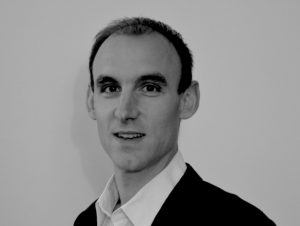 Etienne had always aspired to become a "storm chaser" and although he continued to explore atmospheric photography, it turned out that this was not in Etienne's destiny. Instead, upon graduating from Reading he embarked on a master's degree in air pollution at the University of Toulouse.
After a short stint of working in a research laboratory at the University of Toulouse, Etienne decided he wanted to pursue a career in academia. "My first experience of working in a lab made me feel at home and, from then on, I decided I wanted to dedicate my life to research," he shared.
His next move was to the University of Lille where his doctorate focused on the modelling of air pollution at a regional scale. And since 2018, Etienne has worked as a Senior Research Scientist at ONERA – the French Aerospace Lab – where he is currently involved in a project that is being led by one of Reading's climate scientists within the Department of Meteorology.
Aviation and climate change
In his latest role, Etienne explained that his research is focussed on understanding the microphysics and chemistry involved in the formation of a condensation trail – also referred to as a contrail.
"Contrails are those line-shaped clouds you see in the sky which are made up of soot particles from the emissions of aircraft engines, and water vapour that condenses to form ice particles.
"They can last for seconds and keep their linear shape or spread horizontally and vertically if the conditions are cold and humid enough," he explained. "And the shape, number, and size of the ice particles they are made of are the factors that determine what climate impact they will have."
Although reports warn that contrails may account for more than half of the entire climate impact of aviation, Etienne revealed that the full extent of their impact remains uncertain.
"Sometimes confusing reports and figures can be found in the media," he said.
"And it's my ambition to uncover as much research as possible in this area and transmit these findings as widely as I can. Through my research, I want to ensure that the aviation sector is represented as accurately as possible."
Reducing emissions
With the aviation sector aiming to reach a target of net zero emissions by 2050, Etienne shared what changes were being made to improve the sector's carbon footprint.
"The industry is looking to reach this target through different areas of innovation. For example: using lighter materials to build planes; improving engine technology through electrification and the use of biofuel; and in the longer-term, using alternative fuels such as hydrogen.
"Over time these areas will contribute towards reducing emissions within the aviation sector," he added.
To fly or not to fly?
Given the global popularity of flying as a means of travel, CONNECTED asked Etienne what his personal views were on flying. "I think we should all be more conscious about our actions," he said.
"I don't think anyone should promise not to fly again, but we can make better choices about when and how often we choose to fly."
Find out more about studying meteorology at Reading, or discover more about ONERA.