Reading graduate, Karen Dwyer, has been volunteering with Girlguiding for nearly 45 years. Her longstanding commitment is inspired by her love of Girlguiding and helping young girls grow into confident women. 
Girlguiding is a UK charity for girls and young women, who believe in helping all girls know they can do anything. They offer Rainbows for 4-7 year olds, Brownies for 7-10 year olds, Guides for 10-14 year olds and Rangers for 14-18 year olds. Karen's time with Girlguiding began when she was a girl herself.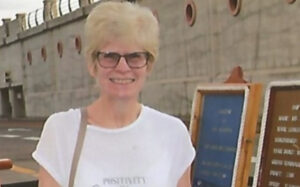 She said: "I was a Brownie, Guide and Ranger in Dorset as a child. It was whilst I was a Ranger that I and another Ranger were asked to take on running the Guide unit that met before Rangers. I don't think we really thought about not doing it. The Guide unit was without a leader and if we didn't step up it would close. We were under 18 when we started running the unit, so the Ranger Leader also had to be present in the building, but we loved it and once I started as a leader I didn't want to stop.
"I enjoyed Girlguiding so much as a child and felt accepted within the group. I wanted other girls to have that experience too. And now, nearly 45 years later, I'm still volunteering with Girlguiding – currently running a Rainbow group with 40 girls aged 4-7.
"I love the feedback I get from seeing what the girls achieve and enjoy from their time in Girlguiding."
Karen studied BA(Ed) Design & Technology with the Institute of Education at the University of Reading and continued to run a Guide unit whilst studying. Although studying full-time, running a home, caring for three young teenage sons, working part-time, and volunteering was all quite a juggle, Karen nonetheless thrived on the challenge. She now also volunteers as the secretary for the local Guide Hall, and has recently started volunteering with Wiltshire Wildlife Trust.
Empowering girls
Karen told CONNECTED that one of the special things about Girlguiding is how the organisation helps so many young girls to blossom.
She said: "I have many memories of the girls I've volunteered with over my years with Girlguiding, particularly those who have joined us very shy and have thrived during their time with us.
"One particular young lady I remember had special needs. When she joined my unit she had a vocabulary of five or six words, poor motor control and functioned considerably younger than her age.
"I was so proud of the way the other girls accepted her into the unit and adapted games and activities to ensure she was included. The girl also had her first holiday away from family with us and during this time she really started to find ways to communicate her needs."
Karen also recalled how the girl was not keen on singing – something which features a lot in Girlguiding meetings – and how they overcame this so she could still join in.
She said: "The girl would become distressed when we sang. But with the adding of actions she became more comfortable with our campfire songs and with us singing Happy Birthday.
"Now the girl is in her 30s and, with the support of her mum, she still phones me and remembers who I am. I am very proud of her and proud of how Girlguiding supports and empowers girls and women to enjoy themselves, learn new skills and grow in confidence."
A supportive female environment
Karen tells CONNECTED that being a Leader in Girlguiding involves running weekly meetings, planning, resourcing and delivering a range of fun activities. Alongside working with the girls there is also the administrative responsibilities, such as keeping accounts, letters to parents, managing a team of volunteers and risk assessments. She said: "Occasionally there is the fun of organising a sleepover or camp holiday which I really enjoy."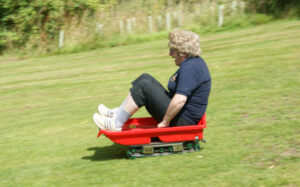 Despite the hard work involved in running a unit, Karen believes there are huge benefits to being in an all-female supportive space for both children and adults.
Karen said: "Activities cover a wide range of skills and topics, opening the girls' minds to a broad range of opportunities that are available to them, and learning by doing and having fun is key. Having studied design and technology at Reading certainly gave me more confidence and knowledge when offering a broader programme of activities within the units I have run.
"Girlguiding also provides programme materials for weekly meetings which focus on women role models, including scientists and engineers for example. Guiding has also been kept as a girl-led space, as surveys over the years have delivered an overwhelming response that girls want this environment."
Karen shared that guiding is also a supportive and encouraging space for the adult leaders as well. She said: "Whether it's sharing an achievement or sharing a difficult situation, or perhaps helping out at a meeting, there is support, camaraderie and encouragement within the leadership team. There is also an online community of support, with a number of online groups that offer support with meeting ideas and solutions."
Read more about the inspiring women in our University community.